A Guide to Visiting Dubai in November | Attractions, Malls & More
Contents
A visit to Dubai is a must if you love modern architecture, natural attractions, and skyscrapers. It is home to the tallest building in the world, Burj Khalifa, along with several other gems such as the Palm Jumeirah, Dubai Desert, Garden Glow, Dubai Frame, and more. Whether you are a solo traveler, a business traveler, or a luxury traveler, Dubai is an ideal vacation spot for everyone. While you can visit this amazing city throughout the year, November is one of the best months to visit, and here is why!
Is November a Good Time to Visit Dubai?
November is the onset of winters in Dubai which means that the weather is cool and pleasant for exploring the city. Plus, there are many events and festivals to attend this month in Dubai.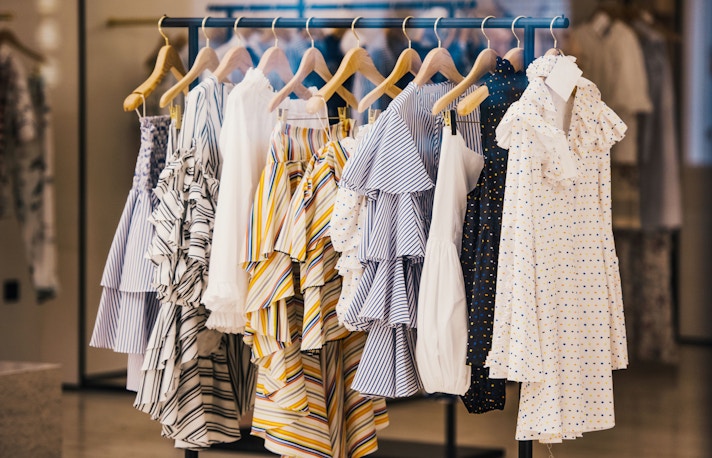 Why You Should Visit
Milder sunshine which is perfect for tanning and enjoying a swim in the water
Evenings cool down to 18°C and it's not too humid during the day.
Best time to spend on the beach and explore adventure activities such as dune bashing, skydiving, hot air balloon ride, and more
Lots of festivals and events to attend such as Dubai International Film Festival, DP World Tour Championship, etc.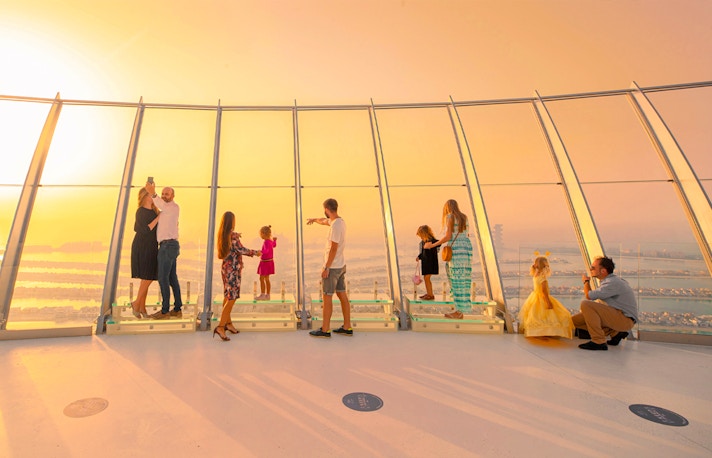 What to Look Out For
More tourists in the city so most attractions will be a little crowded
High prices on flights and hotel accommodations
Higher chance of rainfall
The maximum temperature can still go up to 31°C
November is peak tourist season in Dubai, book your tickets in advance if you don't want to miss out on some of the most fascinating attractions in the world.
Overview of Weather in Dubai in November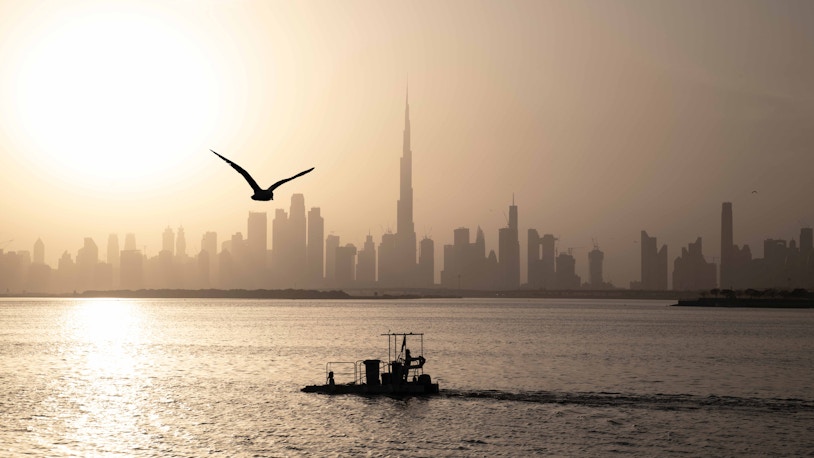 Dubai experiences heat waves throughout the year but November is slightly better. The temperature is relatively better with a maximum of 31°C and a low of 18°C. This month brings 8 hours of sunshine every day with mostly clear skies. You can expect 2-3 rainy days in the month which is okay. 
Average Temperature: High - 31°C Low - 18°C
Average Rainfall: 7mm
Daily Wind Speed: Up to 7.7mph. Light breeze
The temperature of the sea: 28.6°C
Best Time to Visit Dubai
Best Things to do in Dubai in November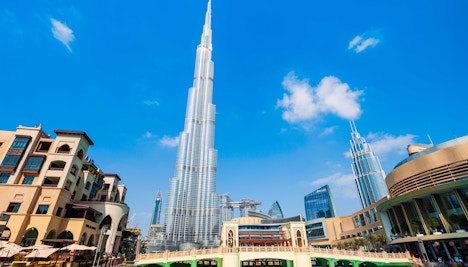 1. Burj Khalifa
The Burj Khalifa, at 828 m, is the tallest building in the world that you must visit in Dubai. Admire this engineering marvel from the outside before making your way inside to enjoy the interiors. Head to the observation decks to enjoy the stunning view of the entire city or you can indulge in fun experiences such as VR, Dinner in the air, and more. 
from AED 154.50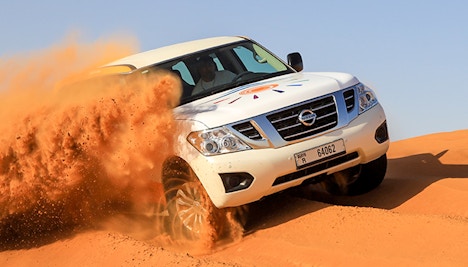 2. Desert Safari
Plan a visit to the wide expanse of sand on jeeps, quad bikes, sand boards, or a camel. Go on this amazing adventure and immerse yourself in the Arabian world where you can enjoy activities such as dune bashing, quad biking, sandboarding, and more. Spend some time in the traditional tents enjoying Arabic performances and cuisine. 
from AED 70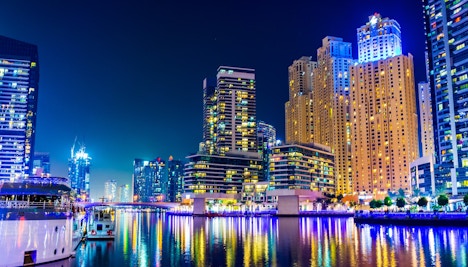 3. Dhow Cruise
One of the top experiences that you cannot miss out on in Dubai is the Dhow Cruise. On this cruise, you glide along the water near Dubai Marina, take in the stunning views of Dubai city, and enjoy a multi-course meal onboard. Plus, the pleasant weather during November will make your entire cruise more memorable for you.
from AED 64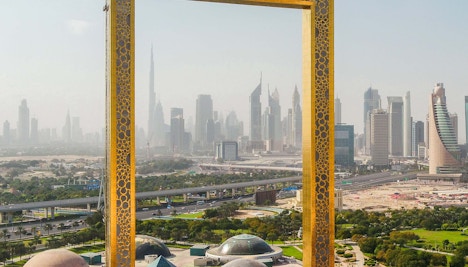 4. Dubai Frame
To learn about the past, future, and present of Dubai city, a visit to the famed Dubai Frame is a must. This architectural wonder houses a gallery where you can look at the photos of Dubai in the past and the visions for its future while an observation deck here allows you to enjoy the gorgeous views of the present Dubai. 
from AED 50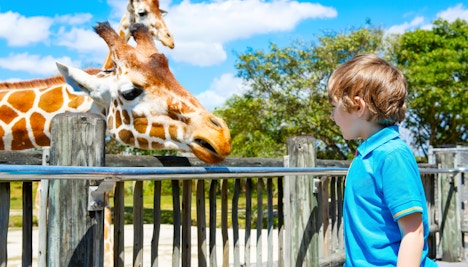 5. Dubai Safari Park
Dubai Safari Park is another amazing attraction to visit in the city, especially if you enjoy learning about animals from around the world. This wildlife sanctuary houses over 3,000 animals that including lions, bears, elephants, foxes, and more. Check out the five habitats here and how the animals co-exist in their respective ecosystem. 
from AED 50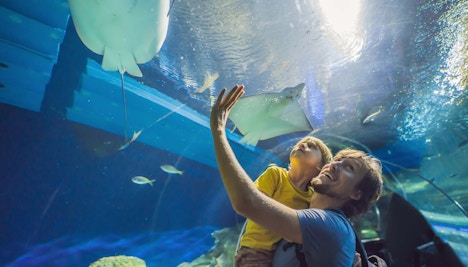 6. Dubai Aquarium
Another great place for animal lovers, Dubai Aquarium and Underwater Zoo allows you to walk amidst the marine animals and learn more about them. There are over 30,000 aquatic animals here including the most dangerous predators in the world. Overall, this is a great indoor attraction to visit during the day in November.
from AED 135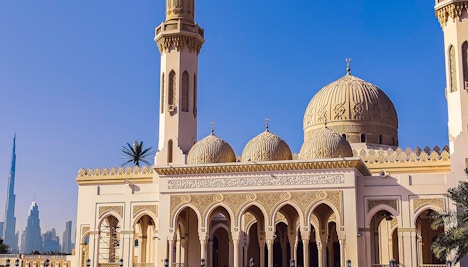 7. Jumeirah Mosque
One of the main attractions in Dubai, Jumeirah Mosque is the only mosque that can be visited by non-Muslims. You can join a guided tour here between 10 AM and 2 PM to admire the interiors and learn about the 5 pillars of Islam. The mosque was built in the year 1979 and can accommodate up to 3,000 worshippers. Make sure that you dress appropriately while entering this mosque as it is a religious place in Dubai.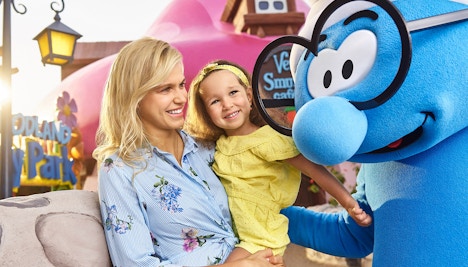 8. Dubai Parks and Resorts
One of the most famous amusement parks to visit in the city is Dubai Parks and Resorts. It is a huge complex that is home to a hotel and several theme parks including Motiongate, Bollywood Parks, Legoland, Legoland Waterpark, and more. You can spend a day exploring these parks or set aside a few days and stay in the hotel here to enjoy access to all these amazing theme parks.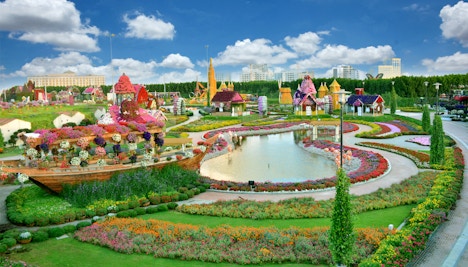 9. Dubai Miracle Garden
With over 150 million flowers on display, Miracle Garden is one of the top attractions in the city for nature lovers. It is also the world's largest flower garden and features beautiful floral structures of Disney characters, Burj Khalifa, Airbus A380, and more. Spend an evening strolling around this park to learn about the different flower species present here and take amazing pictures of yourself for your Instagram!
from AED 55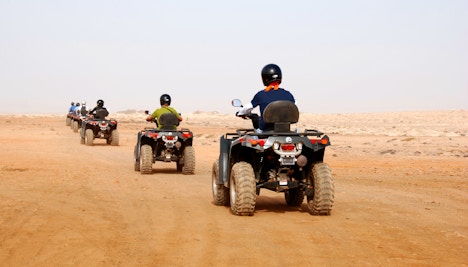 10. Ski Dubai
Ski Dubai is an indoor ski park that features the world's largest ski slope. It is located in the Mall of the Emirates and is the perfect place to enjoy during the day when the temperatures are high in the city. There is a lot to do around here such as skiing, sledding, zorbing, and so on. You can also meet King and Gentoo Penguins here and watch them go about their day in their own separate enclosure.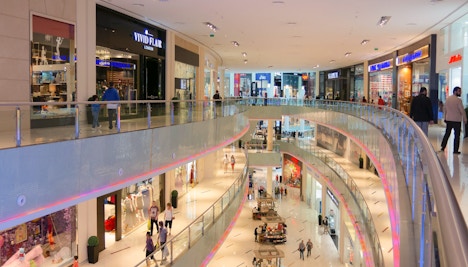 11. The Dubai Mall
One of the best things to do in Dubai is shopping as you can collections from the best brands at discounts or amazing offers on them. You can check these brands at the second-largest mall in the world, Dubai Mall. It is located next to Burj Khalifa is home to over 1200 shopping outlets, 120 restaurants, a luxury hotel, and 22 cinema screens. Here, you can also find fun attractions such as Dubai Aquarium, Dubai Fountain, and more.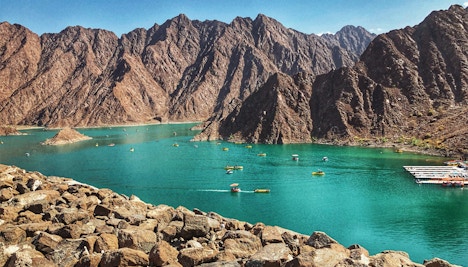 12. Jebel Jais
November is the best time to visit the Jebel Jais mountains in Dubai and enjoy a zip-lining adventure to witness the majestic views of these mountains. Located half an hour from the city, experience the thrill of flying at 150kmp on the world's longest zipline here. This is also the tallest mountain in the UAE and offers stunning views of the surrounding landscape. Jabel Jais also has many challenging trails for hikers and nature lovers.
Events in Dubai in November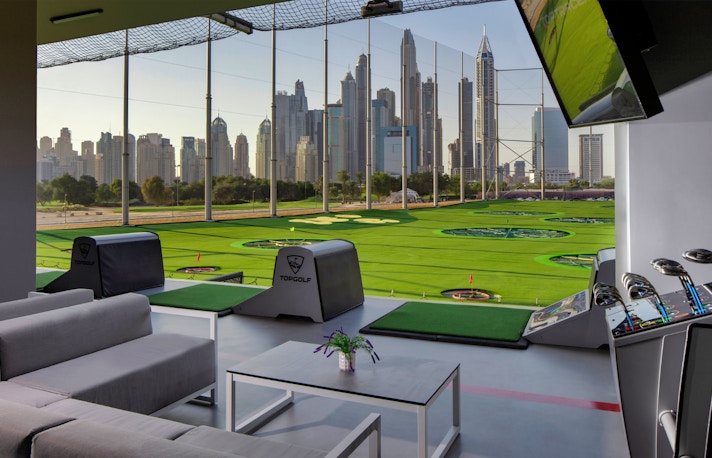 DP World Tour Championship
Date: November 17, 2022 - November 20, 2022
Venue: Jumeirah Golf Estates
Check out this grand finale of the golfing tournament where the best golfers from around the world compete to win. Winners get a title and a significant price at this golfing event that has been taking place in Dubai for over a decade now.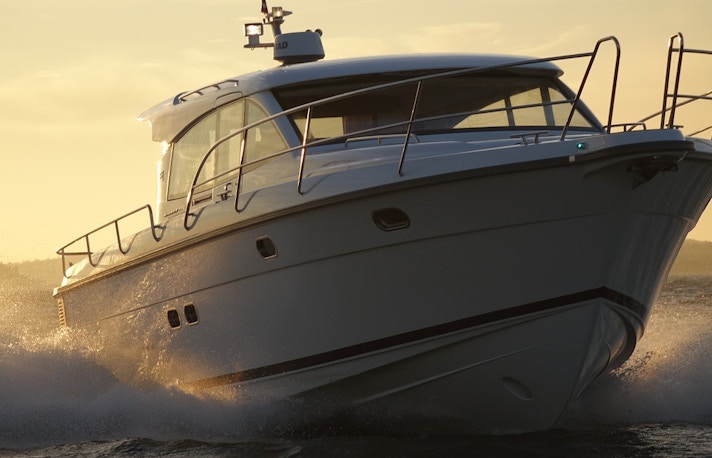 Dubai Sail Grand Prix
Date: November 11, 2022 - November 12, 2022
Venue: Queen Elizabeth 2 Hotel
Another gaming event that you can watch in Dubai is the Dubai Sail Grand Prix. Watch F50 boats competing with each other in the seventh season of this championship. The eight national teams compete in five fleet races and one final race to win a prize of one million dollars.
Know more
Know Before You Visit Dubai in November
Travel Essentials
What to Wear
What to Pack
Transport
Stay
Food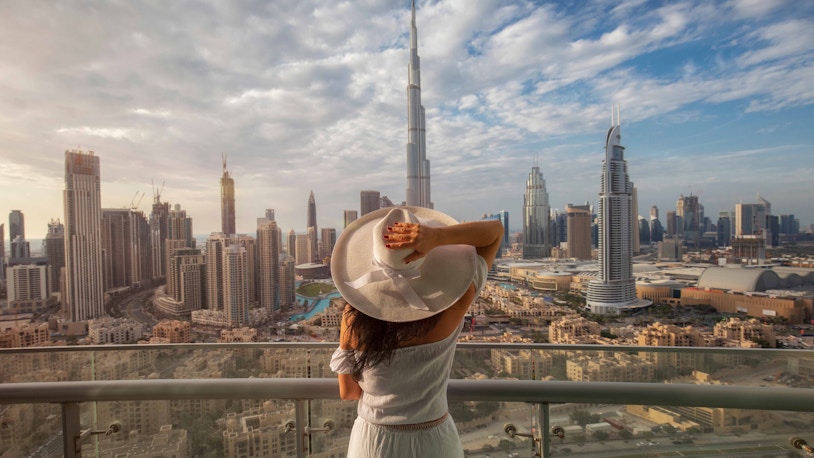 Time Zone: GMT +4
Currency: Arab Emirate Dirham AED - د.إ
Country code: +971
Emergency numbers: 999 (Police), 998 (Ambulance), 997 (Fire Department)
Travel Guide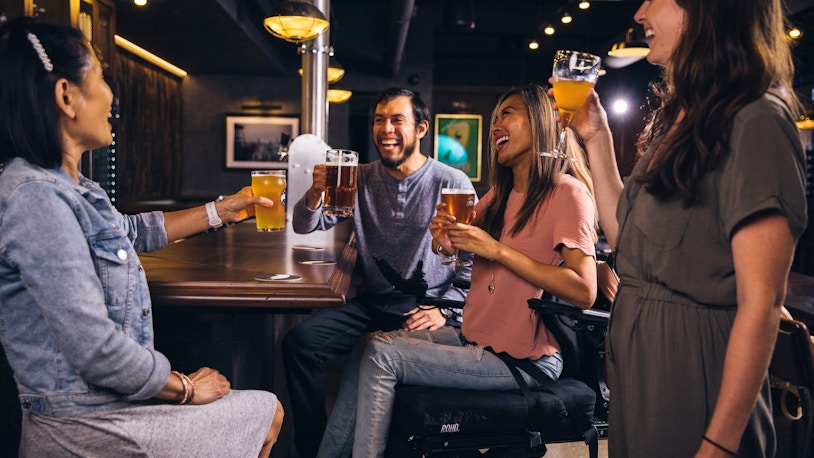 What to Wear in Dubai in November
During the day, the temperature is 31°C so, it is advisable to wear loose and comfortable cotton clothes.
In the evenings, it can be a little cooler, making it essential to wear a light jacket or cardigan.
Make sure you wear something that covers your shoulders and knees when visiting a religious place in Dubai.
Since it can be quite hot and sunny during the day, always wear a hat and UV sunglasses.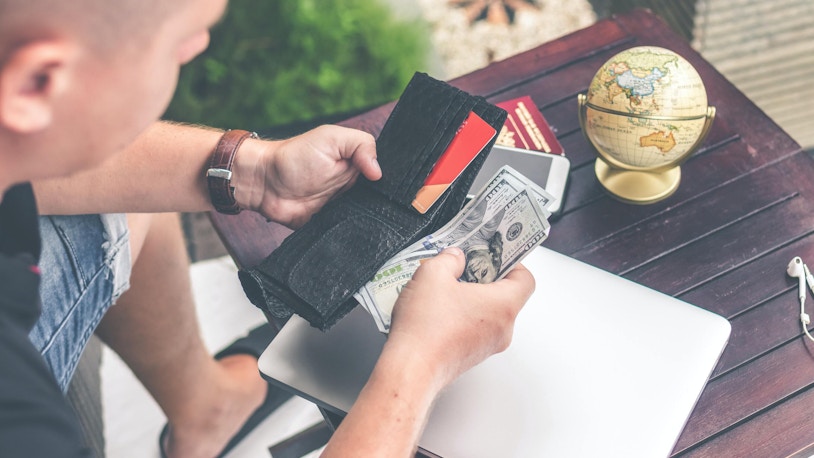 What to Pack in Dubai in November
Power Adapter: Type C, D, and G plug
Clothes: Shorts, skirts, jeans, t-shirts, swimsuits, sarong, light cardigan, leggings, etc.
Comfortable shoes or sandals
Umbrella, hat, UV sunglasses, and sunscreen
A small bag to carry your essentials when exploring Dubai.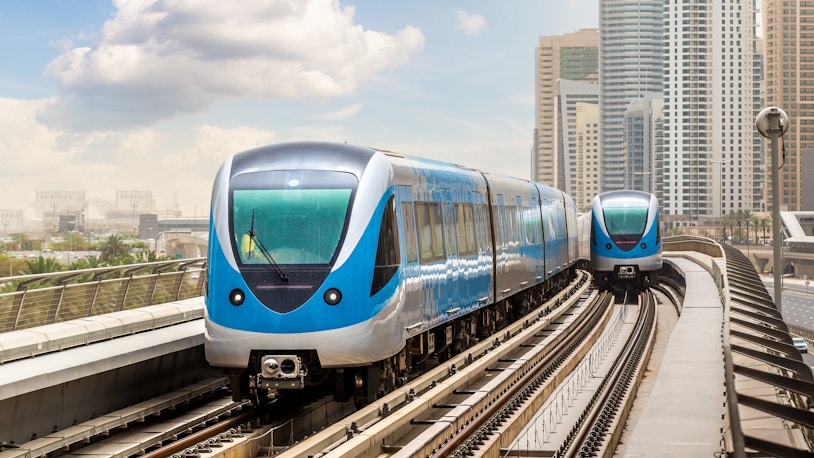 Getting Around Dubai in November
By Metro: Dubai has two metro lines that connect most destinations in the city. You can travel around Dubai using the metro by getting a Nol card or a single-use ticket. Metro map.
By Bus: If you want to travel around Dubai on a budget, then a bus is the best way to do that. You will find busses connecting major neighborhoods and available 24 hours a day. Bus map.
By Cab: One of the tickets albeit the most expensive way to travel around Dubai is by taking a cab. You can also rent a cab using a local taxi app.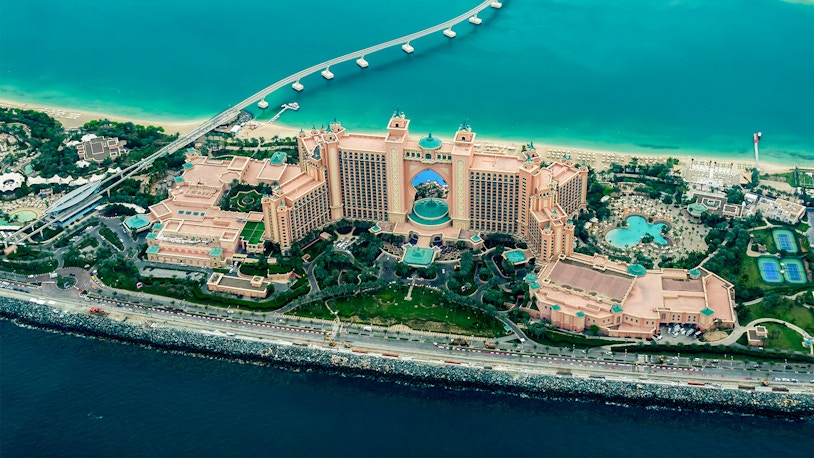 Where to Stay in Dubai in November
When planning your trip to Dubai, make sure to do your research ahead of time. Decide on where you'd like to stay based on the activities you have planned for the day and the neighborhood you prefer to be in.
Budget Hotels: Dubai Deira Creek, Aryana Hotel, Al Maha Regency Hotel Suites
Mid-range: Novotel Dubai Deira City Center, Rove City Center, Wyndham Dubai Deira
Luxury Hotels: Atlantis The Palm, Ritz Carlton, Burj Al Arab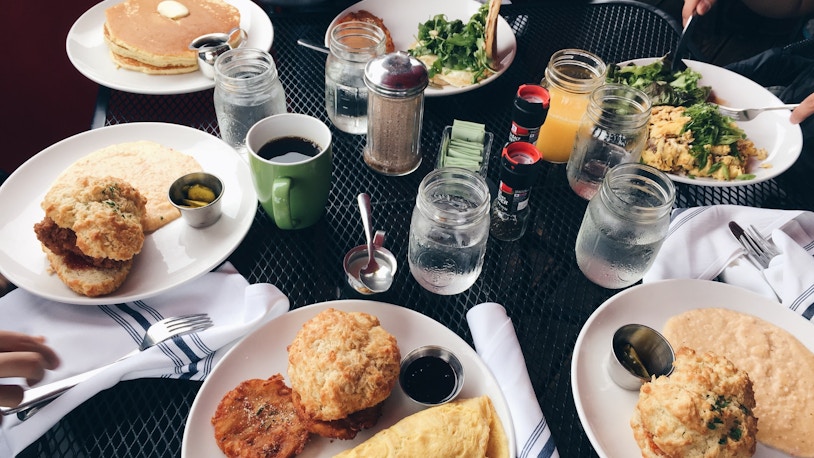 What to eat in Dubai in November
Food in Dubai is as diverse as its population. There are restaurants serving up cuisine from all over the world, as well as local Arabic favorites. When it comes to food and drinks, Dubai has something for everyone.
Camel Meat - Camel meat is one of the most popular delicacies to try in Dubai. You can get all kinds of varieties in this including camel burger, biryani, stew, and more.
Manousheh - A type of local pizza, Manousheh is another dish you must try here. It is a flatbread with delicious toppings such as Akkawi cheese and olive oil.
Qoozi - If you love lamb, then try this slow-cooked lamb dish with roasted nuts, raisins, and rice.
Hacks & Tips to Visit Dubai in November
Since November means there would be more tourists around, it is advised that you plan your itinerary and visit the places that are close to each other.
Pre-book your tickets for the attractions as this will help you get discounts and reduce your wait time. 
Respect the customs and traditions of Dubai and refrain from public display of affection in a public place. Women should also avoid shaking hands with the local men until they offer to do it.
Always cover your knees and shoulders at a religious place in Dubai. You can wear shorts and sleeveless at other places such as the desert, beach, etc.
Don't click photographs of the locals without their permission as it is seen as a sign of disrespect in Dubai. 
Carry a jacket as the evening temperature can be a little chilly in November.
Enjoy outdoor adventures in November such as skydiving, dune bashing, desert safari, and more. 
Carry a hat, UV sunglasses, and a light shrug to protect yourself from the sun.
Explore Dubai Through The Year
All Your Questions About Visiting Dubai in November Answered
Is November a good time to visit Dubai?
Yes, November is one of the best months to visit Dubai as it marks the beginning of the 'winter season. The temperature is cooler and pleasant and you can enjoy outdoor activities and adventures now.
What are the best things to do in Dubai in November?
Some of the best things to do in Dubai in November include going on a dhow cruise, visiting the Dubai Museum, or going on a thrilling desert safari.
Is Dubai cold in November?
The average temperature of Dubai in November ranges between a high of 31°C and a low of 18°C.
How hot is Dubai in November?
It is slightly hot in Dubai during the daytime with temperatures ranging between a high of 31°C and a low of 18°C.
Can you swim in Dubai in November?
Yes, November is mostly sunny with 8 hours of sunshine daily. Out of the entire month, there are only 2-3 rainy days.
Is it sunny in Dubai in November?
Yes, November is mostly sunny with 8 hours of sunshine daily. Out of the entire month, there are only 2-3 rainy days.
What clothes to wear in Dubai in November?
Since November is slightly cooler than the other months with temperatures reaching a high of 31°C during the daytime, it is recommended to wear light and comfortable clothes. You can wear something made out of cotton that absorbs your sweat easily. But do carry a jacket for the indoor attractions and the evenings when the temperature reaches a low of 18°C.
Is it rainy in Dubai in November?
There are slight chances of rainfall in November.
Is Dubai expensive to visit?
Dubai can be a little expensive to visit in November as this is the start of peak season. However, if you book your flights and hotels in advance then you can find amazing discounts and deals too.
Although Dubai is pretty safe, you should stay alert of tourist scams and pick pocketers when traveling around the city.
What can I see in Dubai in November?
There are several attractions to see in November including Burj Khalifa, Dubai Parks and Resorts, Jebel Jais mountains, Miracle Garden, and so on.
What are the major events in Dubai in November?
There are many amazing events to attend in Dubai in November. A few of them are DP World Tour Championship, Dubai Sail Grand Prix, Dubai Rugby Sevens, and so on.
What is the average temperature in Dubai in November?
The average high in Dubai is 31°C and the average low is 28.6°C.
What are the best things to do with Kids in Dubai in November?
There are a lot of amazing things to do with kids in Dubai in November. You can go skydiving, try ziplining, enjoy a desert safari, visit the amusement parks, and more with your entire family.