Dubai to Sharjah Day Trip Guide | Getting There, Things to Do, Restaurants & More
Contents
Often regarded as the cultural capital of the Arab World, Sharjah is the capital of the emirate of the same name. Located northeast of Dubai, Sharjah is just under a 40-minute drive from Dubai. Sharjah is the third largest emirate in the UAE, known for its family-friendly destinations and exquisite coastline. A day trip to Sharjah is ideal for visiting old markets known as Souks, or modern-day shopping malls, experiencing some of the majestic mosques in the region or taking a stroll through the heritage sites and museums.
Why take a Day Trip from Dubai to Sharjah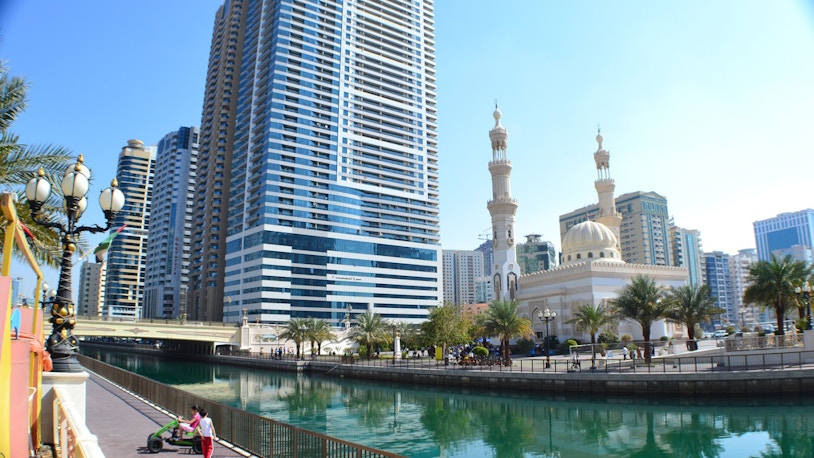 Sharjah is aptly known as the cultural capital of the Arab world as it has over 20 museums and art galleries showcasing modern art, Arabian artifacts, and paintings.
Sharjah has a lot of adventure activities to offer from trekking, camping, and motorsports in the desert.
Sharjah has stunning nightlife. Waterfronts and lagoons are aesthetically developed to attract tourists from all around the world.
Sharjah has a UNESCO world heritage site named Mleiha, an important find in Arab history.
Sharjah is easily accessible from Dubai. It takes lesser than an hour to reach Sharjah from Dubai.
Dubai to Sharjah Day Trip: At a Glance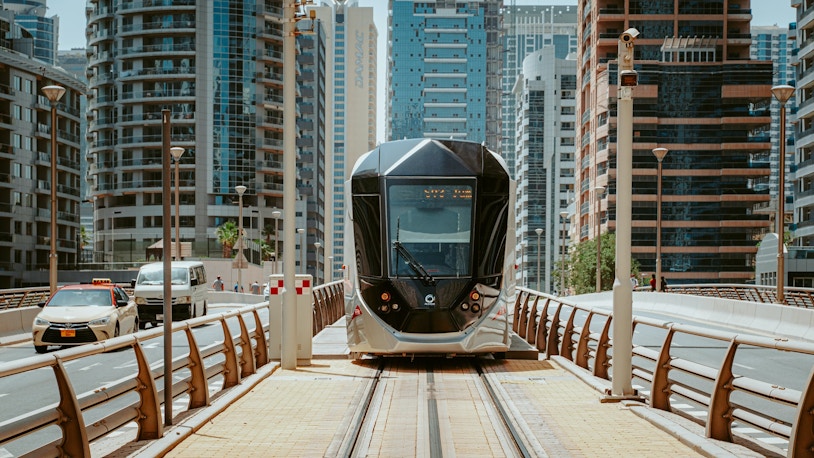 Distance from Dubai: 28 KM or 17 miles
Travel Time: 31 minutes
Best Time to visit: October to February
Modes of transportation: Car, bus, and ferry
Approx Budget: AED 200 - 300
Things to do: Beaches, shopping, museums, art galleries, desert adventure.
Getting There By Car
Travel time: 31 minutes
Taxi Fare: AED 60
Travel on E11 Highway.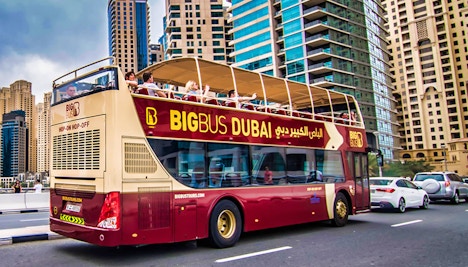 By Bus
Travel time: 45 minutes
Bus Stations: Sharjah Cement Factory Stop (E88)
Timings: Service is available every 1.5 hours. Last stop at Union Square Bus Station in Dubai.
Price: 2 AED (single journey)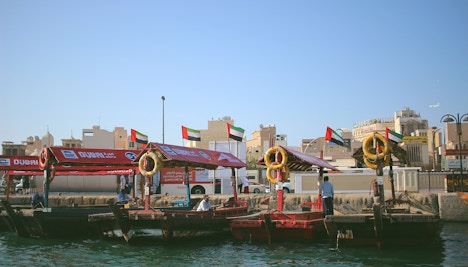 By Ferry
Travel Time: 35 minutes
Timings: Saturday to Thursday, 7:00 AM - 7:30 PM; Friday 2:00 PM to 8:45 PM.
You can buy tickets at the stations.
Price: 15 AED for silver class, 25 AED for Gold class, and children under the age of five travel for free. All ticket prices are one-way.
Top Things to Do on A Dubai to Sharjah Day Trip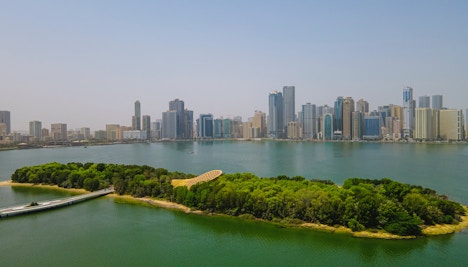 1. Visit Al Majaz Waterfront at Night
Leisure | Sightseeing
Al Majaz Waterfront is at the heart of Sharjah's tourism circuit. The sprawling waterfront destination is where visitors and residents come together for leisure. Al Majaz Waterfront is a family-friendly location with a mini-golf course, splash, and mini-train for children. You can also find beautiful restaurants, activities like cycling, and the Sharjah fountain. Also, catch a glimpse of the traditional Arab Dhow cruise.
Nearby: Al Noor Island, Al Mamzar Beach Park
Entry: Free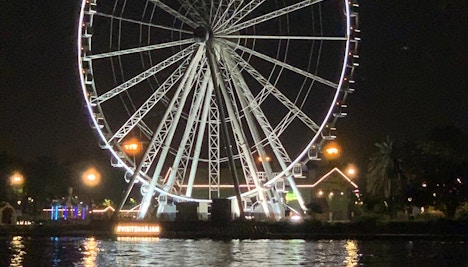 2. Al Montazah Amusement Park
Waterpark | Kids-Friendly
Located on Flag Island in Khalid Lagoon, Al Montazah is a top attraction in Sharjah. The water-theme park blended with amusement rides is perfect for a family outing. Al Montazah has several restaurants suiting all budgets. You can go-kart for some adrenaline, have a picnic on the lawns, or just paddle away on the lake.
Nearby: Sharjah Art Museum, Sharjah Aquarium
Entry: AED 120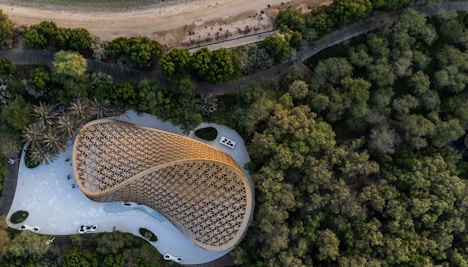 3. Watch Butterflies at Al Noor Island
Island | Sight-Seeing
Al Noor is a tropical biosphere butterfly park. Visitors can explore the beautiful landscape, click pictures in the garden, and spend time in the quiet literature Pavilion. Al Noor is family-friendly and suitable for visitors who want to indulge in a soul-filling Sharjah experience. The Island also features some beautiful art installations, and don't miss out on the world-famous OVO structure.
Nearby: Al Majaz Waterfront
Entry fee: AED 35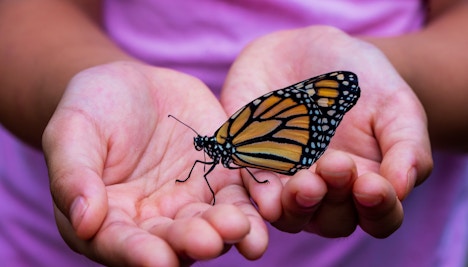 4. An Evening in Al Qasba
Leisure | Sight-Seeing
Al Qasba is one of the top tourist spots in Sharjah. This fun zone is a canal-side space best explored on foot. Visit during the evenings to lose yourself in a magical cultural experience. Al Qasba is home to Sharjah's popular art centers such as the Maraya Art Centre, and the Masrah Al Qasba Theatre. Take a Dhow cruise or eat at a restaurant to complete your experience.
Nearby: Maraya Art Center
Entry: Free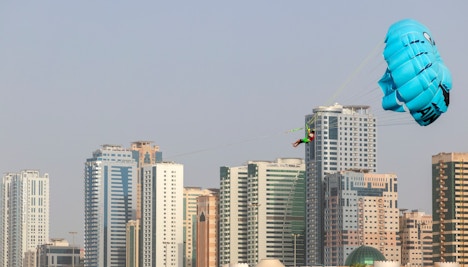 5. Rejoice History at Old Sharjah
Leisure | Sight-Seeing
A potential UNESCO heritage list candidate, Old Sharjah is a time machine to the glorious past of the emirate. Explore museums and the art district to understand the beauty of Old Sharjah. You will be amazed to see the spectacular Barjeel (wind-tower) buildings from the past. Stroll through narrow alleys and buy precious souvenirs from local souks.
Nearby: Sharjah Calligraphy Museum
Entry: Free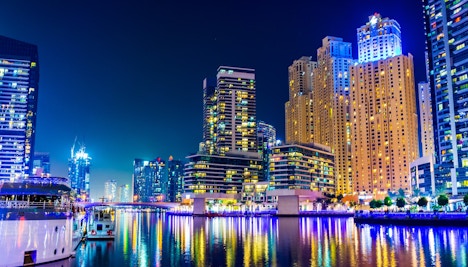 6. Take a Dhow cruise
Cruise | Leisure
You will find Dhow cruises in every lagoon, lake, or coastline in Sharjah. Dhow is a traditional sailing vessel used by Arab seafarers. Today, the Dhow cruise is an integral part of the Sharjah experience. You can book a Dhow cruise from popular tourist destinations like l Qasba and Al Majaz waterfront.
Nearby: Al Qasba, Al Majaz
Price: 200 AED with lunch
Things to See Near Sharjah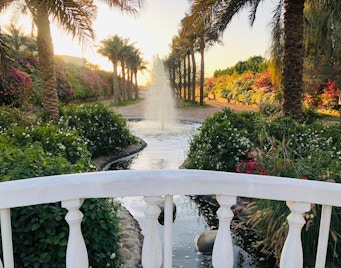 Al Dhaid
Desert Region
Al Dhaid is a desert region at the heart of the Sharjah emirate, known for the splendid oasis where farmers grow strawberries. You can also watch camel races in winter.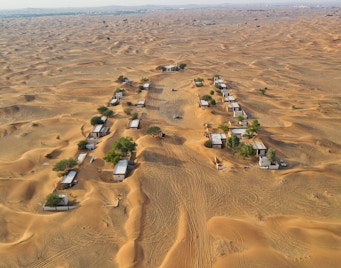 Al Badayer
Adventure
Al Badayer oasis is for adventure lovers. Visitors can try their hand at dune-driving, quad-biking, or even renting a buggy. 
Distance: 65 KM or 41 minutes. Mleiha
Heritage site
Mleiha is a UNESCO World Heritage Site in Sharjah's central region. It predates Islamic history and is a major archaeological site. 
Distance: 64 KM or 43 minutes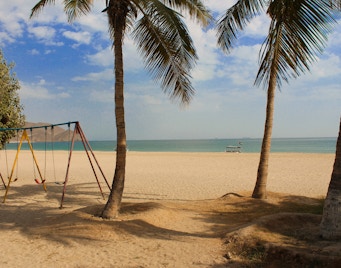 Khorfakkan
Beach destination
Khorfakkan is Sharjah's most visited tourist place. It's known for its beaches, adventure tourism, and beautiful climate. 
Distance: 100 KM or 1 hour.
Best Places to Eat in Sharjah
Best Places to Stay in Sharjah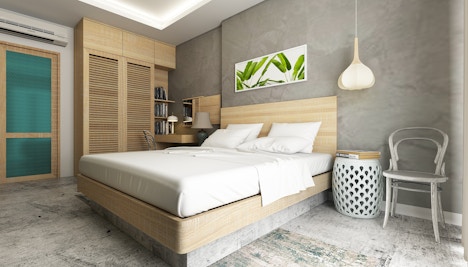 Budget Hotels
Sharjah International Airport Hotel: Located next to Sharjah International Airport, Sharjah International Airport Hotel is family-friendly, has a 24-hour front desk, and was renovated just recently. 
Price for two/night: 180 AED
Mid-range Hotels
Al Seef hotel: Located in the Sharjah center, this hotel is themed in traditional Arabian aesthetics. It has a beautiful pool in the middle courtyard.
Price for two/night: 240 AED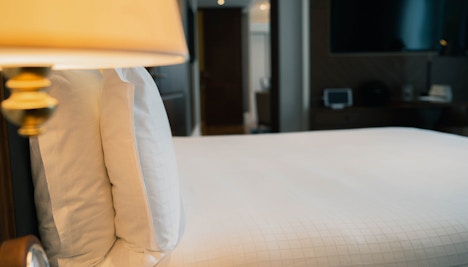 Luxury Hotels
Sheraton Sharjah Beach Resort & Spa: Have exclusive access to a private beach, take a swim in the outdoor pools, try the spa, and dine in four different world-class restaurants.
Price for two/night: 800 AED
More Things to do in on a Day Trip From Dubai to Sharjah
Pay a visit to Emirates Handcraft Centre, learn the traditional craftsmanship and adore the architecture.
Visit the art museums in Sharjah in Old Sharjah, Al Qasba. Try your hand at Arabic calligraphy.
See the Rome-inspired Khorfakkan Amphitheater and Waterfall.
Go scuba diving and snorkeling on the Khorfakkan coast. Enjoy the fusion of the Gulf of Oman and the Arabian Gulf.
Visit the splendid modern-day shopping malls to indulge in luxury or go back in time by visiting the old souks.
Frequently Asked Questions About Your Dubai to Sharjah Day Trip
How do I get from Dubai to Sharjah?
The roads from Dubai to Sharjah are very easy to travel. You can get to Sharjah in a car, bus or ferry.
What are the top things to do on a Dubai to Sharjah day trip?
Sharjah is a bustling city that offers shopping, dining, heritage tours, desert adventure, and more.
How much time do I need for a Dubai to Sharjah day trip?
Sharjah is a 40-minute drive from Dubai. It is well connected with roads and a ferry.
What are the best places to eat during a Dubai to Sharjah day trip?
There are plenty of options to dine. You can eat from the humble coffee shops in traditional souks or choose to fine dine at luxury hotels.
What are the best places to stay in Sharjah?
There are budget, mid-range, and luxury hotels in Sharjah. If you're looking for an economical choice, go for Sharjah International Airport Hotel. If you want ultra-luxury, choose Sheraton Sharjah Beach Resort and Spa.
What is the best way to reach Sharjah from Dubai?
The best and fastest way to reach Sharjah is by car. You can reach the city under 30-40 minutes.
Is Sharjah worth visiting?
Yes, absolutely. Sharjah is the cultural capital of the Arab World. The city is a fusion of old and modern.
What are the best places to eat on a Dubai to Sharjah day trip?
You can indulge in international cuisine and traditional ones from various restaurants suiting all budgets.
What are the best things to see near Sharjah?
The Sharjah desert region and the East Coast have some of the most beautiful hidden destinations in the world. Visit Khorfakkan for beach activities or go to the oasis to enjoy adventure biking.
Is drinking alcohol allowed in Sharjah?
No, Sharjah is a dry emirate. You cannot drink alcohol in Sharjah; it's a punishable offense.
Is Sharjah safe to visit?
Absolutely. The UAE has a very low crime rate in the region. You can call 999 for Police assistance.
Does Sharjah have an airport?
Sharjah is well connected. Sharjah international airport is 13 kilometers away from the city center. Dubai Airport is just 12 kilometers outside the city.
What is the best time to visit Sharjah?
The best time to visit Sharjah is between November and April.