Romantic Things to do for Couples in Paris
Contents
Dubai is a city that breathes possibility and innovation but also brews love and romance at its heart. While the city of skyscrapers is known far and wide as one of the most cosmopolitan cities in the world, people fail to unveil the romantic side of it. The long stretch of calm and placid beaches, sky-high buildings that look over the town, finest cruises to enjoy lavish dinners at; what is Dubai if not a lover's paradise? Only in Dubai can one gaze upon, and travel up, the world's tallest structure (the Burj Khalifa), shop in both luxurious malls and traditional souks, and indulge in rich feasts while staying in 7-star hotels meant for the best romantic getaway. There is a reason why Dubai is the perfect location for couples who are looking for the perfect romantic vacation with their significant other.
What makes Dubai Perfect for Couples?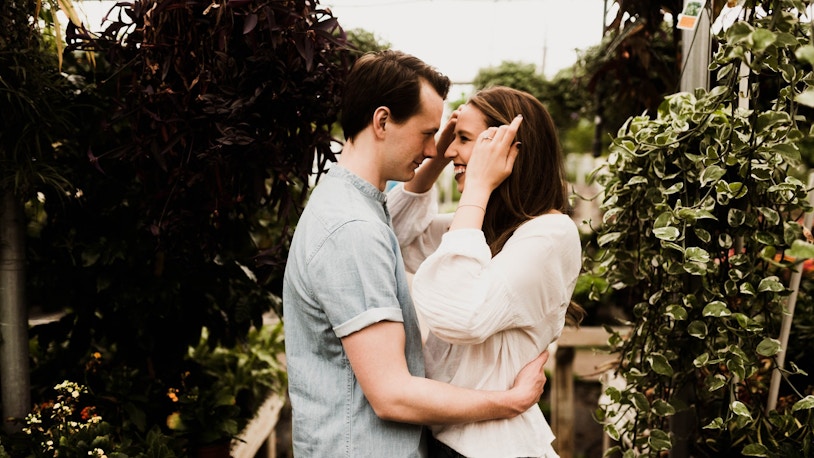 Nothing is more romantic than a holiday filled with special experiences and sights. Dubai offers the perfect activities to do with your loved ones. The couple can enjoy watersports, desert adventures, plenty of romantic dinners, or just chill by the beach.
For true romantics, Dubai is the ideal honeymoon destination. Imagine waking up in their own luxury tent in the middle of the Arabian desert.
The beautiful city with its wide-spread beaches and seamless glimmering creek can also be your one-stop destination for any occasion like an anniversary or even to pop the big question. 
Romantic Restaurants in Dubai for Couples
On the chance that you made it to Dubai on your special first night or a couple's getaway, plan a heartfelt dinner with your life partner at these high-end eateries in Dubai. Planned by keeping the romantics at the top of the priority list, the spots are attractive and worked for you to invest some astonishing energy and have a wonderful time during your date.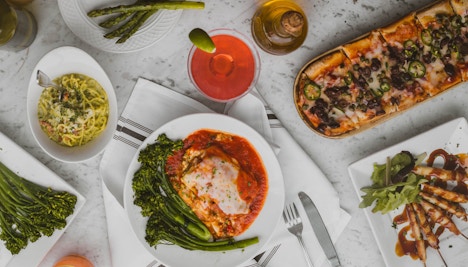 Armani Ristorante
Armani Ristorante is a chic romantic Italian restaurant in upscale Dubai. Situated in Burj Khalifa, Armani Ristorante is here to ignite your taste buds with its authentic flavors. The elegant restaurant has a contemporary setting, classy stylistic theme, warm climate, and design and their sweets are outright must try.
Address: Burj Khalifa - Lobby Level, Armani Hotel Dubai - Sheikh Mohammed bin Rashid Blvd - Dubai - United Arab Emirates
Timings: 5:00 AM–11:30 PM
Specialty: Pasta, Spaghetti, Tiramisu, Salmon, Cocktails, Steak, Chaat
Price for 2: AED 900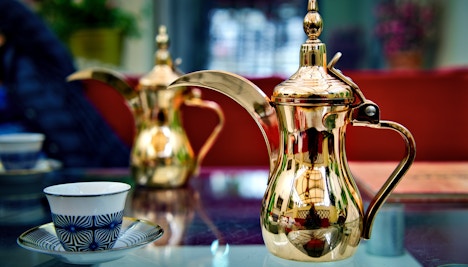 101 Dining Lounge and Bar
Exemplary Mediterranean food is served up with an all-encompassing perspective on the Dubai horizon at 101 Dining Lounge Bar. Their awesome food and beverages are combined with exquisite music while enjoying the view of wonderful skies. This heartfelt café in Dubai will make for a profound supper date setting with your cherished ones!
Address: Private Marina, One&Only The Palm, Palm Jumeirah, Dubai
Timings: 11.30 AM to 2:00 AM; Lunch & Dinner: 12.30 PM to 11:00 PM; Tapas: 12.30 PM to 1:00 AM
Specialty: Beef Tartare and Grilled Octopus
Price for 2: (With Alcohol) AED 460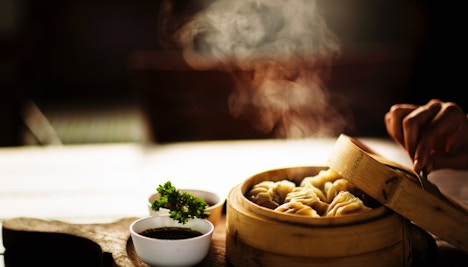 Hakkasan
Hakkasan serves customary Chinese food and beverages. Their specialty lies in the natural elements in their setting and the arrangement of the tables at the eatery. Blue lights and phenomenal staff enhance Hakkasan, making it perfect for a sweet and heartfelt dinner date.
Address: G Floor, Emirates Towers Hotel, Trade Center Area, Dubai
Timings: Lunch – Fridays: 12:00 PM to 4:00 PM; Dinner – Daily: 7:00 PM to 1:00 AM; The
Bar: Daily: 5:00 PM to 1:30 AM
Specialty: Black Cod with Black Truffle, and Roast Chicken with Crispy Skin
Price for 2: (With Alcohol) AED 550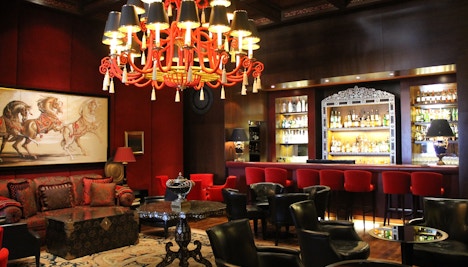 Karma Kafe
With the Dubai wellspring as the scenery, Karma Kafe lets you experience the marvelousness and style that Dubai is about. Karma Kafe has profound unrecorded music, lawn and patio spaces, endless pastries choices, and all-around plated Pan-Asian food. With everything taken into account, the arrangement of this heartfelt café in Dubai is great for a date with your loved one
Address: Souk Al Bahar, Downtown, Burj Khalifa, Dubai
Timings: Sunday to Thursday: 3:00 PM - 2:00 AM and Friday to Saturday: 12:00 PM – 2:00AM
Specialty: Sushi, Grilled Calamari
Price for 2: (With Alcohol) AED 550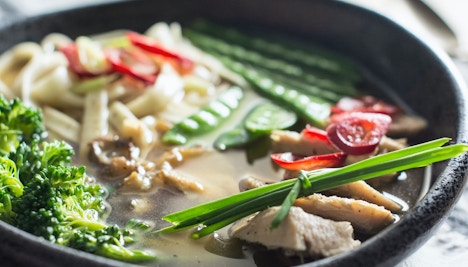 Eauzone
Eauzone is a couples retreat definitely. They offer food under a shack of glory and spend significant time in Thai, Japanese, and Asian cooking styles. Wonderful embellishments, yellow lights, and supper under the brilliant skies is an incredible and heartfelt romantic date!
Address: Al Sufouh Rd, Jumeirah Road, Arabia Courts, Opposite Media City, Dubai
Timings: Lunch: 12:00 PM - 3:30 PM; Dinner: 7:00 PM 11:30 PM
Specialty: Salmon with mashed potato
Price for 2: (With Alcohol) AED 390 At.Mosphere
This notable resto-bar is roosted on the 122nd floor of the well-known Burj-Khalifa. Layered with shocking style, perfect lights, and alleviating music, while brushing the cold winds, At.mosphere makes certain to give a lifetime of supper. They source top-caliber produce from everywhere to the world to match their dishes' fixings and brags of culinary specialists with monstrous culinary aptitude. Food and sentiment go inseparably at this wonderful date spot.
Address: Burj Khalifa
Address: 122nd Floor, Burj Khalifa, Downtown Dubai - Dubai - United Arab Emirates
Timings: 7:00 AM–2:00 AM
Specialty: Cocktails, Wine, Steak, Coffee, Salmon, Tea, Oysters
Price for 2: AED 400
Romantic Places to Stay in Dubai for Couples
What makes Dubai much more charming is the manner by which it has joined its rich history and current accomplishments to become one of the most romantic cities in the world. Obviously, Dubai is the ideal special first night objective for love bird couples, best knowledgeable about a 5-star lodging with every one of the works.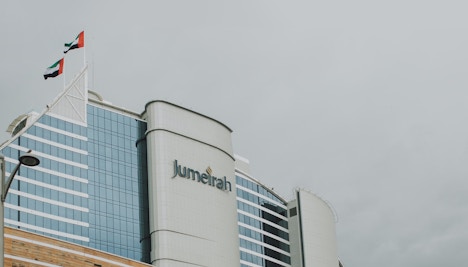 Mandarin Oriental Jumeira, Dubai
The Mandarin Oriental in Jumeira disregards both the Arabian Gulf and the sparkling horizon of Dubai to present to you a definitive special night experience. Take a dunk with your partner in the great vastness pool and fulfill your taste buds by feasting at one of their seven amazing eateries.
Address: 1 Jumeirah Street Jumeirah Beach Road, Jumeirah, Dubai, United Arab Emirates
Average cost per night: AED 2422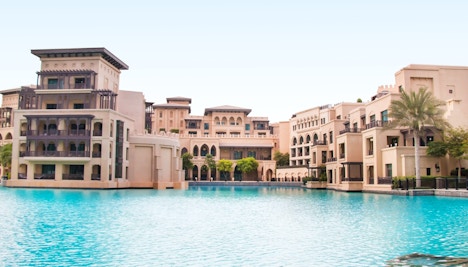 Four Seasons Resort Dubai at Jumeirah Beach
The Four Seasons chain of romantic hotels is known for being a signature name in extravagant stays and the one at Jumeirah Beach is the same. You can pick either horizon or ocean view rooms, all of which have their own private gallery where you can partake in some incredible quality time with your loved one.
Address: Jumeirah Road, Jumeirah, Dubai, United Arab Emirates
Average cost per night: AED 388 Raffles Dubai
With 252 extravagant rooms and suites all with private lobbies and stunning views, you essentially can't go wrong by picking this lodging for your honeymoon stay. Dip in the pool and snatch a beverage from the pool bar while you relax on the sunbeds. Couples can encounter genuine Arabic culture and purchase conventional items by visiting the close by souks and have an incredible date evening.
Address: Sheikh Rashid Road, Wafi Mall, Bur Dubai, Dubai, United Arab Emirates
Average cost per night: AED 884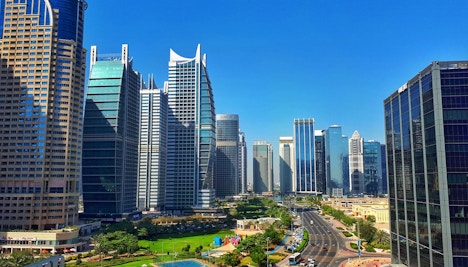 Jumeirah Emirates Towers
The hotel has 11 dining and nightlife venues offering unique culinary experiences for yourself and your partner including the famous Rib Room and Al Nafoorah. Relax by the pool or appreciate extraordinary administrations at the Talise Spa that make certain to stimulate your senses and have a lovely romantic time. 
Address: Sheikh Zayed Road, Trade Centre, Dubai, United Arab Emirates
Average cost per night: AED 1002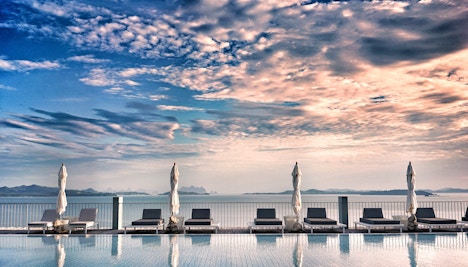 Grand Plaza Mövenpick
 Couples can pick from 235 exquisitely spacious rooms that offer romantic views of the Palm Jumeirah and Emirates Golf club for an unwinding experience. All rooms have soundproof windows and extensive restrooms with a precipitation shower and private bath.
Address: Dubai Media City, Sheikh Zayed Road, Opposite The Innovation Hub, Dubai Internet City, Dubai, United Arab Emirates
Average cost per night: AED 520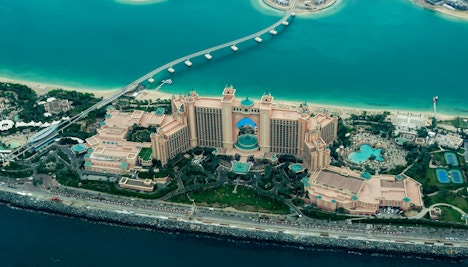 The Palm Dubai
If extravagance, confinement, and selectiveness are the thing you're searching for on your romantic trip, the one & only R\resort on the West Crescent of the Palm Jumeirah has got you covered. Enjoy an authentic hammam experience or seek a couples massage for two while you're there. Experience the wizardry of the desert and old Dubai with its labyrinth of souks and catch the waterways on customary abra boats
Address: Palm Dubai, Palm Jumeirah, Dubai, United Arab Emirates
Average cost per night: AED 54133
Frequently Asked Questions About Things to do in Dubai for Couples
1. What are the most romantic things in Dubai for couples?
Appreciate the torchlit meals in the dunes, and look at the glimmering high buildings on a dinner cruise or make a romantic gesture by sanctioning a personal ship to cruise along the coast. Dubai's desert setting and dazzling sights offer a magical setting for the romantic sentiment.
2. What are the most romantic places in Dubai for couples?
There is something for everybody- a long heartfelt night-walk, dinner under the stars, cruising in the midst of the blowing winds, or having a huge fire in the desert. Dubai safari is a fascination as well.
3. What are the most romantic places to dine in Dubai for couples?
The city has a number of bistros and cafés with a romantic vibe and dazzling views, ideal for bringing your date along and making some great memories. Naming a few, Pierchic, Madinat Jumeirah, Villa Beach, and Bussola.
4. What are the most romantic places to stay in Dubai for couples?
The St. Regis Downtown, Rove Trade focus, Taj Dubai, The Oberoi, are a part of the best hotels for couples to have a romantic 5-star stay. A hotel situated in the Dubai Marina Promenade, overlooking the Burj Khalifa will forever be a plus point.
5. What can couples do in Dubai?
Romantic candle-lit dinner in a Dhow cruise, Intimate Hot Air balloon Riding, Date on a Yacht, A fairytale-like ride over the city in a helicopter, take a romantic cruise to Burj Khalifa, Dinner cruise in Dubai Creek with your spouse, Pamper your partner with Desert Safari with BBQ and many more
6. Is Dubai good for couples?
Dubai is a heaven for sweethearts. Dubai has everything for couples out there and the nightlife in Dubai is incredible. This famous city parades ideal winter conditions, huge shopping centers, elite hotels, and peaceful beaches.
7. Where can I go on a date in Dubai?
The city has a variety of cafes and restaurants with romantic ambiance and gorgeous views, ideal for bringing your date along and having the best memories. A few places are Pai Thai in Madinat Jumeirah, The Eauzone, The Royal Mirage, and Fish Beach Taverna.
8. Why is Dubai considered romantic?
Dubai is a wondrous and enriching place to travel to take in the city's rich environment.The city has plenty of heartfelt activities accessible that is worthy of a romantic time.