A Guide to Visiting Dubai in February | Attractions, Malls & More
Contents
If freezing cold winds feel like a nightmare to you but you also don't want to squander your February sitting back at home, then visiting Dubai in February, with its pleasingly optimum weather, might come to you as a blessing. The epicenter of architectural marvels and adventurous experiences, Dubai witnesses the most jovial atmosphere in February owing to its mild weather conditions. From music festivals to extravagant shopping fiestas, February in Dubai offers you more enthralling events than you'd be able to experience. But we are here to make sure you do not miss any of the memorable ones.
Is February a Good Time to Visit Dubai?
Dubai has a pleasing weather conditions at the time of February, the weather allows tourists and locals to have a pleasurable experience while visiting all the attractions and events around the city.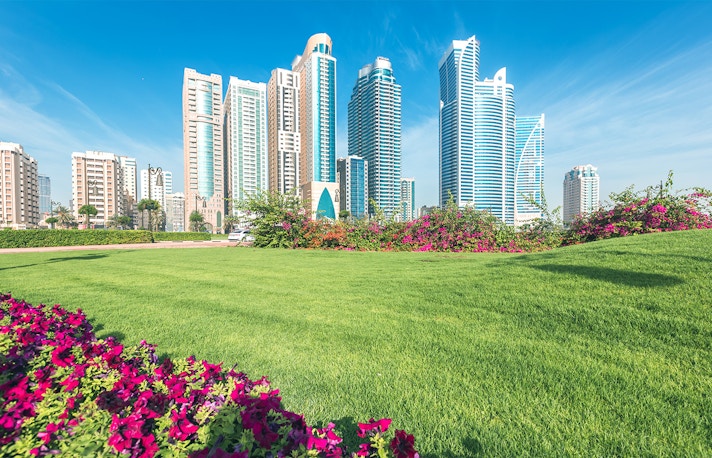 Why You Should Visit 
Friendly climate
Less tourist influx
Many events and attractions
Shopping festivals and concerts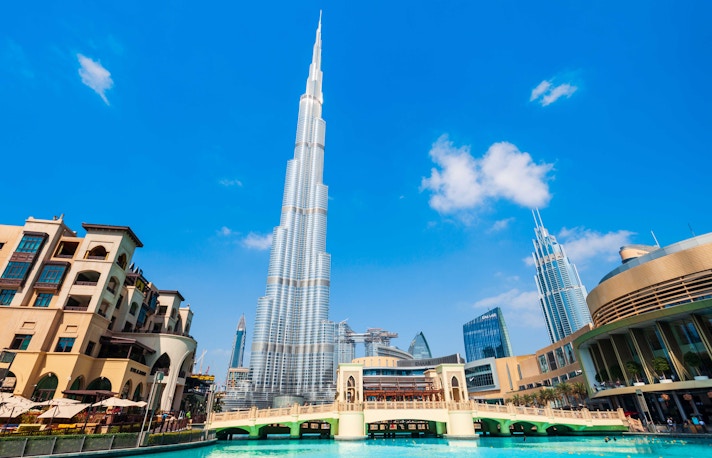 What to Look Out For
The risk of sandstorms is high. Keep a track of weather conditions and plan your outings accordingly.
Religious prohibitions are mild for tourists. Just follow the laws of the country and behave provocatively.
Check the time of Ramdan's holiday as most attractions open for a shorter time.
Overview of Weather in Dubai in February
February is the fun festive season in Dubai. It is the best time to visit Dubai with manageable heat and cool evenings with little rain.
Average Temperature: High - 25ºC | Low - 16ºC
Average Rainfall: 35 mm
Daily Wind Speed: 11.9 mph. Moderate breezes from the northwest.
Temperature of the sea: 72ºF

Best Time to Visit Dubai
Best Things to do in Dubai in February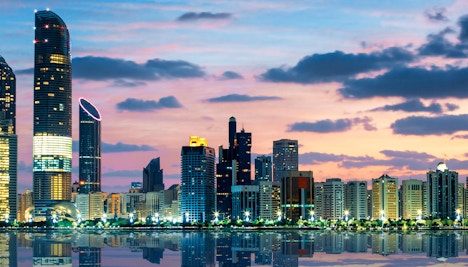 1. Burj Khalifa
City Landmark | World's Tallest Building
The awe of the world's largest structure Burj Khalifa is not unknown to people across the globe. The beautiful view of the magnificent city with February skies as the canopy is an experience that will stay alive in your heart forever.
from AED 154.50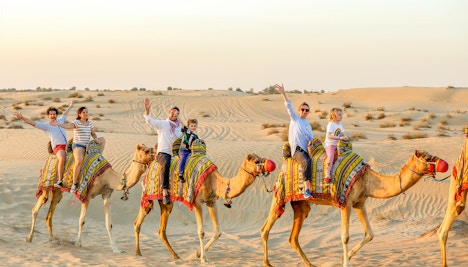 2. Desert Safari
Adventure Activities | Traditional Activity
You cannot call your Dubai trip complete until you've witnessed its wide and expansive desert. Immerse yourself in the mesmerizing sunset, hop on to some camel rides, sway along with the versatile belly dancers, and take back a sack full of memories.
from AED 70
3. Dhow Cruise
Sightseeing | Dinner Cruise
A Dhow Cruise is the perfect evening experience with magical views, exquisite dining, and onboard entertainment. Allow yourself the best experience of cool evening breezes as your boat glides beneath the floating bridges.
from AED 64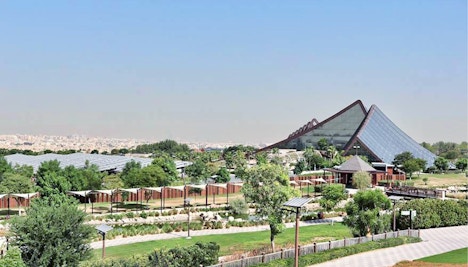 4. Dubai Safari Park
Zoo | Learning Experience
Witness unique animal species from four distinct eco-systems as you make your way to this unbelievably large animal sanctuary. From Pigmy Hippo to Gorillas and Chimpanzees, the Dubai Safari Park allows the visitor to have a truly fun and educative excursion.
from AED 50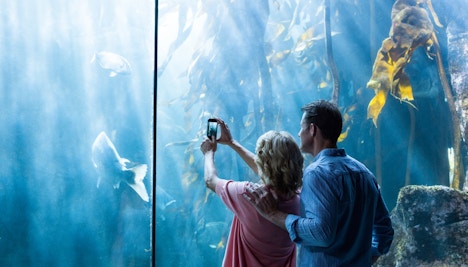 5. Dubai Aquarium
Aquarium | Learning Experience
Explore the wonders of the marine universe by visiting the Dubai Aquarium and Underwater Zoo. With over 140 species of aquatic animals including small-clawed otters and little penguins, the place is going to leave both you and your kids in sheer fascination.
from AED 135
6. Atlantis Aquaventure Water Park
Waterpark
Enjoying the largest water park which is in the middle east is the treat that you owe to yourself and your family. The Waterpark is famous for its marine activities, iconic attractions, children's play zone, and thrilling rides that is sure to wake the kid within you.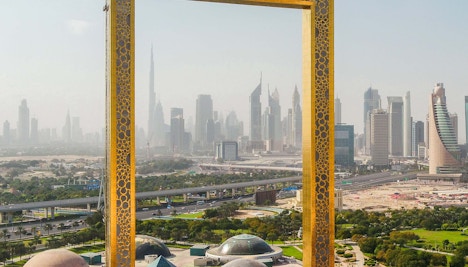 7. Dubai Frame
City Landmark
A picture frame that is loved by millions of people. It is also one of the tallest buildings in the world which offers beautiful views of the magnificent old and new Dubai, the glimmering water of the Gulf, and shimmering sands. Take walk on the glass bridge that connects the towers of the frame, and relish the beauty and glory of the land of Dubai.
from AED 50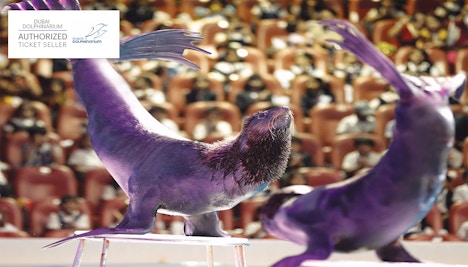 8. Dubai Dolphinarium
Aquarium | Entertainment
For the love of the playful dolphins and seals, make your way to The Dubai Dolphinarium. An abode to dolphins, fur seals, and many more exotic species of parrots, the Dolphinarium, is a fully air-conditioned entertainment hub and is a major tourist attraction. It will bestow you with unusual experiences like a dolphin and seal show, swimming with dolphins, and an exotic bird show.
from AED 55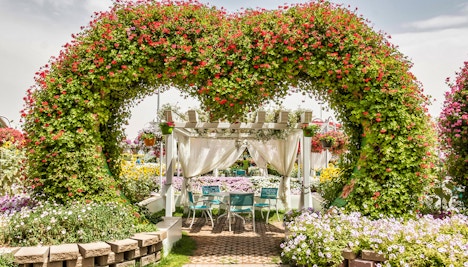 9. Dubai Miracle Garden
Garden | Tourist Hotspot
The Dubai Miracle Garden is a sight to behold. With more than 45 million flowers, it is the largest flower garden in the world. It is divided into different sections, each with a unique theme from a different corner of the globe. The garden is also illuminated at night, making it one of the most beautiful sights you'll see in this magnificent city.
from AED 55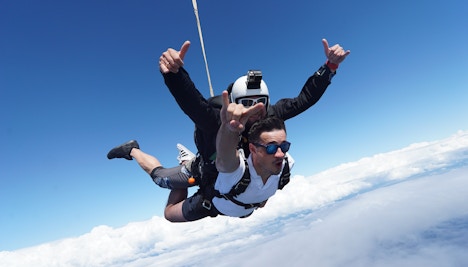 10. Skydiving
Skydiving | Adventure Activity
Dubai is a city that is known for its luxury and extravagance. However, skydiving in Dubai is an experience that you will never forget. The view from the top of the skyscrapers in Dubai is absolutely breathtaking, and the adrenaline rush you get from jumping out of a plane is something that you will never be able to replicate.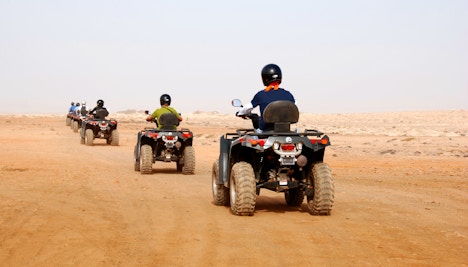 11. Ski Dubai 
Skiing | Adventure Activity
Nothing measures the thrill and fun of skiing at the first indoor ski resort in the middle east - Ski Dubai. Set in the theme of mountains, Ski Dubai has a massive area set to satiate all your cravings for fun experiences. Go rolling through the snow, make failed attempts at skiing, enjoy snow fights, and return delighted after having enjoyed a wholesome meal at the themed restaurants.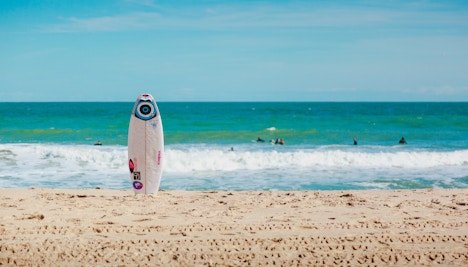 12. Jumeirah Beach
Beach | Must-Visit
Visit one of the most popular tourist places in Dubai and enjoy some leisure time at Jumeirah Beach. Located on Al Fahidi, this is one of the oldest beaches in Dubai. From Burj Al Arab to Wild Wadi Waterpark, the waterfront is lined with a few of the most lively attractions that bespeak Dubai's marvelous architecture.   
Events in Dubai in February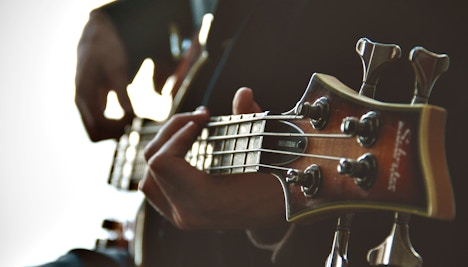 Dubai Jazz Festival
Date: 26 Feb
The jazz festival of Dubai is an annual music festival that attracts music lovers from around the world. The first 3- day event took place in January 2003 in Dubai Media City Amphitheatre. The festival has grown over the years and is currently a 10-day event that hosts acclaimed artists from across the globe including Sting, Toto, John Legend, Ricky Martin, and James Blunt.
Know more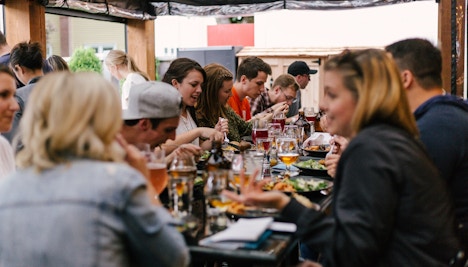 Dubai Food Festival
Date: Feb - March
Since 2014, the Dubai Food Festival is unarguably the most significant Middle Eastern food festival. The Dubai Food Festival (DFF) allows you to relish the most exquisite international cuisines while serving a wide range of food varieties from street food to the best dining experiences. It is a two-and-a-half-week-long festival that gives visitors a chance to feast on the most succulent delicacies.
Know more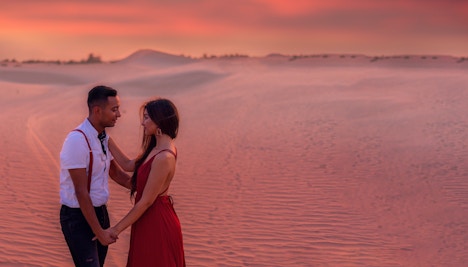 Valentine's Day
Date: 14 Feb
Do not miss the chance of speaking your heart out to your loved one in the magical land of Dubai. Celebrate Valentine's Day with your special one over a candlelit dinner against Dubai's glamorous skyline in the magnificent ocean liner. Plan a romantic staycation in February and create unforgettable memories for a lifetime.
Know Before You Visit Dubai in February
Travel Essentials
What to Wear
What to Pack
Transport
Stay
Food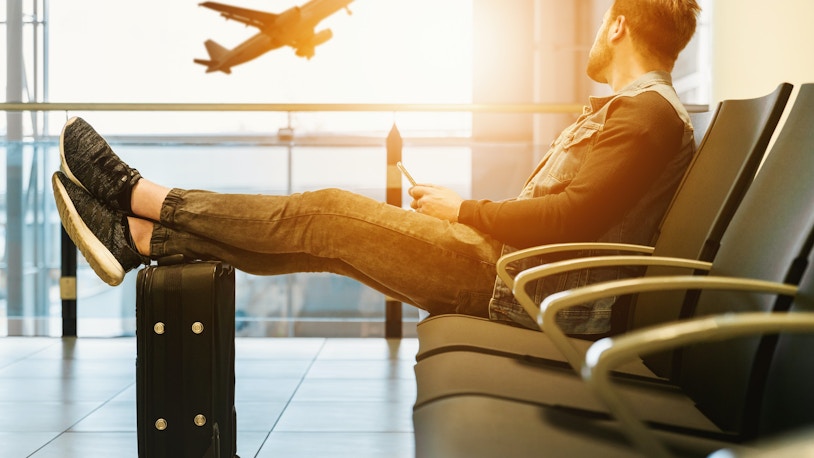 Time Zone: GMT +4
Currency: Arab Emirate Dirham (AED)
Country code: +971
Emergency numbers: 999 (Police), 998 (Ambulance), 997 (Fire Department)
Travel Guide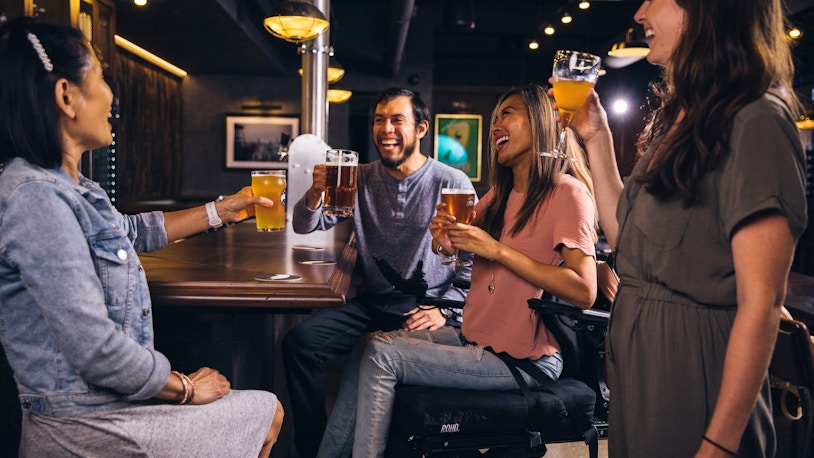 What to Wear in Dubai in February
February has favorable weather conditions that most people can easily adjust to.
As the dress code is quite liberal in Dubai, people can wear comfortable clothes.
Carry shorts, skirts, and trousers.
A light jacket and a pair of long pants, long skirts to keep the cold away.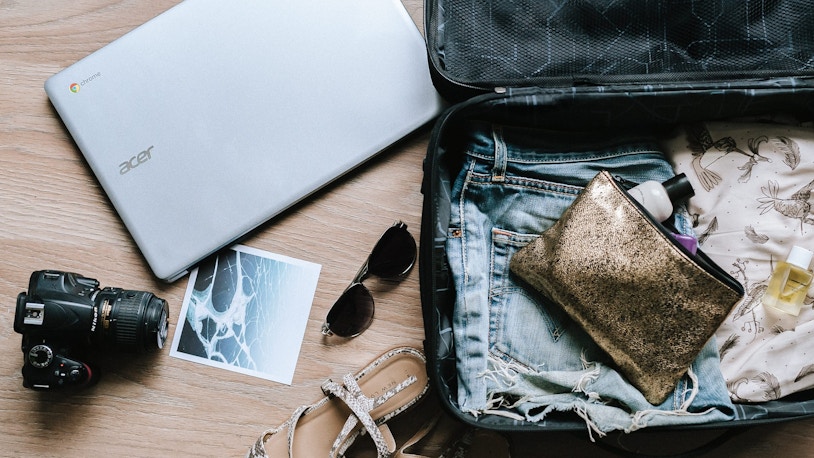 What to Pack in Dubai in February
Power Adapter: type F plug (grounded) or a type C plug (non-grounded).
Carry are shorts, trousers, skirts, socks, light jackets, sweaters, coats, and long pants.
Comfortable shoes for your outdoor explorations.
Pack a swimsuit for the waterparks and beaches.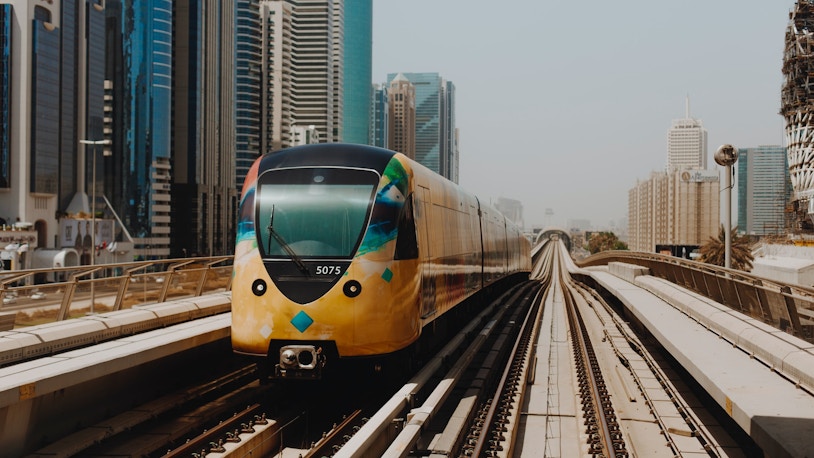 Getting Around Dubai in February
By Metro: Dubai has an excellent Metro system that makes getting around a breeze. Tickets cost just AED 4, and can be bought from machines at any metro station. Metro map.
By Taxi: Dubai is a city that is best explored by taxi. The fares are reasonable, and the drivers are knowledgeable about the city.
By Bus: With a large fleet of 1,518 buses, you can avail this convenient means to visit the various attractions and theme parks in Dubai. Bus map.
By Boat: There are a few different ways to get around Dubai. There are a few different options when it comes to boats. You can take a traditional wooden dhow, an air-conditioned abra or a modern motorboat.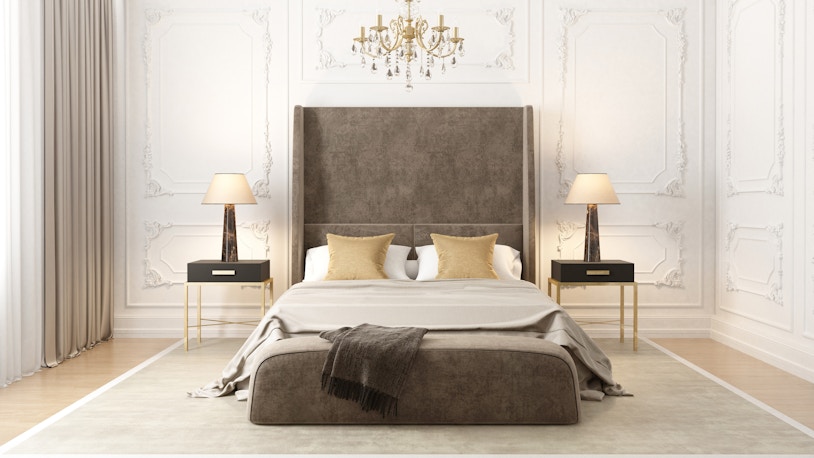 Where to Stay in Dubai in February
With a wide range of lodging alternatives to choose from, Dubai caters to virtually any budget. The city has something for everyone, whether it's luxury hotels or cheap apartments.
Budget Hotels: Royal Ascot Hotel, Fortune Hotel Deira, Arabian Park Hotel, City Max, Bur Dubai,
Mid-range: At the Top, Dubai Beach Host, UAE Youth Hostel Association, Hey Beach, Central Dubai
Luxury Hotels: Atlantis, The Palm, One & Only Royal Mirage, Burj Al Arab, Sofitel The Palm, Al Qasr, Kempinski, and Ritz Carlton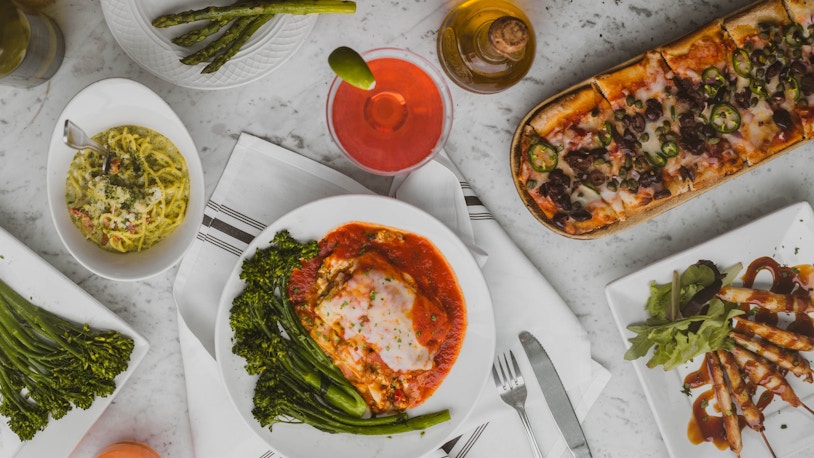 What to eat in Dubai in February
Dubai is a city with a lot of diversity, and this is reflected in the food options available. The food is generally quite affordable, especially if you're eating at local spots.
Manousheh: The local pizza of Dubai serves well for a luscious breakfast. Manousheh is similar to a pizza but differs in exotic toppings like salty Akkawi cheese and earthy za'atar herbs.
Kanafeh:  Also known as the queen of Arabic desserts, the Kanafeh is made up of sweet cheese or semolina dough as a sticky pastry.
Iranian Sangak: The Iranian Sangak is perfect for bread lovers. It is made up of whole wheat and gluten-free scratch which serves well for health freaks and foodies.
 
Explore Dubai Through The Year
All Your Questions About Visiting Dubai in February Answered
Is February a good time to visit Dubai?
Visiting Dubai in February is a great idea as the weather conditions are pleasant and comfortable.
What are the best things to do in Dubai in February?
The best things to do in Dubai in February include attending the Dubai Food Festival, going on a desert safari, exploring the city's many malls, and visiting the Dubai Museum. If you're looking for something more active, you can also try your hand at sandboarding or camel riding. And of course, no trip to Dubai would be complete without spending time on its beautiful beaches.
Is Dubai cold in February?
The climate is warm in Dubai in February.
How hot is Dubai in February?
Dubai is recorded with an average high temperature is 24ºC during February.
Can you swim in Dubai in February?
February is very pleasant for swimming in Dubai. You can enjoy water sports and swimming activities for a longer time as the sea temperature is 72°F
Is it sunny in Dubai in February?
Dubai has a typical hot desert climate. Although, as February is winter, the city is moderately sunny with a little rain.
What clothes can I wear in Dubai in February?
Opt to wear short-sleeve tops, a below-knee skirt, a summer dress, linen trousers.
Is it rainy in Dubai in February?
February is the wettest month in Dubai with an average of 30mm of rain.
Is Dubai expensive to visit?
Accommodation and tourist attraction tickets can be quite expensive. We'd recommend planning your budget to Dubai in advance.
What are the major events in Dubai in February?
Dubai International Jazz Festival and the Dubai Food Festival are the major events in Dubai in February.
What is the average temperature of Dubai in February?
February is a great time to visit Dubai with the pleasant weather at average temperatures of 20ºC.
What are the best things to do with kids in Dubai in February?
Dubai is a popular destination for tourists all year round, but it's especially great for kids in February owing to the pleasant weather to explore the various theme parks and waterparks for kids.
Dubai has low crime rates and is safe for tourists. However, be aware of petty pickpocketers.