A Guide to Visiting Dubai in June | Attractions, Malls & More
Contents
Home to glorious beaches, luxury shopping outlets, architectural wonders, and a stunning skyline, Dubai is a must-visit destination in the Middle East. The city has grown a lot over the years and is filled with amazing attractions and experiences for visitors to indulge in. One can visit Dubai throughout the year but if you wish to avoid the crowds, then June is a good time to plan your trip. Read on to know more about the amazing things to do in Dubai in June!
Is June a Good Time to Visit Dubai?
June is a good time to visit Dubai as you do not have to worry about the crowds and you get amazing discounts on the attractions. There are many indoor activities that you can enjoy this time to escape the heat.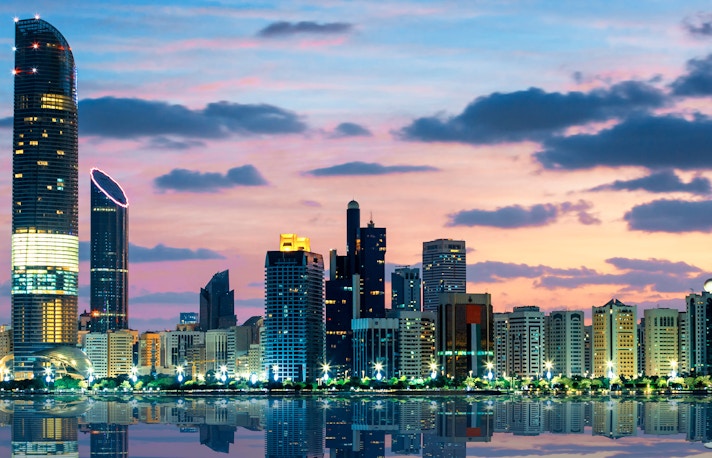 Why You Should Visit 
Low airfare and accommodation prices
Discounts of attraction and activity tickets
Good time to visit indoor attractions in Dubai
Empty streets and attractions for you to explore
Fewer tourists and crowds at the attractions.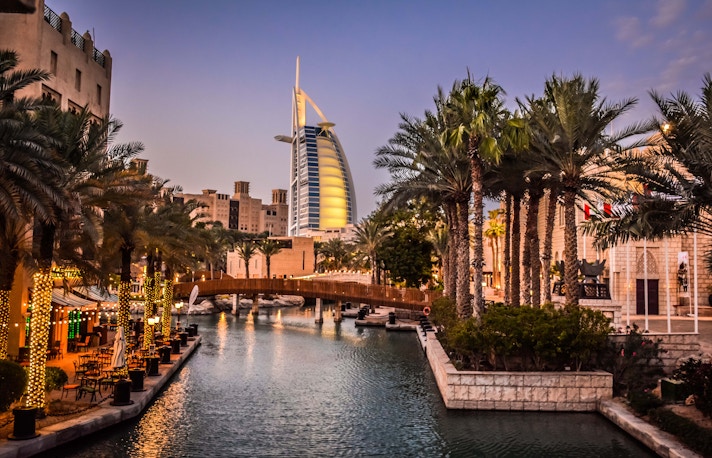 What to Look Out For
Hot, dry, and humid weather throughout the day
Not ideal for experiencing outdoor activities
The days are longer and the sun sets late so the hot weather can become unbearable at times
Too hot to relax on the beaches or go on a desert safari at this time
Overview of Weather in Dubai in June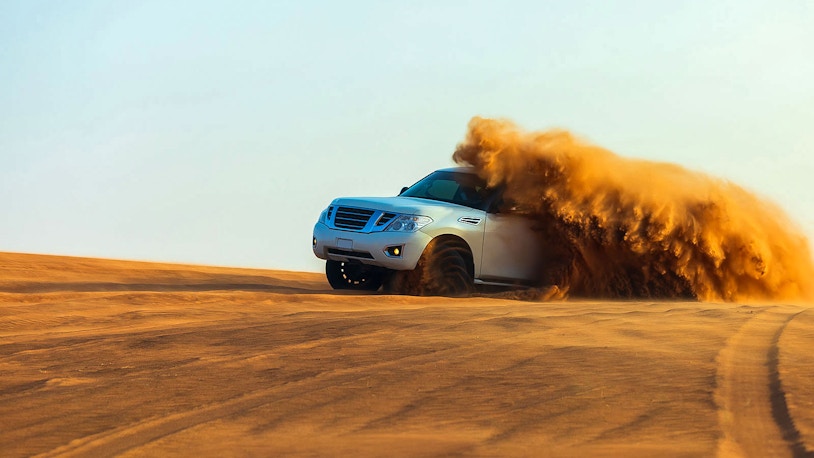 June is considered a hot month in Dubai. The temperature is quite high with a maximum of 38°C. Since it is a desert location, this month receives no rainfall. One can expect high humidity during this month with sunlight lasting for 10-12 hours a day.
Average Temperature: High - 38°C | Low - 26°C
Average Rainfall: Less than 1mm
Daily Wind Speed: 7 mph. Light breeze
Temperature of the sea: 31°C
Best Time to Visit Dubai
Best Things to do in Dubai in June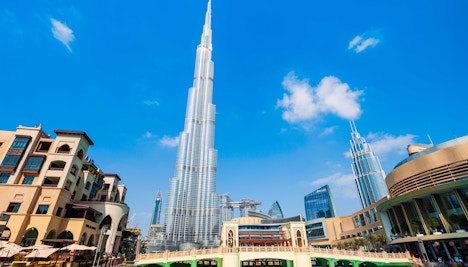 1. Burj Khalifa
One of the top things to do in Dubai in June is to visit Burj Khalifa and enjoy the panoramic view of Dubai city. Since it would be hot during the day, plan a visit to the tallest building in the world during sunrise. Be amazed by Dubai's skyline while enjoying a pleasant morning temperature. Later, you can dine on the 122nd floor for a unique experience.
from AED 154.50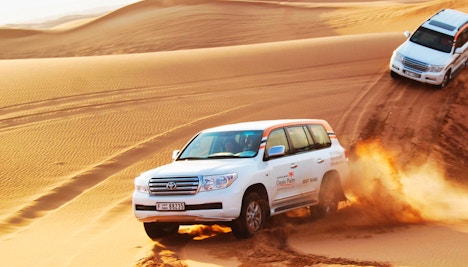 2. Desert Safari
Go on an Evening Desert Safari in Dubai and witness the other side of this developed city. Make sure you go for an evening or night desert safari as it will be extremely hot in the desert during day time. You can camp in Bedouin camps and witness traditional Tanoura and belly-dance shows while tasting delicious Middle Eastern cuisine.
from AED 70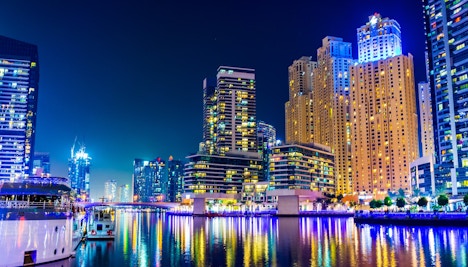 3. Dhow Cruise
A cruise around Dubai Creek is a great activity to do in Dubai in June. The traditional Dhow Cruise not only gives you stunning views of the city and Creek but also includes a delicious dinner with lots of entertainment. The highlight of this activity is that there aren't many tourists around in June you can enjoy your privacy and feel like the Sheikh of the Middle East.
from AED 64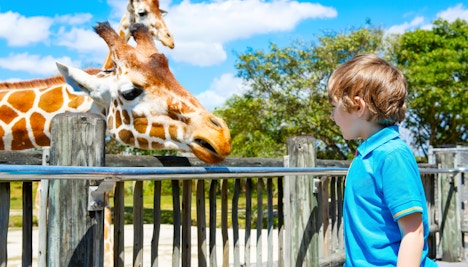 4. Dubai Safari Park
Dubai Safari Park is an eco-friendly safari park that is home to over 3,000 animals from around 250 species. Here, you can find different types of mammals, reptiles, birds, and more creatures that visitors can see. The park is divided into five major areas where you can visit to observe a specific species and learn more about their lifestyle. Arabian oryx, white lion, Indian elephant, etc. are a few of the animals that you can find here. 
from AED 50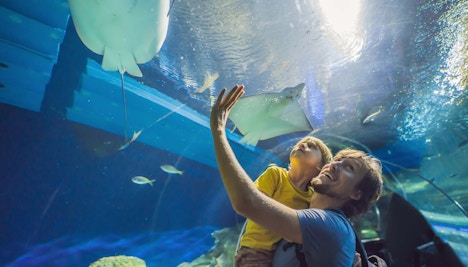 5. Dubai Aquarium and Underwater Zoo
Another perfect place to visit in Dubai in June is Dubai Aquarium and Underwater Zoo. This attraction is home to thousands of aquatic animals including sharks, stingrays, and more. You can watch these underwater animals up close and join in activities such as Swim with Sharks, Dive with Sharks, and more. The Dubai Aquarium and Underwater Zoo is the complete experience for tourists young and old.
from AED 135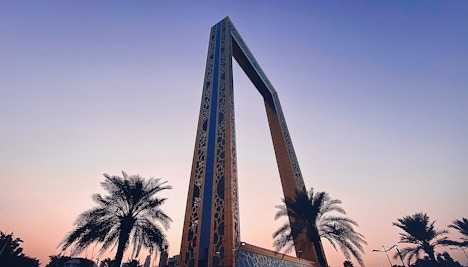 6. Dubai Frame
The newest iconic landmark of the city, Dubai Frame is a frame-like structure that offers amazing views of Dubai city. This frame is located in Zabeel Park and features two galleries that showcase the past and future of the city and a conservation deck on the top with an unrivaled view of the city. It was constructed to celebrate Dubai's history and progress over the past years and is one of the most picturesque spots in the city.
from AED 50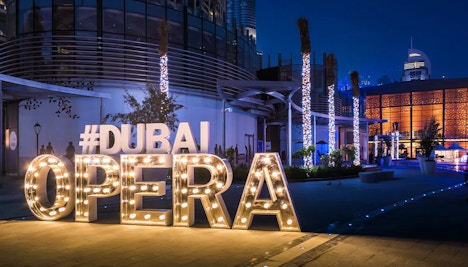 7. Dubai Opera
If you want relief from the June heat, then book a ticket for Dubai Opera Show and spend the next couple of hours watching a beautiful performance in an air-conditioned room. From ballet to opera, you can visit the opera on any day of the week for quality entertainment. Since it opened in 2016, the 2,000-seat theater hosts a variety of performances, including operas, concerts, and plays.
Know more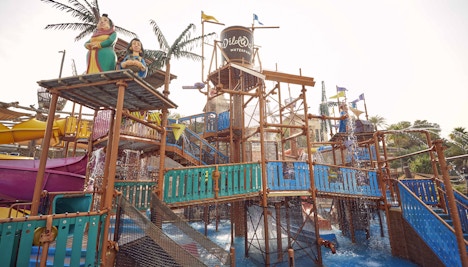 8. Wild Wadi Waterpark
Wild Wadi Waterpark is one of the top attractions to visit in June to escape the summer heat. Located next to Burj Al Arab, this premiere waterpark offers many amazing rides and attractions that are suitable for all ages. From kids' pools to aquatic roller coasters, there is something for all here, making it the perfect family destination. This waterpark is also one of the cheapest getaways from the Dubai heat.
from AED 259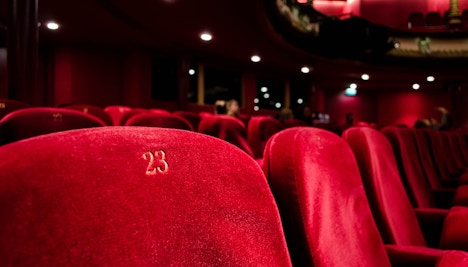 9. La Perle
Enjoy an amazing performance at this entertainment and theatre center in Dubai. La Perle offers an audience with a 270-degree view and the show here was created by Francis Dragone. Watch 65 skilled acrobats perform dangerous and mind-blowing stunts that will keep you mesmerized the entire time and away from the outdoor temperature of June.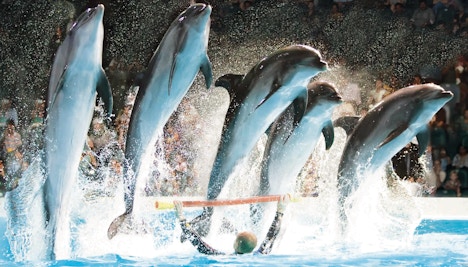 10. Dubai Dolphinarium
Another amazing place to visit in Dubai is the Dubai Dolphinarium. This is a dedicated aquarium for seals and dolphins that offers programs and experiences for the entire family. You can watch seals show their talents in the Seal Show or swim with the adorable dolphins, there is a lot to do here in June.
from AED 55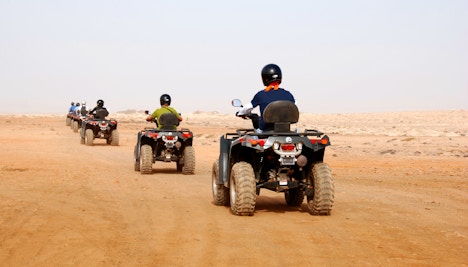 11. Ski Dubai
Located in the Mall of the Emirates, Ski Dubai is a popular indoor ski resort that is a great place to explore during the day in Dubai in June. Here, you can interact with the colony of King and Gengoo penguins through the Penguin Encounter experience. You can also enjoy a range of snow activities here including skiing, bobsledding, ice caving, tubing, and more.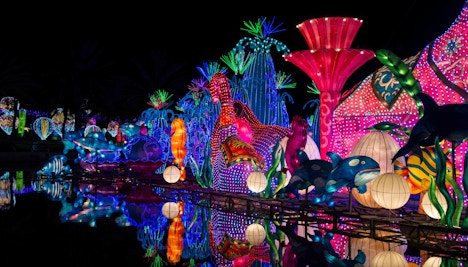 12. Dubai Glow Garden
Located in Zabeel Park, Dubai Garden Glow is a unique attraction in the city that is perfect for a family visit. You will find amazing light sculptures here including a glittering Burj Khalifa and Cinderella's carriage. That's not all, the light show is also accompanied by live music shows and performances featuring the best talent.
from AED 65
Events in Dubai in June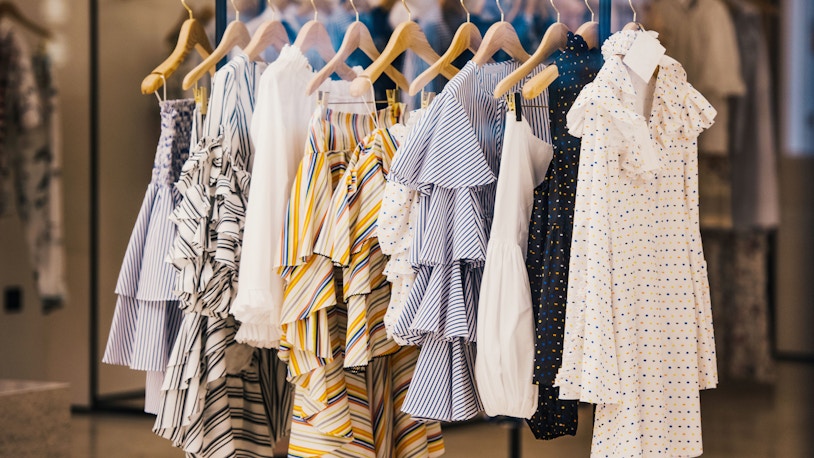 Dubai Summer Surprises 
Date: June - August
Venue: Throughout Dubai
Dubai Summer Surprises or DSS is the annual shopping and entertainment festival in Dubai. During this festival, you can get amazing deals and discounts on top brands at shopping malls throughout the city. That's not all, there is entertainment too in the form of concerts, acrobats, and more lining the city. Look out for the sales that are held almost every day during this festival.
Know more
Know Before You Visit Dubai in June
Travel Essentials
What to Wear
What to Pack
Transport
Stay
Food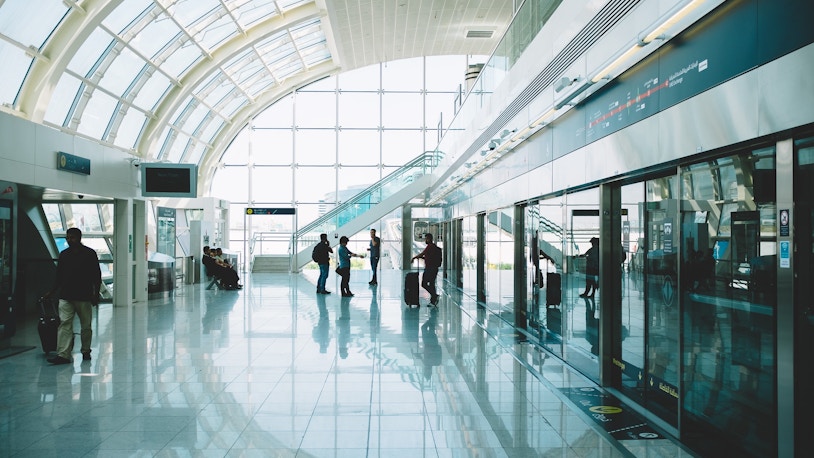 Time Zone: GMT +4
Currency: Arab Emirate Dirham (AED)
Country code: +971
Emergency numbers: 999 (Police), 998 (Ambulance), 997 (Fire Department)
Travel Guide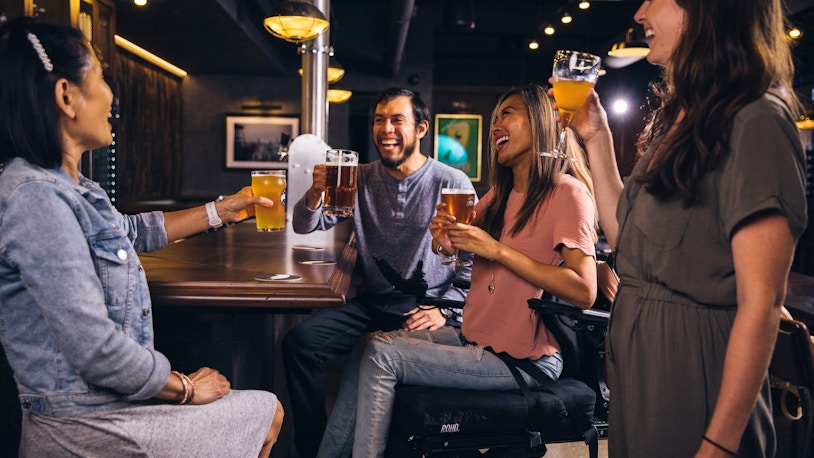 What to Wear in Dubai in June
Since June is a summer month in Dubai, the weather will be mostly hot and humid.
Wear summer loose-fitted clothing that will feel comfortable in the heat.
Carry shorts, skirts, and pajamas.
Carry a hat and a light cardigan or shrug that you can wear during the day to avoid exposing your skin to the harsh sunlight.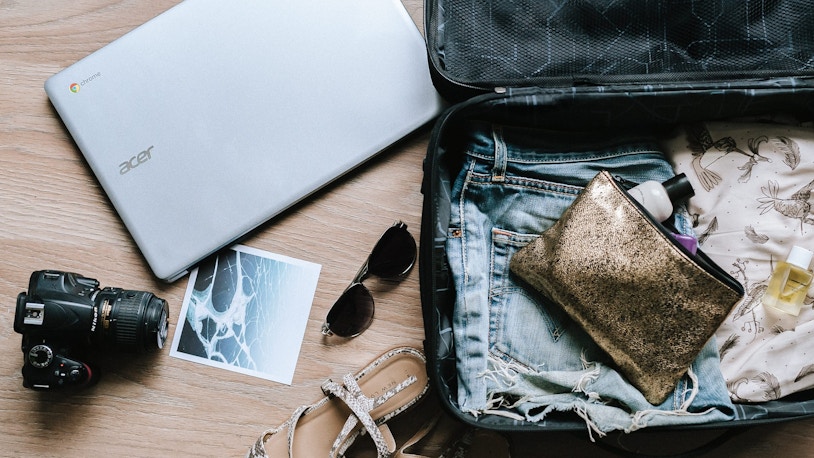 What to Pack in Dubai in June
Power Adapter: Type G plug
Clothes: Shorts, jeans, t-shirts, swimsuit, sarong, light cardigan, leggings, etc.
Comfortable shoes
Umbrella and sunscreen for protection against the sun
A daypack to keep your essential items such as a water bottle, hat, sunscreen, etc. as you explore around during the day.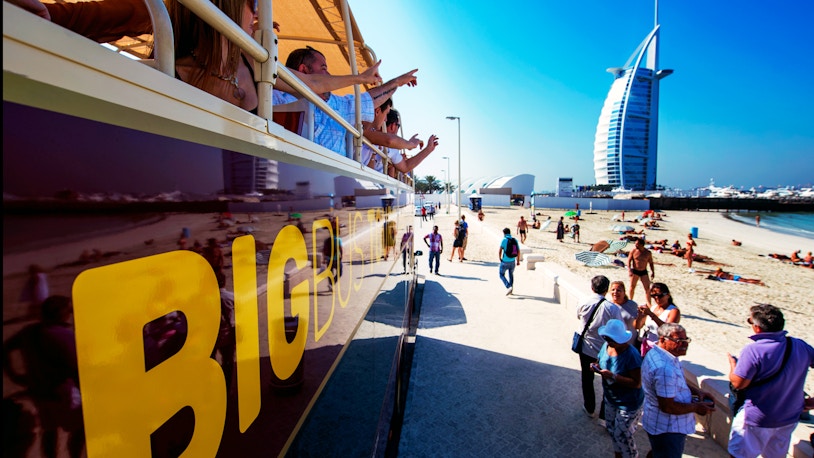 Getting Around Dubai in June
By Metro: The Dubai Metro offers two metro lines that connect places throughout the city. You can buy a single-use ticket or buy a Nol card for the metro. Metro map.
By Bus: With bus routes connecting every major neighborhood in the city running 24 hours a day, exploring Dubai using a bus is both convenient and cost-efficient. Bus map.
By Cab: Cabs and Taxis are available throughout Dubai city. You can hire a cab from your starting point or can even order one to your desired location.
By Bicycle: Bicycles on rental and bike-sharing options are available throughout the city. This is the best way to explore Dubai while staying fit at the same time.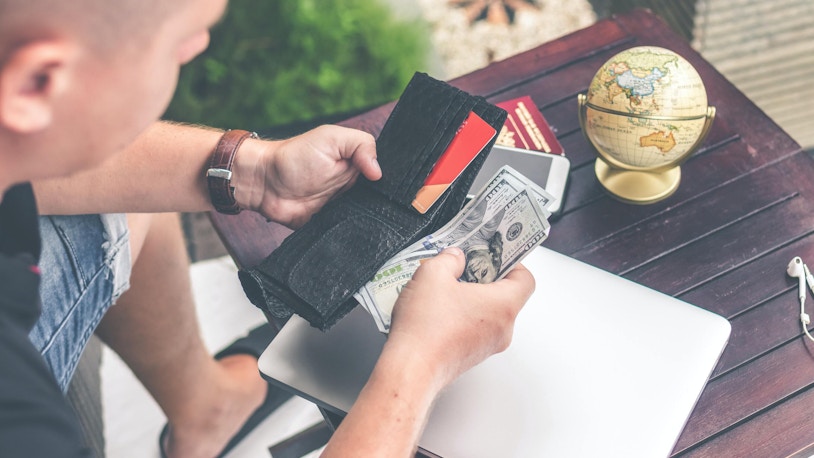 Where to Stay in Dubai in June
Choose from a range of hotels for your vacation in Dubai. Dubai's got everything from budget hotels to high-end luxury hotels. Explore your options and choose the accommodation that meets your requirements.
Budget Hotels: Orchid Hotel, Mount Sina Hotel, Grand Central Hotel Dubai, Aravi Hotel, West Hotel
Mid Range: Four Points by Sheraton Downtown Dubai, Swissôtel Al Ghurair Dubai, ibis Styles Dubai Jumeirah, Majestic City Retreat Hotel
Luxury Hotels: Grand Hyatt Dubai, Taj Dubai, Jumeirah Emirates Towers, Shangri-la Hotel Dubai,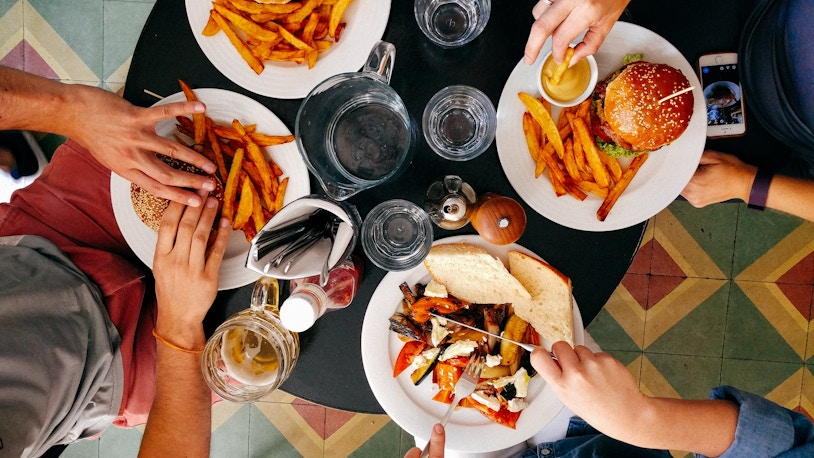 What to eat in Dubai in June
Dubai's cuisine is a mix of Middle Eastern, Indian, Pakistani, and Filipino food. You can also help yourself to some of the best international dishes across the city.
Machboos: This traditional rice dish is made using whole local spices, dried lemon, and is served with a side of chicken, lamb, or shrimp.
Al Harees: Another great dish to try in Dubai is Al Harees which resembles a porridge. It is exclusively available in June. 
Camel Meat: When in Dubai, you cannot miss out on the stuffed camel meat dish which also happens to be the national Emirati dish. 
Explore Dubai Through the Year
All Your Questions About Visiting Dubai in June Answered
Is June a good time to visit Dubai?
Yes, Dubai has a hot and dry climate in June which results in amazing discounts on flights and hotels and fewer crowds at the attractions.
What are the best things to do in Dubai in June?
There are plenty of great things to do in Dubai in June, including visiting the Dubai Zoo, going on a desert safari, or taking a dip in one of the city's many pools.
The average temperature of Dubai in June ranges between a high of 38°C and a low of 26°C.
How hot is Dubai in June?
Dubai in June is hot and dry with temperatures ranging between a high of 38°C and a low of 26°C.
Can you swim in Dubai in June?
Yes, the water temperature is cool and pleasant in Dubai in June. So, if you wish to escape the summer heat then you should go swimming in June.
Is it sunny in Dubai in June?
It is sunny with clear skies and the weather can be a little hot and humid in Dubai in June.
What clothes to wear in Dubai in June?
Since it is hot and sunny in Dubai in June, make sure you pack loose summer clothing and avoid exposing your skin to the sun. Carry a hat and plenty of sunscreens to protect yourself from getting heatstroke.
Is it rainy in Dubai in June?
No, there is not a single rainy day in Dubai in June.
Is Dubai expensive to visit?
Dubai in June is affordable as it is the offseason. You can get flights and hotel accommodations at lower prices allowing you to plan an inexpensive vacation if you book your tickets in advance.
Dubai is generally safe for tourists but do look out for pick pocketers and scam artists in the city.
What can I see in Dubai in June?
Burj Khalifa, Jumeirah Beach, Wild Wadi Waterpark, etc. are a few attractions that you can visit in Dubai in June.
What are the major events in Dubai in June?
Dubai Summer Surprises is the major event to look out for in Dubai in June.
What is the average temperature in Dubai in June?
The average high in Dubai is 38°C and the average low is 26°C.
What are the best things to do with Kids in Dubai in June?
Take your kids to the amazing theme parks and amusements parks in Dubai for a fun time. You can also take them to the top of Burj Khalifa to enjoy the city views or swim on the beaches of Dubai.