Explore Dubai in Summer | Weather, Things to do, Packing Checklist, Travel tips & More
Contents
Widely known for its extraordinary attractions, ultramodern engineering, and much-lit nightlife, Dubai is one of the most sought-after tourist destinations in the United Arab Emirates, In ancient times it was created as a tiny fishing village in the eighteenth century, before rapidly developing into an ultra-modern cosmopolitan city. The city is home to some of the world's best hotels and resorts, and there are plenty of shopping malls and attractions to keep visitors busy in the Dubai summer.
Why visit Dubai in Summer?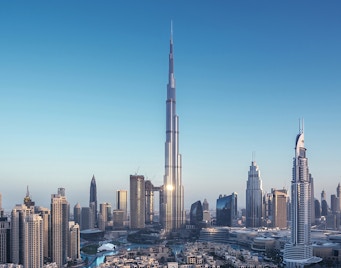 1. Save Big on Accommodation
Dubai is the land of the most magnificent and luxurious hotels on the face of the Earth. But if you are one of those who cannot afford these five-star hotels, the summer season is the best solution for your problem! Since summer is the off-season, the hotel prices drop significantly. Plus, with summer being the off-season, the hotels also tend to throw in complimentary spa treatments, free upgrades, and other freebies to attract tourists.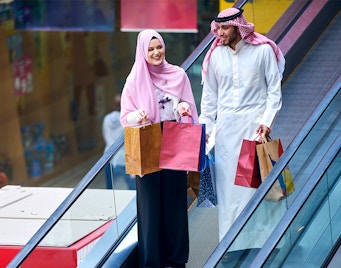 2. Off-Season Shopping Discounts
Dubai is a shopper's paradise and there are always discounts to be found, especially during the off-season. The off-season is typically during Dubai's hottest months between June and August. Always return guilty after a shopping spree? Now you don't have to! Head to the renowned Dubai Mall (the biggest mall in the world) to lay hands on designer goodies or gift yourself some artisan jewelry from Jumeirah Beach Walk.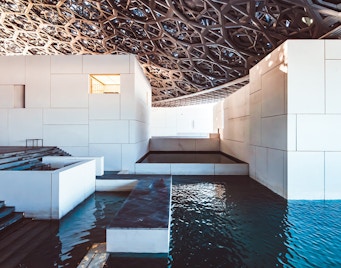 3. Less crowd, more fun!
Dubai is famously known as a city of excess. But if you are looking for some peace and tranquility, the summer season is the best time to visit Dubai. With fewer tourists around, you can enjoy all the attractions without any rush. Do keep in mind that a few experiences like the Dubai Desert Safari remain closed in peak summer. From swimming in the clear blue waters of the Arabian Gulf to exploring the ancient city of Dubai, there's plenty to do and see!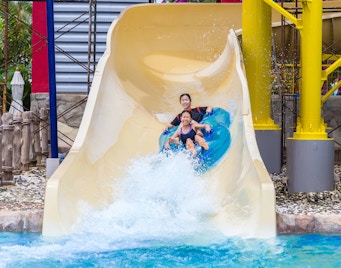 4. Beat the Heat with Endless Fun Activities
Dubai is known for its scorching summer heat, but that doesn't mean you can't have a good time. There are plenty of activities to keep you busy and cool during the day. Head to one of Dubai's water parks such as Aquaventure Waterpark, Wild Wadi Waterpark, or LEGOLAND Dubai to beat the heat. If you are more of an adrenaline junkie, then go on a desert safari or try out some extreme sports such as sky diving or skiing.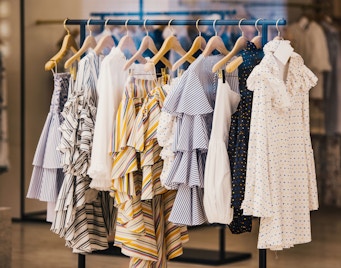 5. Dine Like a King for Cheap
Dubai is home to some of the world's most famous and upscale restaurants. But if you are on a budget, the summer season is your best friend. Many restaurants offer discounted rates or set menus during the summer season. So, this is the perfect opportunity to try out that restaurant you've always wanted to visit. From international cuisine to traditional Emirati food, there's something for everyone!
What to Look Out for in Dubai in Summer?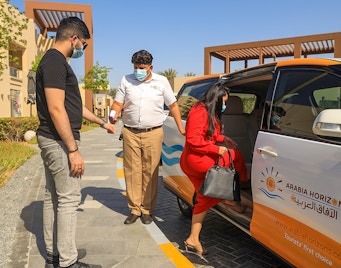 1. The Scorching Heat!
Dubai during summer can be a scorching hot place to be. Make sure to take precautions against the heat, such as drinking lots of fluids and staying in the shade as much as possible. Also, be sure to wear light clothing that won't make you too hot. If you're looking for some relief from the heat, head to one of Dubai's many air-conditioned malls or water parks.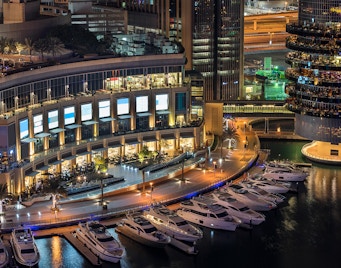 https://www.expo2020dubai.com/en/discover/pavilions
2. Dress Accordingly
What to wear in Dubai during summer? The temperatures in Dubai during the summertime can be quite unbearable if you're not used to the heat. Wear light and airy clothing. Loose-fitting clothes made from natural fibers like cotton or linen are perfect for summer weather. You should also avoid wearing black or other dark colors, as these will absorb the heat from the sun.
What to wear in Dubai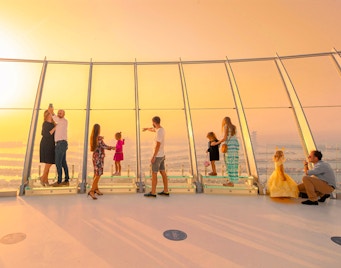 3. Few Outdoor Attractions Might be Closed
Dubai's summer can also mean the closure of some of the city's popular tourist attractions. For example, the Burj Khalifa and Dubai Fountain are often briefly closed for maintenance in the summer months. Make sure to check attraction opening hours before your visit to avoid any disappointment.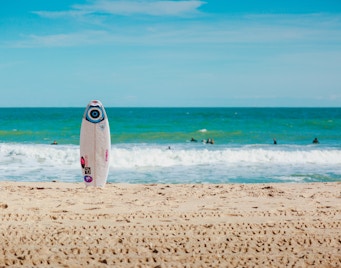 4. Spend Time on Outdoor Activities
There are plenty of outdoor activities to enjoy in Dubai during the summer months. Head to one of the city's beaches for a day of swimming, sunbathing, and sandcastles, or take a hike or bike ride through the city's many parks and green spaces. Stock up on sunscreen to avoid getting a sunstroke after exploring the Dubai outdoors!
What to Wear?
If you plan to visit Dubai in the summer, you should start packing all the cotton and rayon clothes to avoid the sweaty mess created by artificial fabrics. Also, you should dress modestly when you are in public places. It is appropriate to cover at least the knees and shoulders for both genders.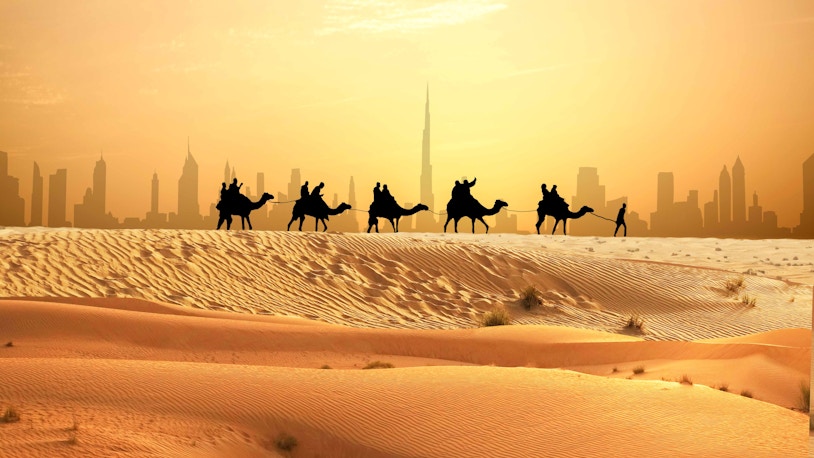 What to Wear in Dubai in Summer?
Since Dubai has harsh summers, you should go for light cotton clothes that are suitable for the weather.
Wearing cotton t-shirts, jeans and pants can be the best choice.
Maxi skirts and gowns can be a great idea as well.
Wearing long sleeves and full-length clothes can save you from tanning.
Shorts and bikinis can be worn but strictly on beaches only.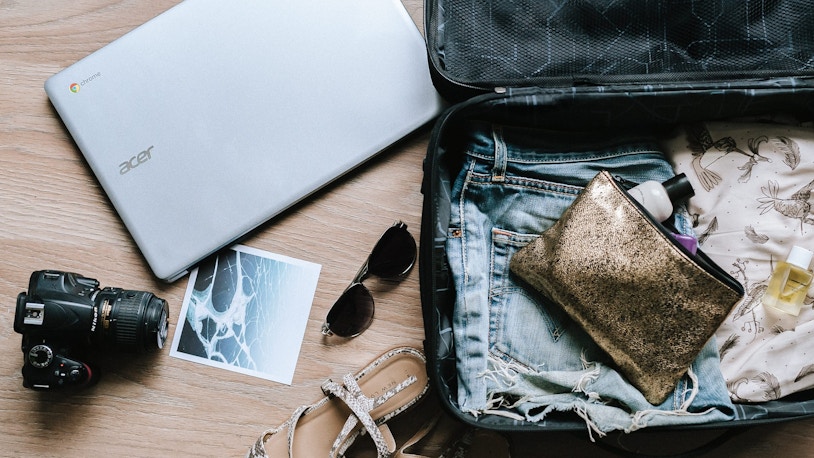 What to Pack for Dubai in Summer?
Cotton, linen & rayon clothes  - Cotton and rayon clothes will definitely come to your rescue from the sweaty and humid Dubai summers. 
Walking sandals and flip-flops for the beach.
Mini travel fans, cooling towels & wet wipes.
Consider getting along with pants, jeans, and trousers - It would be best if you respect the culture of Dubai and get along with clothes that cover the knees.
Beach dresses - Beautiful beach dresses will be the best choice for your visit to the beaches in Dubai during your summer vacation. 

Events in Dubai in Summer
Know Before you Visit Dubai in Summer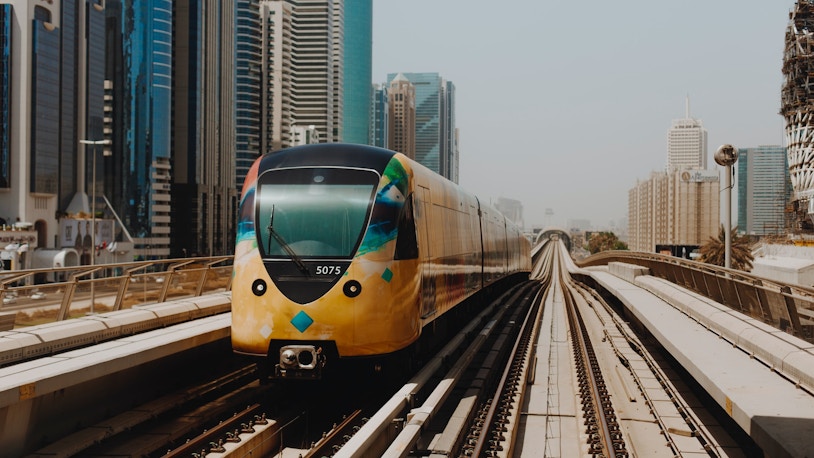 Getting Around Dubai in Summer
By Bus: Dubai has an extensive network of buses so it is easy to get a bus every 15-20 minutes. The buses can take you to all the major tourist attractions. 
By Metro: Metros are one of the most efficient and most common ways to travel in Dubai. Dubai hosts the world's longest automated metro in the world. 
By Taxi: It is a highly suitable mode of transport which is readily available. The fare approximately starts at AED 3. 
By Water bus: This is a convenient and enjoyable mode of transport to travel between Dubai and Deira. Fare of water buses ranges from AED 1- AED 4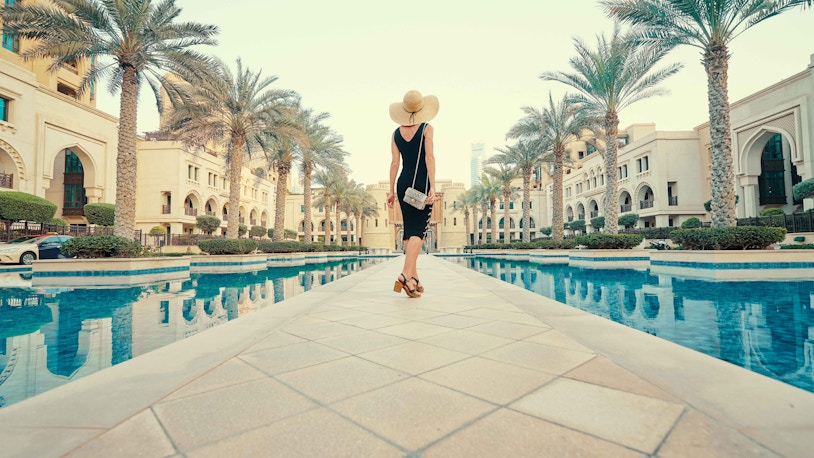 Where to Stay in Dubai in Summer
During the summer, many hotels in Dubai reduce their prices due to little or low tourist footfall. This can be a great opportunity to visit this amazing city at a fraction of the cost.  
Budget Hotels: Royal Ascot Hotel, Fortune Hotel Deira, Arabian Park Hotel, City Max, Bur Dubai,
Mid-range: At the Top, Dubai Beach Host, UAE Youth Hostel Association, Hey Beach, Central Dubai
Luxury Hotels: Atlantis, The Palm, One & Only Royal Mirage, Burj Al Arab, Sofitel The Palm, Al Qasr, Kempinski, and Ritz Carlton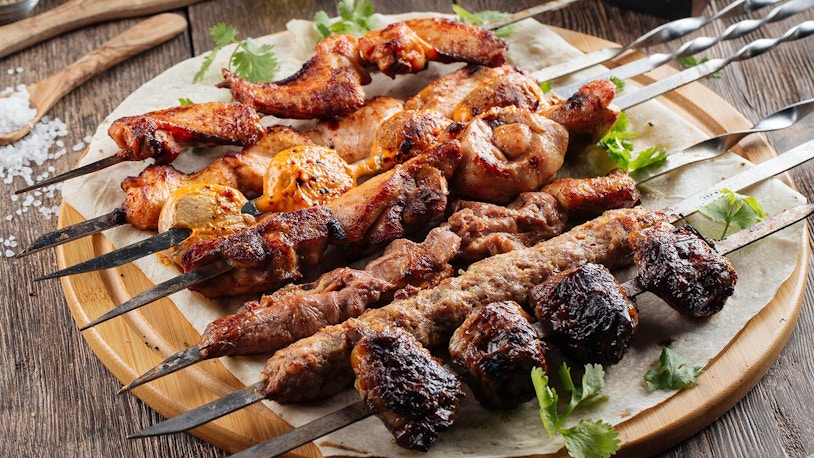 What to Eat in Dubai in Summer?
Shawarma: Shawarma refers to a type of sandwich made with meat that is stacked on a spit and then roasted. It is commonly served as a wrap with vegetables and sauce.
Falafel: This deep-fried ball or patty made from ground chickpeas is a popular vegetarian dish in Dubai. It is often served in a pita bread pocket with salad and tahini sauce.
Kebab: Kebabs are popular grilled meats that can be made from beef, lamb, chicken, or seafood. They are usually served with rice and salad.
Biryani: This dish is a popular one in Dubai. It is made from cooked rice mixed with spices and meat or vegetables.
Frequently Asked Questions About Visiting Dubai in Summer
Is summer a good time to visit Dubai?
There is no wrong time to visit Dubai, as the city has something to offer tourists all year round. However, summer may be the most ideal time to go, as the temperatures are usually hotter and more comfortable than during the winter months. Plus, there are plenty of events and activities happening during the summer season that visitors will not want to miss.
How hot is Dubai in summer?
Dubai's temperatures can get quite hot during the summer months, with averages reaching around 41°C. However, if you're used to warm weather or are prepared for the heat, then it's definitely manageable and you'll be able to enjoy all that Dubai has to offer.
Can you swim in Dubai during the summer?
Dubai's beaches are definitely swim-friendly during summer as the water temperatures usually average around 25°C. However, it is always best to double-check with your hotel or resort beforehand to make sure that swimming is allowed in the area where you'll be staying.
What is the average temperature in Dubai in summer?
The average temperature in Dubai in summer is around 30 - 40°C
Is it sunny in Dubai during summer?
Dubai is known for its sunny weather, and the summer months are usually no exception. Plan to pack plenty of sunscreen and sunglasses if you're traveling during this time, as you'll likely need them!
Is it windy in Dubai during summer?
There are windy conditions in Dubai during summer, leading to frequent dust storms. The daily wind speed is about 8.1 miles per hour. However, the windiest month in Dubai is March which lies just before the onset of summer.
What clothes to wear in Dubai in summer?
It would be best to focus on rayon and cotton clothes to save yourself from heat. Also, it's advised to wear pants, jeans, and t-shirts that look trendy in summer with light colors. They also go hand-in-hand with Dubai's modest culture.
Is Dubai cheaper in summer?
There are many options to save money when planning a summer trip to Dubai. The hotels drop their prices during summer since it is the off-season. Moreover, Dubai's Summer Surprises event offers great savings on shopping.
Is Dubai expensive to visit?
Dubai is not as expensive as many people think it is. There are plenty of affordable restaurants, hotels, and activities to partake in while visiting. In fact, by planning your trip during the summer months when prices drop, you can save even more!
What are some things to do in Dubai in summer?
Some popular activities to enjoy in Dubai in the summer include swimming, hitting the beach, sightseeing, shopping, and attending popular events such as the Dubai Summer Surprises. With so much to do and see in the city, you'll never find yourself bored!
It is one of the safest places to travel in the world. The rates of violent crimes are meager. The laws are stringent, which diminishes the possibility of any crime. Although, you should have a thorough understanding of the culture and norms before visiting there.
What can I see in Dubai in summer?
What is closed in Dubai in the summer?
Although most tourist attractions will welcome you during your summer trip to Dubai, certain places remain closed, like the Miracle Garden and Global Village.
What is the average temperature in Dubai?
The average temperature during the daytime is about 45°C in summer. It can also peak up to 50°C a day. The temperature in summer usually peaks during August.
What to do with kids in Dubai in the summer?
There are plenty of activities to do with kids in Dubai in summer. Some popular options include swimming, going to the beach, visiting the Dubai Safari Park, and exploring the city's many shopping malls. With so much to see and do in Dubai, your family will have a blast!
What adventure activities can I do in Dubai in Summer?
In summer, you can go for a desert safari, skiing on the artificial snow slopes at Ski Dubai, or partake in watersports at the numerous waterparks in the city.
What are the free things to do in Dubai in Summer?
Some free things to do in Dubai in summer include going to the beach and checking out the city's parks and gardens. The Bastakiya Quarter is a great place to stroll around and see some of the traditional architecture, while the Gold Souk is a must-see for anyone interested in shopping.