The Ultimate Guide to Getting Around Dubai | Dubai Public Transport, Must-Have Travel Apps in Dubai, Travel Tips & More
Table of Contents
Public transportation in Dubai is an expansive network allowing commuters like residents and non-residents to travel easily around Dubai. As Dubai is a haven for tourists, the availability of public transport at a reasonable rate is a blessing for pocket-friendly for them. The public transport modes in Dubai include buses, trams, abras, metros, monorails, and taxis. In fact, the Dubai metro is considered one of the world's most affordable and new-gen metros. The availability of various travel apps also helps people to navigate around easily with ease.
Airport Connectivity in Dubai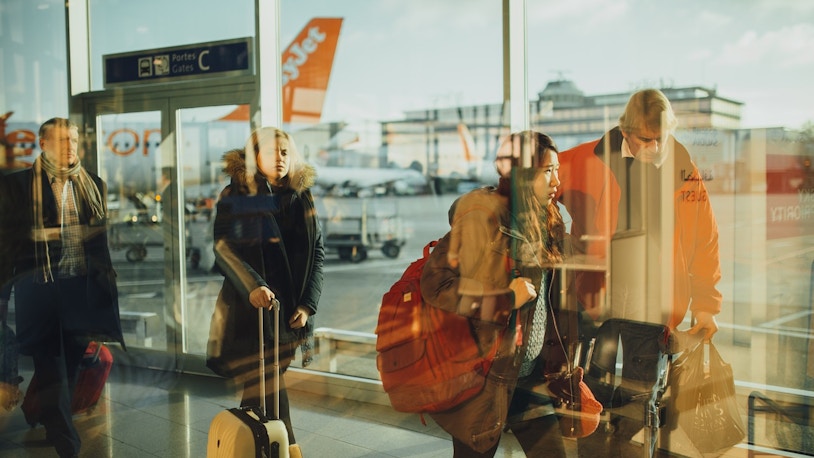 Metro: The Dubai International Airport (DBX) has two metro stations. The metro runs from DXB Terminals 1 and 3, operational at all times during the week, on the Red Line. The Red Line operates between 5 AM - midnight, Saturday to Wednesday; 5 AM -1 AM (the next day), and 10 AM - 1 AM (the next day) on Friday.
Bus: Buses depart and arrive from stands opposite terminals 1, 2, and 3. Make sure to buy a Nol card ahead of time as the driver won't take cash. There's also a shuttle bus service that connects Terminals 1 & 3 at any time of the week.
Taxi: You may either order a cab ahead of time (+971 (0) 4 208 0808), or hail a taxi on the street. Cream-colored Dubai taxis are identifiable by their distinctive hue whereas female drivers operate cars with a pink trim. There's an AED 25 flat fee from the airport with an additional charge of AED 1.96 per kilometer.
Driving in Dubai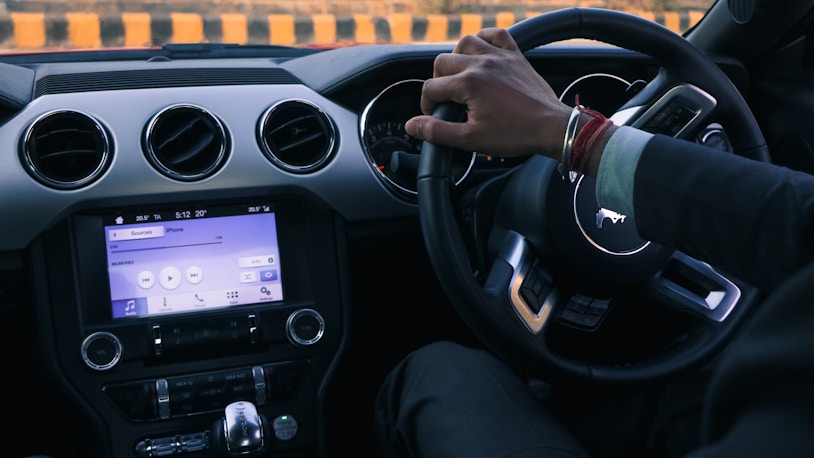 Know Before Driving in Dubai
If you are a non-resident on a tourist visa, you can drive in the UAE on an international driving license. You can also hire a car in Dubai if you are at least 21 years old and have a current valid international driving permit and credit card.
Road Rules In the United Arab Emirates and Dubai, you must drive on the right-hand side of the road. In Dubai, cars have a steering wheel on the left and they travel on the right-hand side of the road.
Speed Limit: The speed limit in Dubai, just like any other country in the world, comes down to the road's classification and size. While residential streets have a speed limit of 25-40km/h (15-25mph), motorists may travel at up to 100km/h (62mph) on certain highways.
Legal Driving age: To drive in the UAE, you must be at least 18 years old. To hire a car, you must be at least 21 years old.
Get Around Dubai With the Nol Card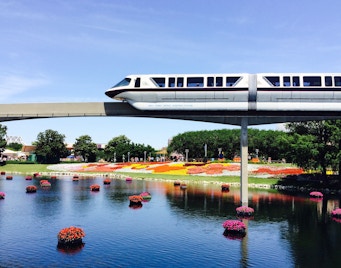 Red Nol Card
Cost: AED 2
Valid For: 90 Days or 10 Trips
Red Nol Card can be purchased at any ticket vending machine and allows one to pay the exact amount for the trip. Tourists traveling to Dubai prefer Red Nol cards for their travel, and the card can be easily availed for water taxis, metro, trams, and buses in Dubai.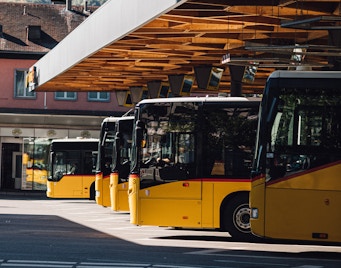 Personal Nol Card
Cost: AED 70
Valid For: 5 years
The Personal Nol Card is valid on all transport modes that are part of the Nol scheme in Dubai. It also includes public parks, more than 2000 shops across Dubai, and Etihad Museum. Students, senior citizens, or a person of determination can get special fares too. This card can be bought online as well as from metro stations and bus stops.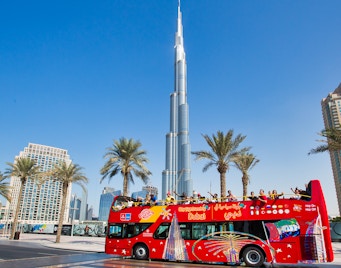 Gold Nol Card
Cost: AED 25
Valid For: 5 years
It works on the line of the silver card, with some additional benefits like giving access to gold cabins on metro and tram journeys. In case there are no gold class cabins with a particular mode of transport, one will be charged a regular fare.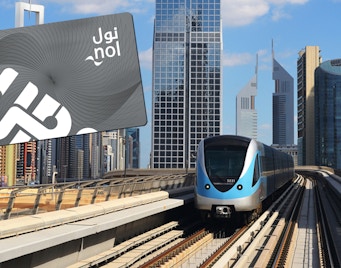 Silver Nol Card
Cost: AED 25
Valid For: 5 years
One does not register themselves if they choose to go for a Silver Nol card. The amount of travel is calculated, and it is automatically debited from the e-purse. The maximum journey time that one can take during a day is 180 minutes, and the travel is permitted on all the modes of transport. 
Must-Have Dubai Travel Apps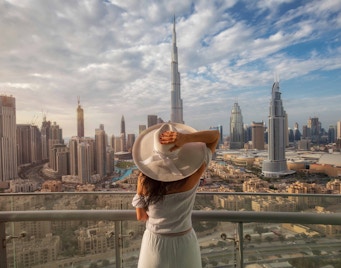 RTA
Good For: Public Transit Information
The award-winning application provides a list of services like driver and car owner, public transport, and business and corporate services. It assists travelers in planning the onboard routes and is a one-of-a-kind exploration app that works without a mobile internet connection or Wi-Fi. It helps people of determination to apply for a tourist parking permit. 
Careem
Good For: Hailing Cabs
The careem app has quickly become one of the most popular modes of transportation in Dubai. Offering both a taxi and car service, careem is a great way to get around the city. With a user-friendly interface and affordable rates, careem is the perfect choice for anyone looking for a convenient, affordable ride.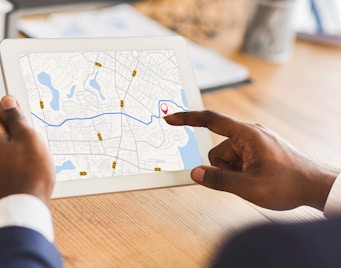 Wojhati Journey Planner
Good For: Planning Commutes
Maintained by Road Transport Authority, Dubai, the application uses real-time GPS to help travelers plan journeys using different transport means. It gives an idea of overall journey time, and trip cost after a person enters the present address and destination. The planner also includes a map of Dubai that makes it easy to navigate the city.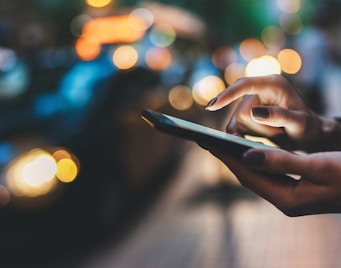 S'hail
Good For: Booking Taxis, Cabs & Rentals
One of the most loved apps of Dubai among travelers, it helps you to travel around the place with ease. This app can book a taxi, cabs, private rental vehicles, Dubai inter-city bus transport, and much more. It brings the details of all transportation services to one single platform. Besides, the real-time traffic updates on planning journeys are an added perk. Uber
Good For: Inter-City Commute & Ordering Food
When you talk about one app extensively used by travelers and locals worldwide, one single name comes to mind- Uber! One can even pre-book cabs and make bookings as ahead as 30 days before the start date. The app comes in handy for foreign tourists who have a prior experience with the app in their own nation.
Do's & Don'ts While Getting around Dubai
If you are an avid traveler and have traveled extensively, you might be used to the fact that every country has its own rules and regulations that must be complied with. As a tourist, it becomes your duty to respect the culture, laws, and rules of the country you are in.
Do's
Witness state-of-the-art buildings and skyscrapers like Burj Khalifa
Adventure sports like parasailing, bungee jumping, ziplining
Get the hang of different cuisines in one place
You can enjoy a desert safari and sandboarding like nowhere in the world.
Beach lovers can bask in the sun and go yachting too
Dubai is the shopping hub for people who love designer brands, eateries, and souks. 
Don'ts
Public kissing is an offense, and people have been arrested in the past for display of physical contact in public. 
Wearing inappropriate clothing is not allowed. Malls and religious places have a strict dress code that has to be followed.
Eating, drinking, and smoking in public are not allowed during the daytime during the holy month of Ramadan.
Do not take pictures of a stranger without permission. 
Making vulgar comments, flaunting homosexuality, or greeting someone with the left hand is not appreciated.  
Frequently Asked Questions About Getting Dubai
What is the best way to get around Dubai?
Dubai has ample options for transportation, which include buses, cabs and taxis, the metro, and others. If you are a budget traveler, getting around Dubai is convenient using a public mode of transport. Otherwise, you can hire a taxi or cab for more hassle-free travel.
What are the various public modes of transport available for getting around in Dubai?
Buses, trams, abras, metros, taxis, and cabs are some public modes of transport that helps one get around in Dubai.
Is Dubai public transport affordable?
Yes, the Dubai public transport is very affordable, and one of the reasons to commute easily in the city for the budget travelers.
Is Dubai public transport safe?
Yes, Dubai public transport is very safe for travelers. Many public means of transport like trams have dedicated police too.
Is Dubai public transport safe for women and children?
Dubai public transport has special services like dedicated compartments set aside for the safety of women and children.
Are taxis affordable in Dubai?
The taxi service in Dubai is the most affordable and easy way of moving from one place to another. You can find a taxi service from anywhere in Dubai.
Is travelling by metro cheap in Dubai?
Yes, the metro travel in Dubai comes at a very pocket-friendly rate. Some of the cards for metro travel are specially curated for the use of occasional visitors or tourists.
Which Nol card is best for tourists visiting Dubai?
Red Nol card is preferred by the tourists traveling to Dubai as the card deducts the exact amount for the trip taken.
Where can I get a Nol card from?
You can purchase a Nol card from various public transport spots, physical counters, as well as on online mode.
Is there connectivity to the airport by Dubai public transport?
Yes, there is a 24 x 7 connectivity of bus to the airport, along with the availability of taxis and cabs.
Is there any dress code for getting around in Dubai?
While there is no specific dress code for transport, one is expected to dress modestly, respecting the local culture and people.

Dress Code in Dubai >
Abras have been reminiscent of the traditional local culture of Dubai and are still operational in different forms.
What are a few must-have travel apps in Dubai?
You must have S'hail, Uber, and RTA apps downloaded on your phone that can help you navigate the city with ease.