Experience the Thrill Of Renting A Supercar In Dubai
Contents
Why Rent Supercars in Dubai?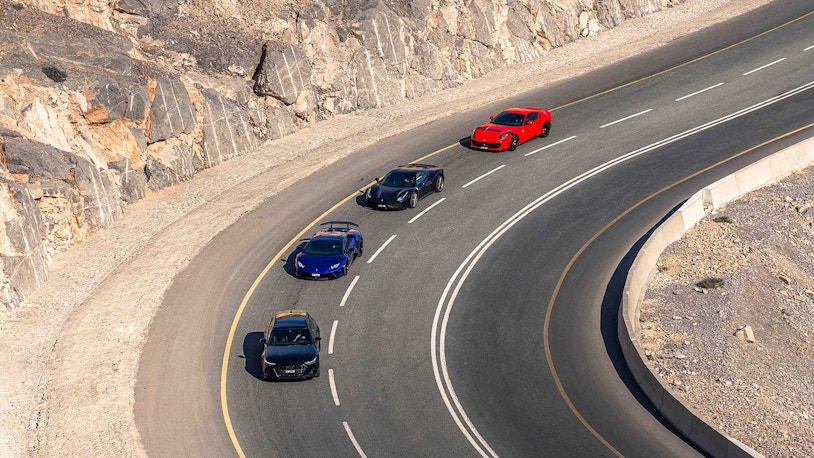 Luxury and Exclusivity: Dubai's opulent reputation makes driving a supercar a symbol of luxury and exclusivity, offering an elite experience.
Iconic Landmarks: Explore world-famous sites like the Burj Khalifa and Palm Jumeirah in style, creating unforgettable memories with supercar rentals.
Breathtaking Scenery: Dubai's landscapes, from Jebel Jais Mountains to expansive deserts, provide breathtaking settings for your supercar adventure, enhancing your journey.
Thrilling Power: Supercars are synonymous with exceptional power. Feel the rush as you accelerate on Dubai's sleek roads.
Once-in-a-Lifetime Opportunity: Driving a Lamborghini or Ferrari is a lifelong aspiration for many, and Dubai Supercar Rental brings that dream to life.
Professional Drivers: Choose a chauffeur-driven tour for a stress-free experience, guided by expert drivers who prioritize your safety and enjoyment.
Flexible Exploration: Discover Dubai with a variety of tour options, accommodating any schedule, from city tours to desert and mountain adventures.
Seamless Transfers: All packages include convenient hotel transfers, ensuring a hassle-free experience from start to finish.
How to Prepare for Your Dubai Supercar Rental
To plan your comprehensive supercar rental experience, visit our Know Before You Go page for detailed insights and important information.
Timings
Location
Tips for Riders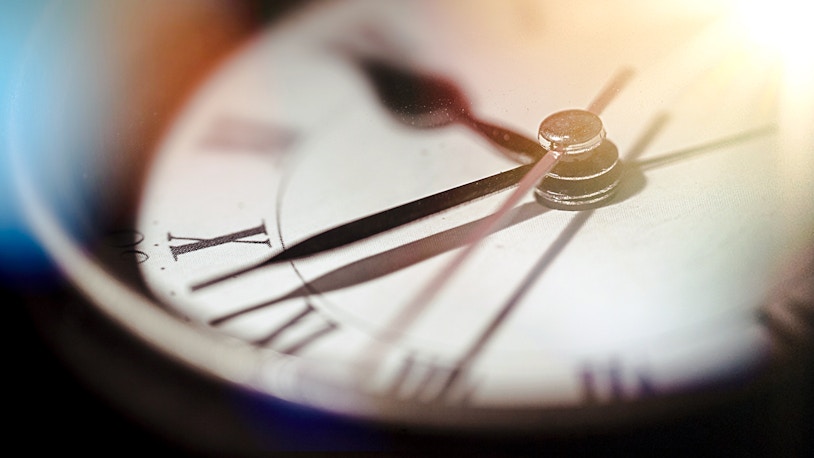 Passenger Experience (Weekdays): 10 AM to 12 PM & 2 PM to 4 PM.
Rapid Experience (Weekdays): 9:30 AM to 11:30 AM & 2 PM to 4 PM.
Desert Experience (Mon, Wed, Fri): 9:30 AM to 1:30 PM.
Mountains Experience (Tue, Thu): 10 AM to 4:30 PM.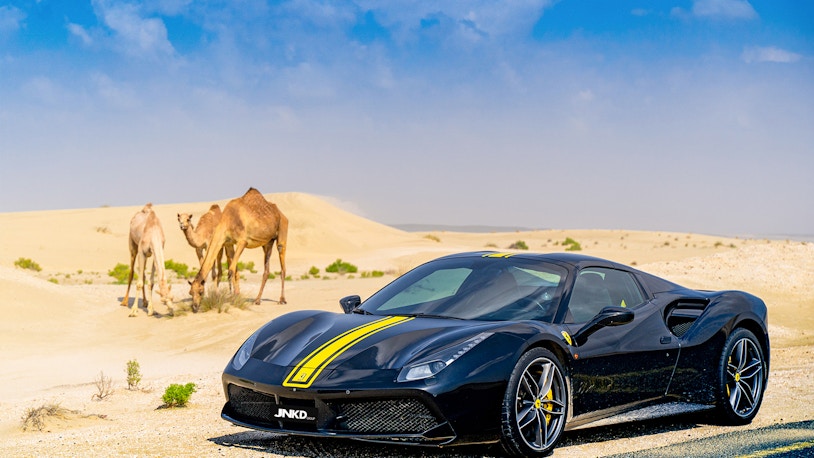 Passenger Experience: Explore cityscapes and iconic landmarks.
Rapid Experience: Tour scenic city routes with iconic landmarks.
Desert Experience: Conquer challenging desert roads.
Mountains Experience: Thrilling ride up Jebel Jais Mountain, known for breathtaking vistas.
Book in Advance: Secure your supercar and tour early, especially during peak tourist seasons.
Check License Requirements: Confirm your valid driver's license. Some nationalities can use their home country's license, but check specific requirements.
Premium Insurance Upgrade: For ages 21-24, the Premium Insurance Upgrade is mandatory, providing comprehensive coverage during your tour.
Dress Comfortably: Adapt to Dubai's varying weather by dressing comfortably. Opt for closed-toe shoes for driving and consider sunglasses, especially on sunny days.
Capture Memories: Bring your camera or smartphone to snap photos at picturesque spots along your journey.
Follow Safety Instructions: Prioritize safety by closely following instructions and adhering to speed limits and road regulations.
Arrive Early: Be punctual by arriving at least 10-15 minutes before your scheduled pickup time.
Featured Highlights About Dubai Supercars
To delve into detailed information about our supercars, take a look at our All Supercars page.
Lamborghini
Ferrari
Audi
Porsche
McLaren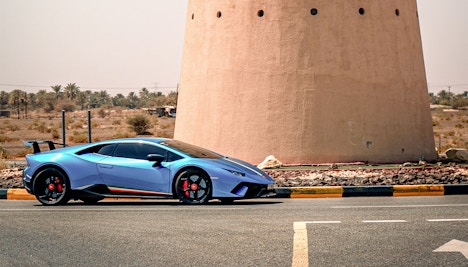 Lamborghini Performante
Experience the raw power of the V10 engine that propels you from 0 to 100 kmph in a jaw-dropping 2.9 seconds.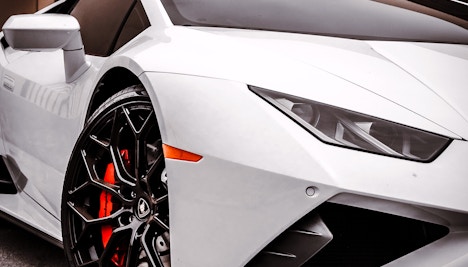 Lamborghini Evo Coupe
Sleek, agile, and boasting incredible acceleration, this car is the epitome of supercar excellence.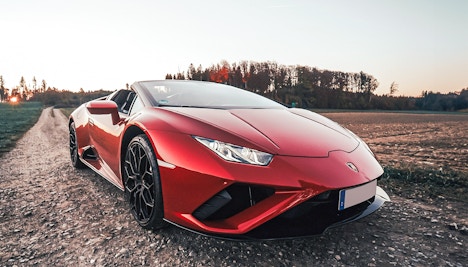 Lamborghini Evo Spyder
With its convertible top and thrilling speed, the Lamborghini Evo Spyder offers the perfect blend of style and performance.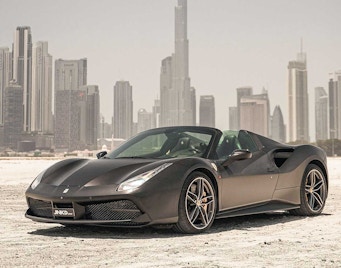 Ferrari 488 Spider:
Feel the wind in your hair as you unleash the potent V8 engine of this convertible beauty.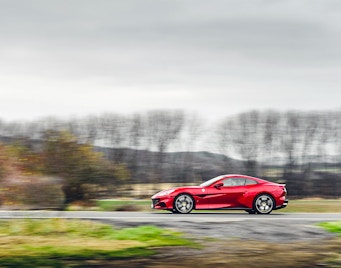 Ferrari Portofino
This Ferrari's combination of style, power, and precision driving make it an Italian masterpiece.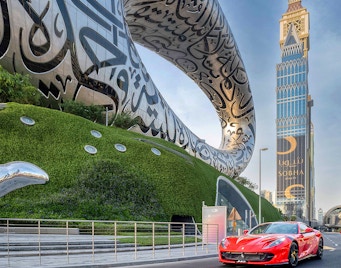 Ferrari 812 Superfast
The name says it all - experience breathtaking speed and unmatched luxury in the Ferrari 812 Superfast.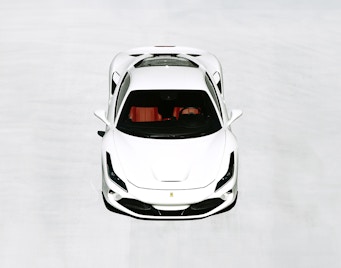 Ferrari F8 Coupe
The Ferrari F8 Coupe embodies the perfect harmony of power and elegance, delivering an unforgettable driving experience.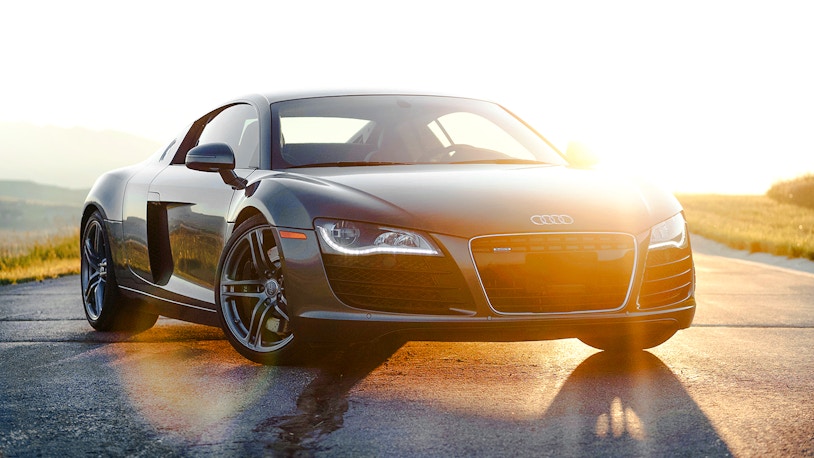 Audi R8 Spyder
Audi's engineering prowess shines in this sleek supercar, delivering a thrilling driving experience with an open-top twist.
Porsche 911 Turbo
Porsche's iconic 911 Turbo is the fastest among the fleet going 0-100 in just 2.7 seconds offering a symphony of power and precision, making it a true driver's car.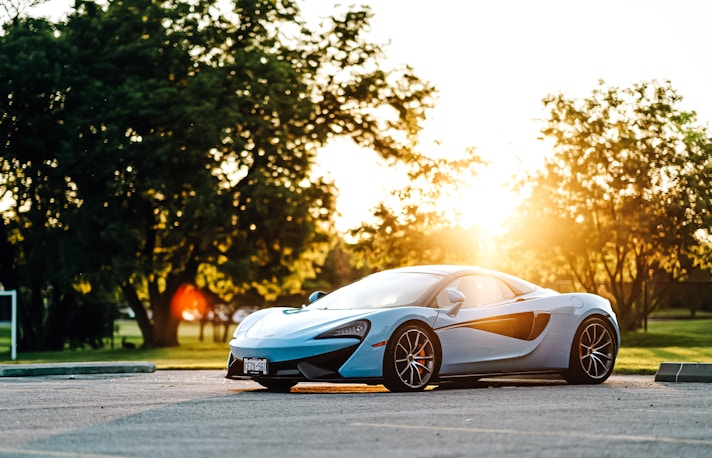 McLaren 570s
Under the hood of the McLaren 570s is a 3.8L Twin Turbo V8 that's bound to turn heads.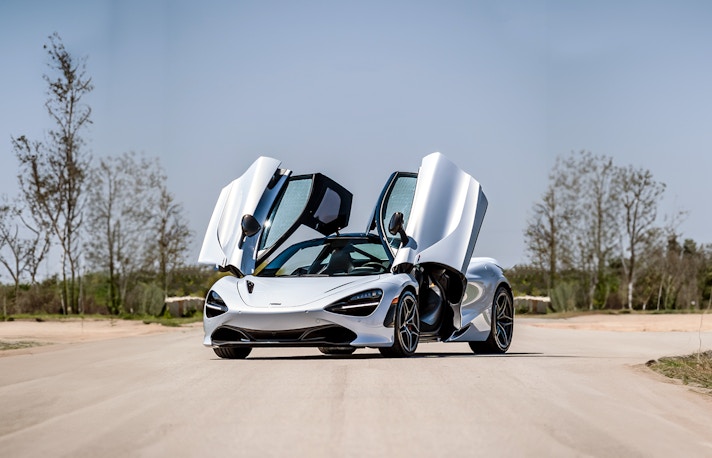 McLaren 720s
The McLaren 720s is the epitome of power. It produces the highest 711 bhp @ 7500 rpm paired with a 7-speed SSG; this car is truly a piece of art.
Frequently Asked Questions About Dubai Supercar Rental
Is Dubai supercar rental worth it?
Absolutely! Dubai supercar rental offers you the chance to step into the driver's seat of some of the world's most iconic supercars. Imagine the thrill of commanding a Lamborghini or Ferrari through the stunning landscapes of Dubai. It's not just a tour; it's an adventure, a luxury experience, and a front-row seat to Dubai's most famous landmarks.
Can I participate in a self-driven Dubai supercar rental tour without an international driving license?
Visitors from select countries do not require an international driving license for the Dubai supercar rental. Check our linked list for specific country exemptions. However, ensure you possess a valid driver's license from your home country.
How do I book a Dubai supercar rental tour?
Booking is easy! Visit our website and book online. Choose your preferred tour option, car set and select your date and time, provide the necessary details, and finalize your booking.
Can I cancel or modify my Dubai supercar rental booking?
Yes, we offer a flexible cancellation policy. Check our terms and conditions for specific details on cancellations and modifications.
What should I wear during the Dubai supercar tour?
While you rent supercars in Dubai, you should dress comfortably and appropriately for the weather. Closed-toe shoes are recommended for driving. Sunglasses are advisable for added comfort during sunny days.
Is round-trip transfer included in the Dubai supercar rental tour?
Yes, round-trip transfers are included in all the tours to ensure your convenience. Enjoy a hassle-free experience from your hotel to the starting point of your supercar tour.
Can I take photos during the tour?
Absolutely! You are encouraged to capture your supercar adventure. There will be stops at picturesque spots, allowing you to take stunning photos to commemorate your journey.
How do I contact the Dubai supercar rental support team during the tour?
The Dubai supercar rental support team follows the supercars in a 4x4 vehicle throughout the tour. Their contact information is mentioned in your booking confirmation.
What types of Dubai supercars are available for the tours?
A diverse fleet of high-performance supercars is on offer through Dubai supercar rental, including renowned brands like Ferrari, Lamborghini, and more. Specific car models may vary based on availability and tour package.
Can I bring passengers with me during the self-driven tour?
Yes, all the self-driven Dubai supercar rentals allow one passenger to join you on this exciting journey.