All You Need to Know Before You Rent Supercars in Dubai
Contents
Dubai Supercar Rental | Visitor Information at a Glance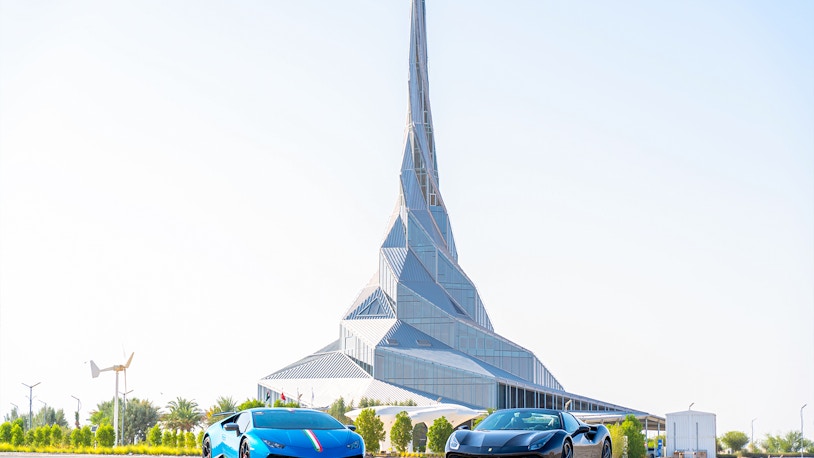 Where can I Rent Supercars in Dubai?
Warehouse 8, The Kanoo Compound, Umm Suqeim - 3 St - Al Quoz, Dubai. Get Directions.

What are the timings for the Dubai Supercar Rental?
Timings and days differ with every experience. The shorter city experiences are available on all weekdays in morning and afternoon slots, while the desert experience is available from 9:30 AM to 1:30 PM on Mondays, Wednesdays, and Fridays. The mountains experience is available on Tuesdays and Thursdays from 10 AM.

How many Dubai Supercar options can you choose from?
There are 11 different Supercars to choose from. You get options like Lamborghini, Ferrari, Audi R8, Porsche 911 Turbo, and McLaren.

How many rental options do you have?
You can choose from 4 significant Dubai Supercar Tours which consist of 1 chauffeur-driven and 3 self-drive experiences.
Location for Renting Supercars in Dubai
JNKD Supercar Events LLC
Address: Warehouse 8, The Kanoo Compound, Umm Suqeim - 3 St - Al Quoz, Dubai
Nearby: Mall of the Emirates
What to Know Before Booking your Supercar Rental Experience in Dubai
Hotel Transfers
Driver's License Requirements
Age & Safety
Dress Code
Premium Insurance Upgrade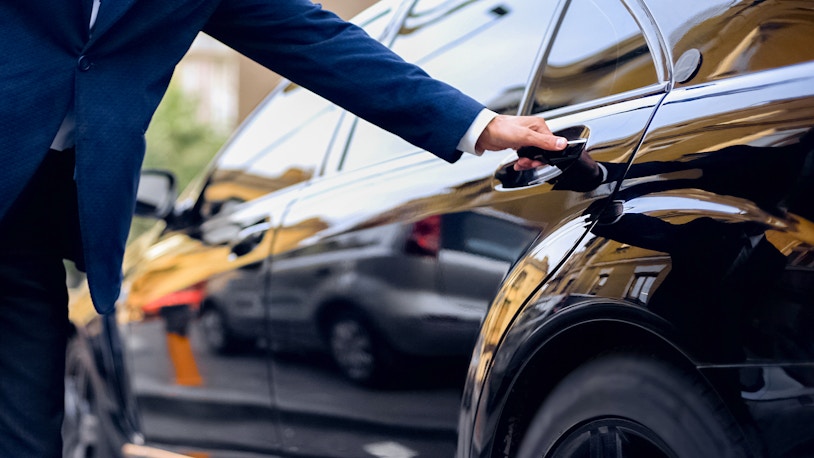 All the experiences include hassle-free hotel pick-ups and drop-offs within Dubai. 
Simply provide your hotel's name and address at the time of booking. 
For hotels outside the pickup zone, you will be directed to the nearest pickup location. 
On the day of your tour, arrive 10-15 minutes early at the pick-up spot in your hotel.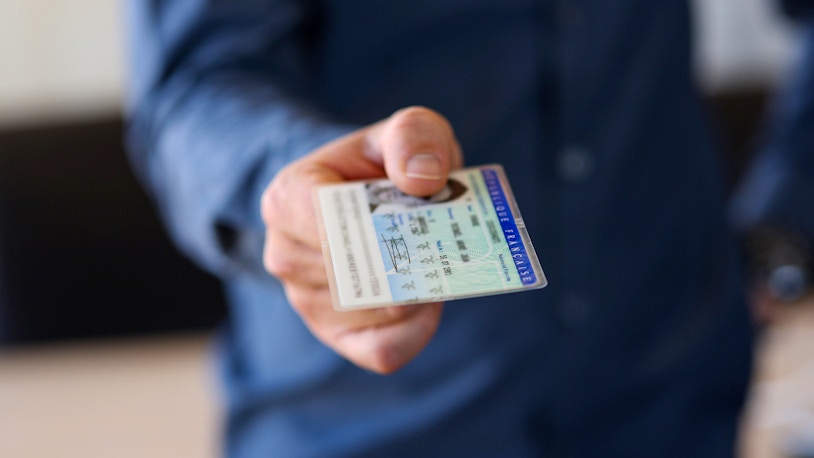 To join the legendary supercar tours, you must have a valid driver's license. However, if you're from an exempted country in our list, an international driving license isn't obligatory. Please check our linked list for specific information.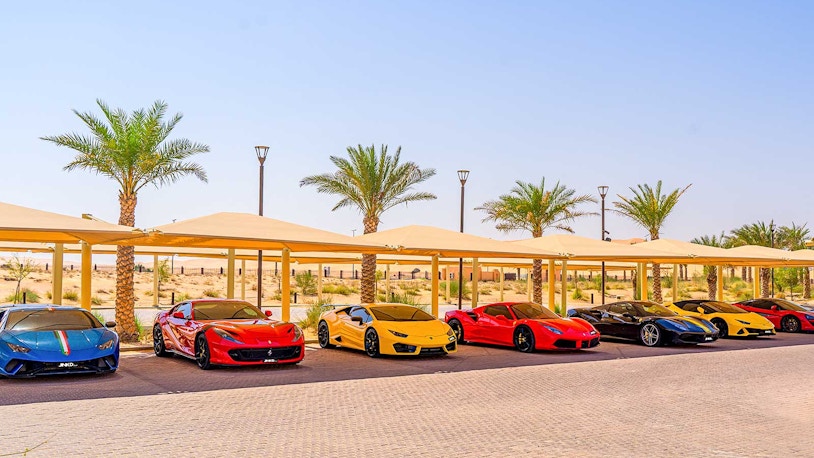 Age Requirement: Participants must be a minimum of 21 years old to take part in the self-driven supercar tours and at least 10 years old to participate in the chauffeur-driven supercar experience.
Safety First: Your safety is the top priority. The experienced team will provide you with thorough safety instructions to ensure a secure driving experience.
Responsible Driving: While enjoying the exhilaration of driving a supercar, we stress the importance of responsible driving by adhering to speed limits and all road regulations. Your safety and enjoyment are our primary concerns.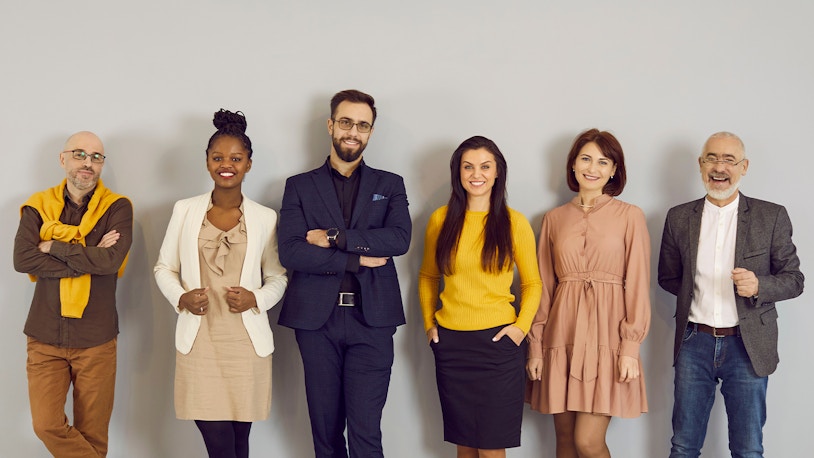 Weather-Appropriate Dress: Ensure that your attire matches the weather conditions. If it's a hot day, lightweight and breathable clothing is ideal, while cooler days may require layers. This ensures you're comfortable throughout your supercar adventure.
Closed-Toe Footwear: Closed-toe shoes, like sneakers or driving shoes, are recommended for better pedal control and grip. They provide the necessary support for precise driving maneuvers, enhancing your overall experience.
Sun Protection with Sunglasses: Dubai is known for its sunny days. Sunglasses not only shield your eyes from the bright sun but also reduce glare, ensuring clear vision while driving. It's a small addition that significantly contributes to your driving comfort and safety.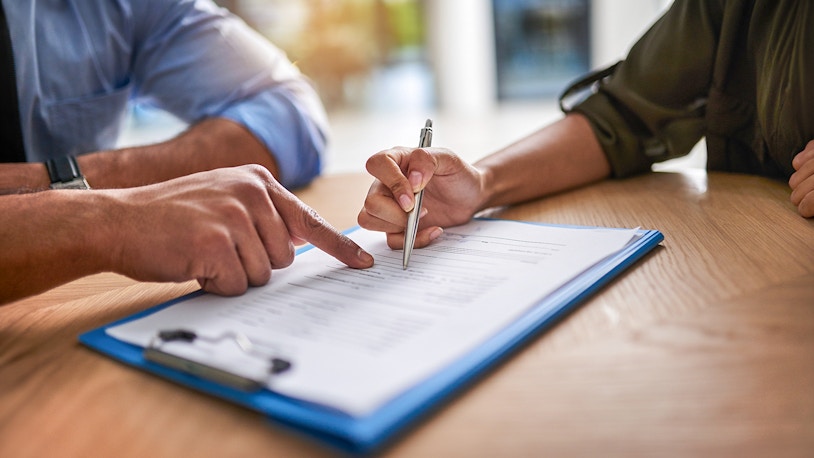 Premium Insurance Upgrade is a must for participants between 21 and 24 years old, priced at AED 735. 
This upgrade offers extensive coverage, guaranteeing peace of mind throughout your supercar journey. 
It acts as an added layer of protection, covering various aspects to ensure you have a safe and secure experience. 
This is especially important for younger drivers, providing them with comprehensive support and confidence as they push the pedal during their supercar adventure in Dubai.
Frequently Asked Questions About Dubai Supercar Rentals
How can I rent a Supercar in Dubai?
You can book your preferred supercar tour online. Booking is quite easy with the following steps:
- Choose your tour type: self-drive or chauffeur-driven.
- Select your desired date from the available calendar.
- Pick a supercar set.
- Provide your guest details, including your hotel's name and location.
- Choose your supercar from the available options based on your selected set.
- Make your payment, and you're all set for an unforgettable experience!
Can I participate in a self-driven tour without an international driving license?
Travelers from certain nations don't need an international driving permit for Dubai Supercar Rental. For precise details on country exemptions, consult our provided list. Nevertheless, it's essential to have a valid driver's license from your home country.
How much does it cost to rent a supercar in Dubai?
The rates for premium vehicles like Lamborghini and Ferrari are among the most competitive on the internet. Chauffeur-driven experiences begin at AED 2,500, while self-drive options start from AED 3,500. The prices depend on factors such as location, duration, and the specific car you select.
Are round-trip transfers part of the Dubai Supercar Rental package?
Certainly, the packages are designed for your convenience. Round-trip transfers are provided in all the experiences. You can relax and enjoy the journey from your hotel to the supercar tour starting point and back to the hotel after the tour without any worries.
What kinds of supercars can I choose from for the tours?
A varied collection of high-performance supercars for Dubai Supercar Rental, featuring prestigious brands like Ferrari, Lamborghini, and more are on offer. Please note that the availability of specific car models may vary depending on the tour package and current inventory.
Do I have the option to cancel or make changes to my Dubai Supercar Rental reservation?
Absolutely, we provide a flexible cancellation policy to accommodate your needs. For detailed information regarding cancellations and modifications, please refer to our terms and conditions.
How long is the rental period for my supercar tour in Dubai?
The rental duration varies based on the type of ticket you select. The chauffeur-driven and self-drive city tour options span over 2 hours, while the desert adventure extends to 4 hours, and the mountain exploration offers an extensive 6.5-hour experience.
What attire is suitable for the Dubai Supercar Tour?
It's important to dress comfortably, taking the weather into account. We recommend wearing closed-toe shoes to enhance your driving experience. Don't forget to bring sunglasses, especially on sunny days, to ensure a more comfortable journey.
Can I take photos during the tour?
Certainly! Feel free to document your supercar adventure with a plethora of photographs. The tours include stops at scenic locations, providing perfect opportunities for you to capture breathtaking images and create lasting memories of your experience.
How can I get in touch with the support team during the Supercar Tour?
Rest assured, the dedicated support team will be readily available to assist you during your journey. You'll find the contact details conveniently provided in your booking confirmation.