A Guide to Visiting Dubai in April | Attractions, Malls & More
Contents
Dubai is a fascinating seaside metropolis rich in culture, opulence, and history, unlike any other experience. Dubai has the most magnificent buildings, malls, nightlife, and an atmosphere overflowing with fervent energy and excitement. Every month in Dubai is different in its own right, and we're here to shine a light on some of the finest things to do in Dubai in April.
Is April a Good Time to Visit Dubai?
If you're thinking of going to the Middle East, April is a wonderful month to visit. The weather isn't especially harsh or hot. And since it's in the tropics, the city has a tropical climate. As a result, the days in April are warm without being uncomfortably hot or cold at any time. Dubai sees fewer tourists during April and it's as good a month as any for you to explore the great outdoors.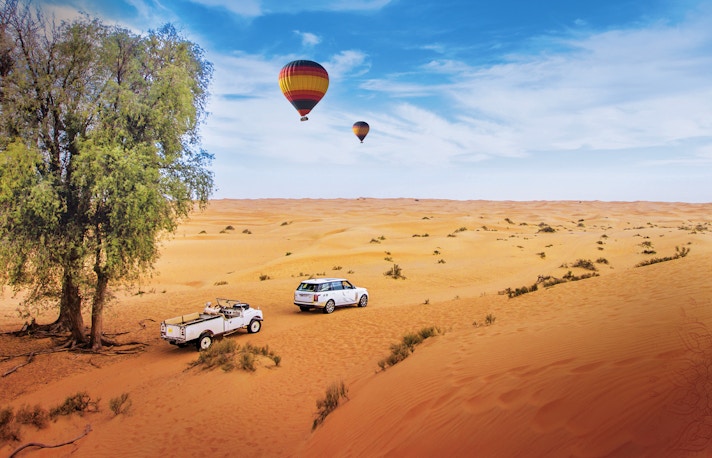 Why You Should Visit 
Perfect weather for outdoor activities
Ideal water temperature for swimming and vacant beaches
Fewer crowds at most attractions
Cheap hotel rates and shopping discounts through the city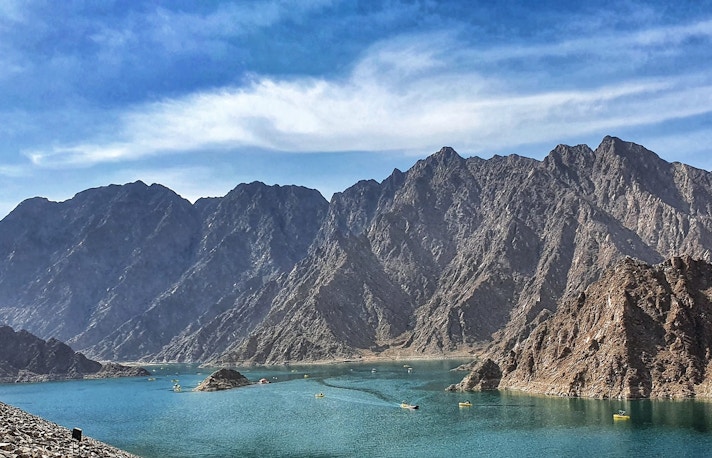 What to Look Out For
Sometimes it rains for three days in a row and other times, only one day at a time. It's a good idea to bring an umbrella with you.
April is prone to sandstorms.
It is advisable to drink water regularly when you are in Dubai to prevent dehydration
Overview of Weather in Dubai in April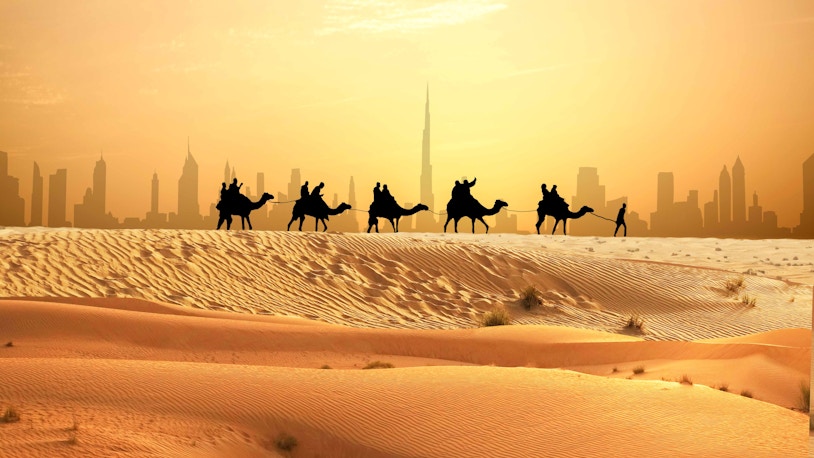 The weather in Dubai in April is very hot and dry. The average high temperature is around 100° Fahrenheit, and the average low temperature is around 75° Fahrenheit.
Average temperature:  High- 33°C | Low- 21°C
Average rainfall: 10 mm 
Daily wind speed: 8.5 miles per hour
Temperature of the Sea: 24°C to 30°C
Best Time to Visit Dubai
Best Things to do in Dubai in April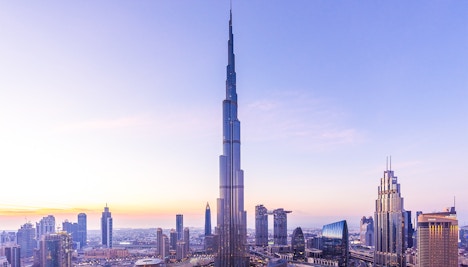 1. Burj Khalifa
City Landmark | World's Tallest Building
The Burj Khalifa is the perfect destination to explore Dubai's extravagant landscape. The Burj Khalifa is home to the world's longest outdoor escalator and is surrounded by the vast Dubai Fountain. The 122nd-floor observation deck in Dubai is the highest point in Dubai with an eye-opening perspective of the city.
from AED 154.50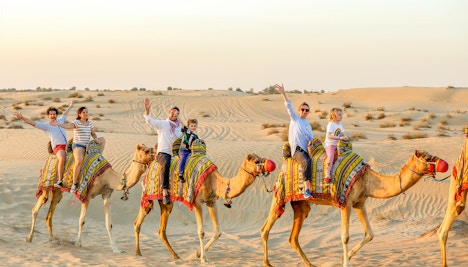 2. Desert Safari
Adventure Activities | Traditional Activity
The Dubai Desert Safari is an experience that should not be missed when visiting Dubai. The safari takes you through the vast desert landscape where you can enjoy the company of camels, sandboarding, and a traditional dinner under the stars. The is a must-visit experience in Dubai that dives deep into the city's traditional roots.

from AED 70
3. Dhow Cruise
Sightseeing | Dinner Cruise
The Dhow Cruise is a popular tourist activity in Dubai. It offers a unique perspective of the city skyline and a chance to see the traditional dhows sailing along the creek. if you're looking for something more luxurious and want to experience sailing on a traditional dhow, then the cruise is definitely worth it for you.
from AED 64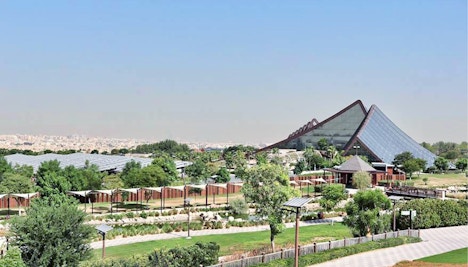 4. Dubai Safari Park
Zoo | Learning Experience
If you love animals, then Dubai Safari Park is the place to be. This park is home to more than 900 animals and many endangered species of animals. The park is the perfect choice if you want to educate and entertain your kids at the same time. Moreover, there are a number of fun activities inside the park that can be enjoyed by adults as well.
from AED 50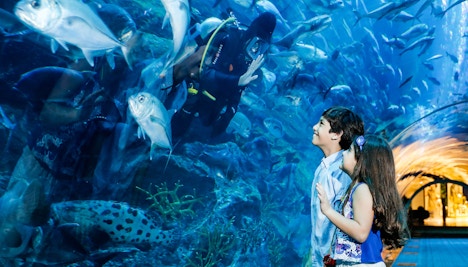 5. Dubai Aquarium
Aquarium | Learning Experience
With more than 110,000 animals, Dubai Aquarium and the Underwater zoo is one of the largest aquariums in the Middle East. You can view more than 30,000 marine animals from more than 400 different species, including the formidable whale shark. Avoid the heat of the streets and spend a day with your family at this amazing aquarium.
from AED 135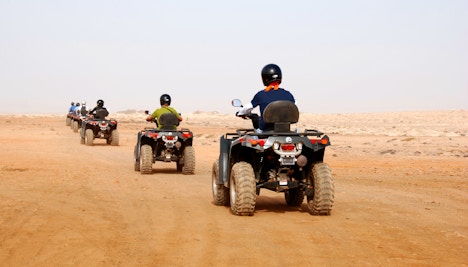 6. Ski Dubai
Adventure | Skiing
The optimal time to ski in Dubai is from mid-April to mid-May. Summer skiing in Dubai is an excellent choice as the weather is typically hot and humid outside, and cold indoors comes like a blessing. Ski Dubai offers a plethora of skiing and snow activities for you. Get involved in the snow sports for an adrenaline rush, or spend some leisure time interacting with endearing little penguins.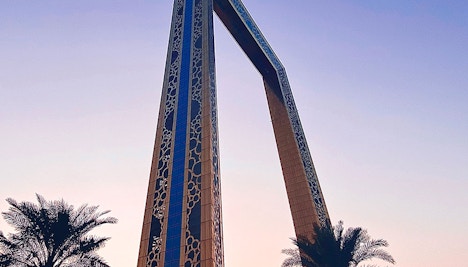 7. Dubai Frame
City Landmark
Dubai Frame is a 150 meter high, 93-meter wide tower that offers visitors an amazing view of Dubai. The frame is made up of two towers that are connected by a bridge. It is the perfect place to take photos and enjoy the incredible views of Dubai's skyline. It is an interesting attraction and worth checking out if you have the time.
from AED 50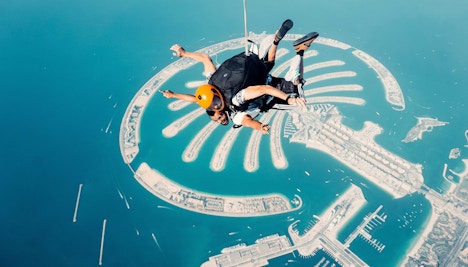 8. Skydiving
Adventure | Skydiving
Skydiving is the ultimate way to soak in the beauty of Dubai while enjoying the most thrilling adventure that Dubai is famous for. The bird's eye view of Dubai's Desert, Mountains, and Sky is something you do not want to miss! Moreover, April's pleasant weather makes it just the perfect experience for you.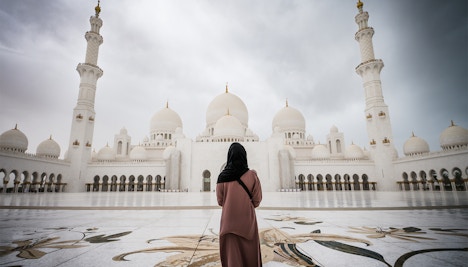 9. Day Trip to Abu Dhabi
Nearby | Day Trip
A day trip from Dubai to Abu Dhabi is a great way to explore two of the most iconic cities in the United Arab Emirates. Abu Dhabi, the capital of the UAE, is home to beautiful mosques, delicious restaurants, and vibrant nightlife. Dubai is known for its luxurious hotels and shopping malls, and its beautifully impressive skyline.
10. Walk on the Marina Bay
City Walk | Tourist Hotspot
Marina Bay is one of the most popular tourist destinations in Dubai. It's a beautiful waterfront promenade that stretches for over two kilometers. Marina Bay is a great place to take a walk, enjoy the views, and have a picnic. There are also many restaurants and cafes located along the promenade where you can dine to the sound of lapping water.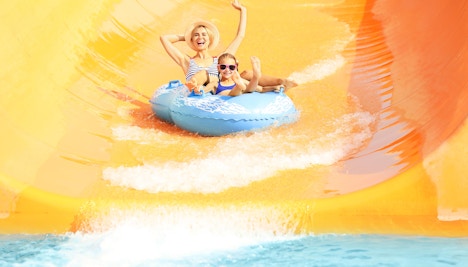 11. Wild Wadi Waterpark
Waterpark
From thrilling rides to family-friendly attractions, there is something for everyone at Wild Wadi Waterpark. Plus, the park is located right on the beach, so guests can enjoy stunning views of the Arabian Gulf while they frolic at the enthralling rides and slides. Since opening its gates in 1999, the park has been a fan favorite for locals and tourists alike.
from AED 259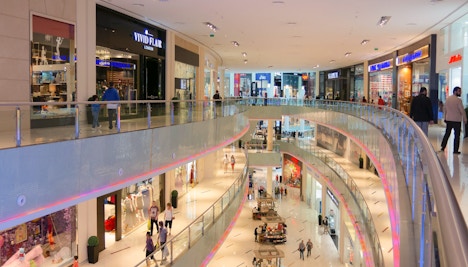 12. Visit Dubai Mall
Mall | Shopping | Tourist Hotspot
There are a number of reasons to visit the Dubai Mall. It is the world's largest shopping mall, with over 1,200 stores and 160 restaurants. It also has an ice rink, a movie theater, and a theme park. What's more? The Dubai Fountain, one of the world's largest dancing fountains, is right outside this sprawling mall.
Events in Dubai in April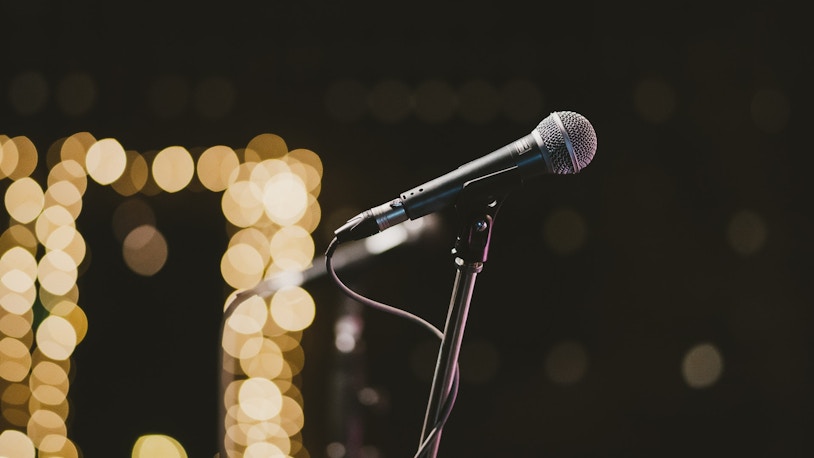 Whitney: The Ultimate Tribute to a Legend
Venue: Theatre by OE2
Date: 1 - 2 April 2022
Whitney Houston was an American singer, actress, and producer. She was one of the best-selling music artists of all time, selling over 200 million records worldwide. She was also the most awarded female artist of all time, with 203 awards. Witness the best of Marcia Lynette's abilities as she pays tribute to the legendary singer with three exhilarating concerts at the Theatre by QE2.
Know Before You Visit Dubai in April
Travel Essentials
What to Wear
What to Pack
Transport
Stay
Food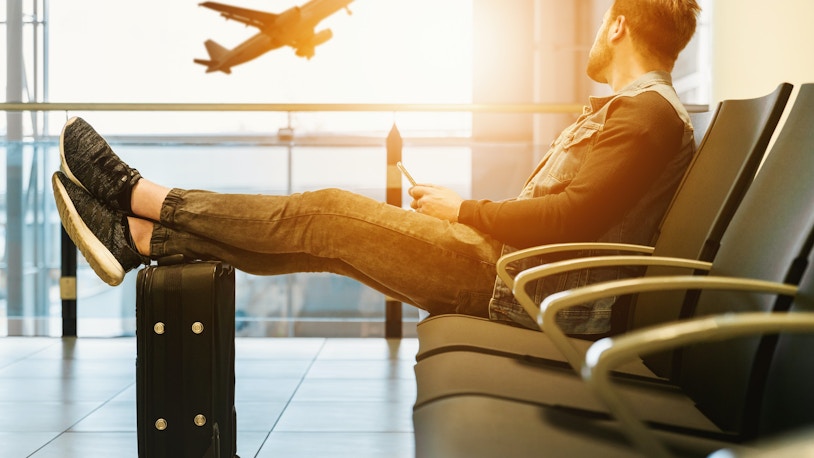 Time Zone: GMT +4
Currency: Arab Emirate Dirham (AED)
Country code: +971
Emergency numbers: 999 (Police), 998 (Ambulance), 997 (Fire Department)
Travel Guide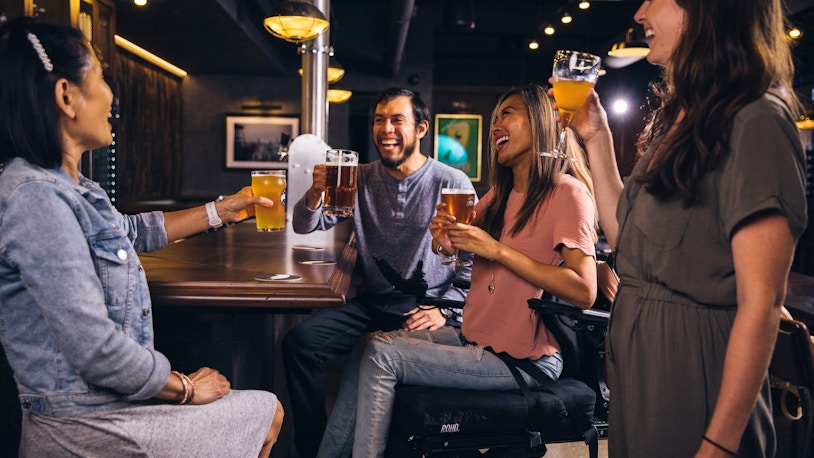 What to Wear in Dubai in April
While temperatures in April can reach as high as 32 degrees Celsius, the evenings can be quite cool so it is important to pack light clothing that can be layered.
During the day, shorts and skirts paired with tank tops or T-shirts are ideal, while lightweight pants and long-sleeved shirts should be worn at night.
It is also important to bring comfortable shoes as there is a lot of walking to be done.
Sunscreen and a hat are also essential items to pack for Dubai in April.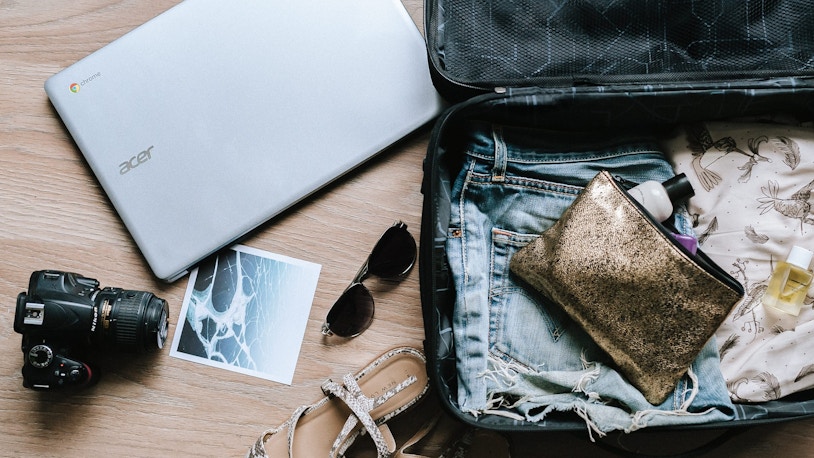 What to Pack in Dubai in April
Power Adapter: A type G plug
Power bank to make sure your phone can be charged even when you're outdoors.
Clothes: Trousers, Cardigans, Scarves, Long frocks, Jackets. You might have to wear layers during the night in April.
Since April can experience light showers, do pack an umbrella with you.
Walking sandals, pretty heels, and comfortable shoes.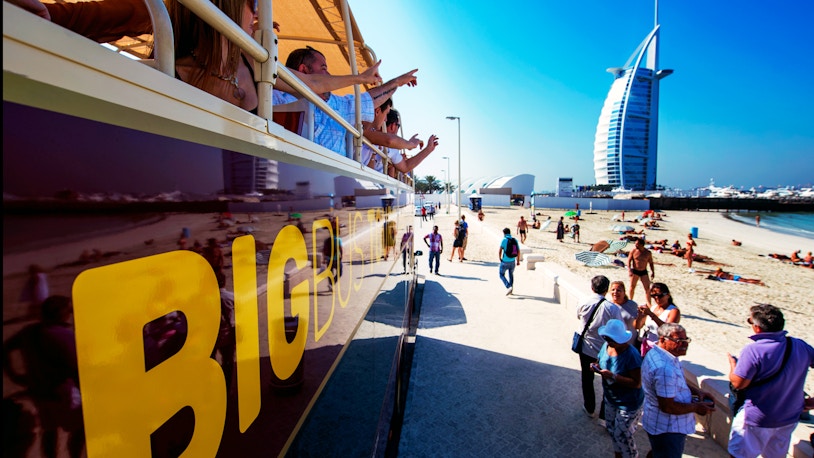 Getting Around Dubai in April
Buses: Dubai's comprehensive bus system connects all of the city's major tourist destinations and landmarks. Buses depart every 15-20 minutes at a starting fare of AED 2. Major bus stations.
Metro: The Metro is one of the most convenient ways to get around Dubai. The metro network consists of two lines; Red and Green, both of which originate at Dubai Airport and terminate at Ibn Battuta Mall. Metro timetables.
Taxi: Taxis are indeed a cheap mode of transportation in Dubai. You'll always find an extensive line outside retail malls and other popular attractions. The fare rises at AED 1.60 per kilometer and starts at a minimum of AED 3.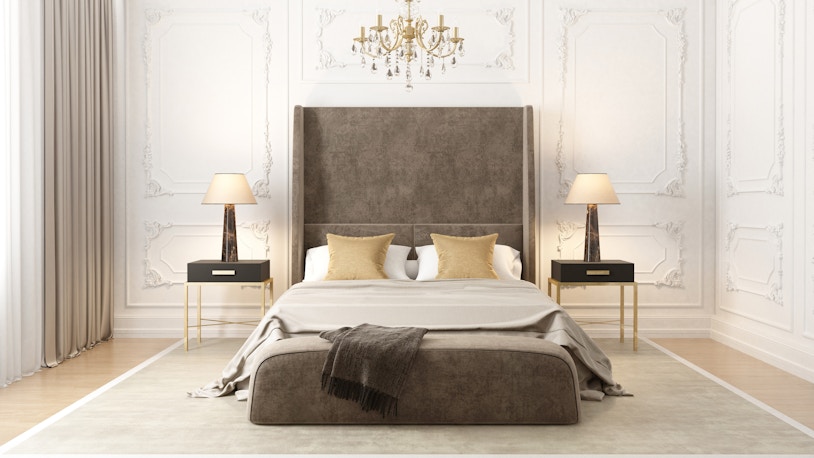 Where to Stay in Dubai in April
A vibrant city like Dubai offers places to stay in different ranges. If you're out for a luxury vacation or are traveling on a budget, here are some of the best places for you to stay.
Budget Hotels:  Orchid Vue Hotel, Coral Dubai Deira Hotel, Villa Rotana
Mid Range Hotels: Orient Guest House, Arabian Courtyard Hotel & Spa, Novotel, XVA
Luxury hotels: Ritz Carlton Dubai, Nikki Beach Resort & Spa, Sheraton Dubai Creek, One & Only The Palm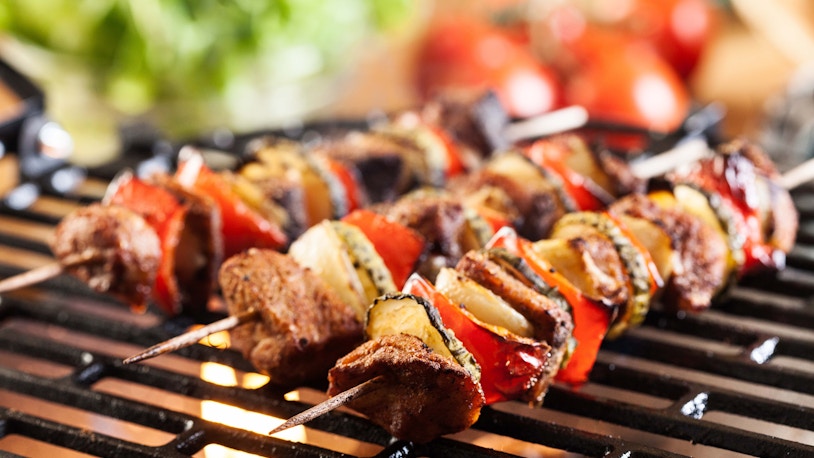 What to eat in Dubai in April
Dubai is well-known for its luxurious hotels and resorts, but it's also home to some of the best food in the world. Whether you're looking for international cuisine or traditional Emirati food, Dubai has something to offer everyone.
Manousheh: This local pizza in Dubai is a must. Made up of fresh dough, it has exotic toppings like zaatar herbs, olive oil, and cheese.
Chelo Kebab: Head out to try Chelo kebab. It is one of the most mouth-watering Arabian dishes and is exceptionally delicious.
Mandi: This may look like ordinary meat and rice, but the spices will impress your tastebuds.
Kellaj: The Kellaj is a traditional Emirati dish that is made of mashed chickpeas. This cheesy delight is a must-try for all.

 
Explore Dubai Through The Year
All Your Questions About Visiting Dubai in April Answered
Is April a good time to visit Dubai?
April is generally a good time to visit Dubai as the temperatures are mild and there is not much rainfall.
What are the best things to do in Dubai in April?
The weather in April is perfect for spending time outdoors, and there are plenty of activities to keep you entertained. Some of the best things to do in Dubai in April include visiting the Dubai Zoo, going on a desert safari, or taking a dip in one of the city's many pools. Whatever you decide to do, you're sure to have a great time in Dubai in April.
No, Dubai is not cold in April. The average temperature in Dubai in April is about 26°C.
How hot is Dubai in April?
Dubai weather in April is scorching, with an average temperature of 36°C and a high of 46°C.
Can you swim in Dubai in April?
April is an ideal time to swin in Dubai as long as you visit the beaches before noon.
Is it sunny in Dubai in April?
During April, there are an average of 7 hours of sunshine each day. This is considered quite sunny.
What clothes to wear in Dubai in April?
During the day, shorts, t-shirts, and a pair of sandals should be enough for those visiting Dubai in April. You might need to layer-up at night as it can get chilly.
Is it rainy in Dubai in April?
Dubai is a desert city and it does not rain often. The average rainfall in Dubai in April is about 2.5 inches.
Is Dubai expensive to visit?
Dubai can get quite expensive if you do not plan your expenses in advance. Budgeting your trip is vital to avoid overspending in this opulent city.
Dubai is majorly safe. It's an excellent place to visit if you're looking for a friendly, safe, and welcoming city.
What can I see in Dubai in April?
You can see a range of world-famous attractions like the Burj Khalifa, Dubai Frame, and the Dubai Aquarium. You can also experience the captivating desert safari and sail down the Dubai creek on your Dhow Cruise.
What are the major events in Dubai in April?
You can visit the Whitney Houston tribute concert from 1 - 2, April, 2022.
What is the average temperature in Dubai in April?
The average temperature in Dubai in April is about 33 degrees Celsius.
What are the best things to do with Kids in Dubai in April?
There are a lot of great things to do with kids in Dubai in April. Some of the best activities include visiting the Dubai Aquarium, going to the beach, and going on a safari. Kids will also love going to the Dubai Mall, where they can ride the escalators and play in the children's area.