A Guide to Visiting Dubai in March | Attractions, Malls & More
Contents
Talk about extravagant lifestyle, luxurious cars, golden sand beaches, skyscraping buildings, and in no time you will be transcended to the land of dreams – Dubai. The natural beauty of this palm tree-lined land along with the exemplary architecture are a few of the many reasons that the country experiences a rush of tourists from across the globe. The city is brimming with lively people throughout the year and March is no different. With the onset of spring, the pleasant weather of Dubai in March makes it a must-visit. Here's everything you need to know before you book your tickets for an Arabian odyssey.
Is March a Good Time to Visit Dubai?
Dubai is typically warm and dry yet March is much better off with bearable temperatures. So visiting Dubai in March is simply amazing as the weather is largely pleasant.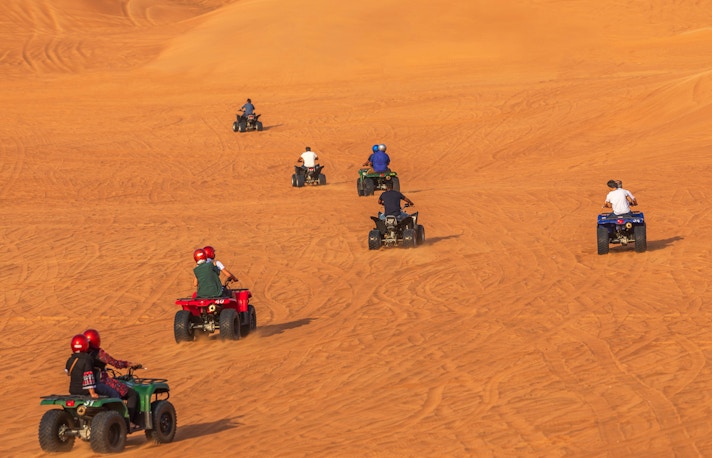 Why You Should Visit 
March is exciting if you are willing to notch every spot of Dubai in March
You can experience all the activities in Dubai weather in March
Enjoy unusual spring nature
Incredibly diversity throughout the month
Metro and taxis are quite affordable modes of transport.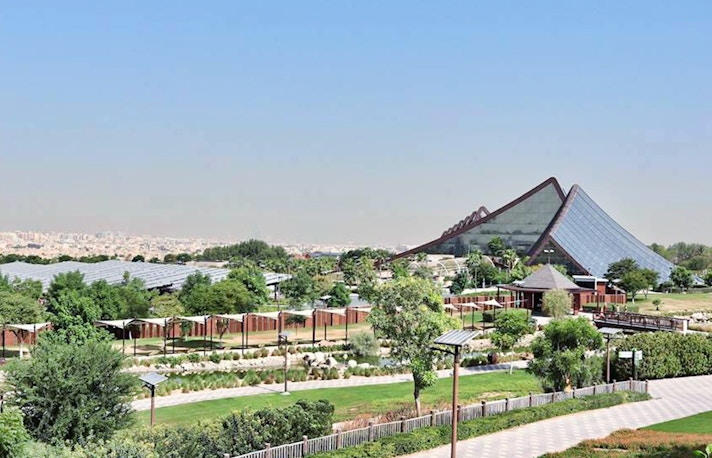 What to Look Out For
Chilly weather in the evenings can disappoint you. If you are someone who doesn't like the cold, you should think twice before visiting Dubai in March.
Dubai is an expensive city so look out for some budget-friendly places.
The weather may turn humid, so prepare yourself for the same.
Overview of Weather in Dubai in March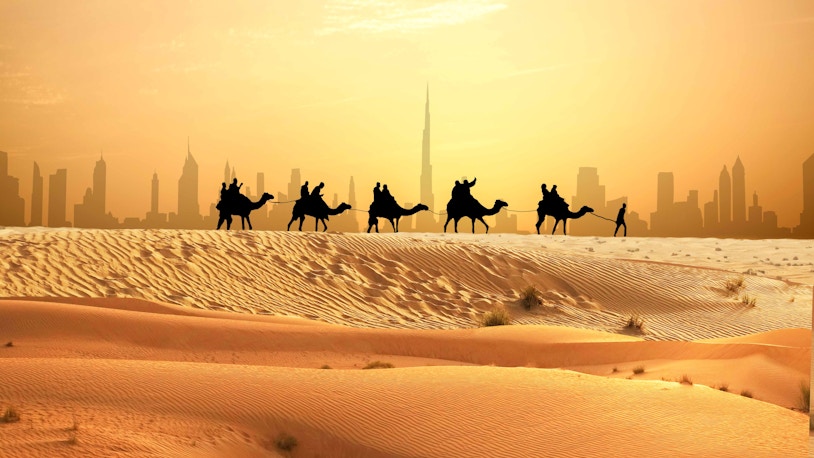 Since March is the time when winters have almost receded and summers are yet to come blazing in, the city experiences pleasantly cool weather during the time.
Average temperature: High- 29°C; Low- 18°C
Average Rainfall: 10mm (0.39")
Daily Wind Speed: Hourly wind speed is 9.2 miles.
Temperature of the sea: 74°F on average (min- 71°F; max- 78°F)
Best Time to Visit Dubai
Best Things to do in Dubai in March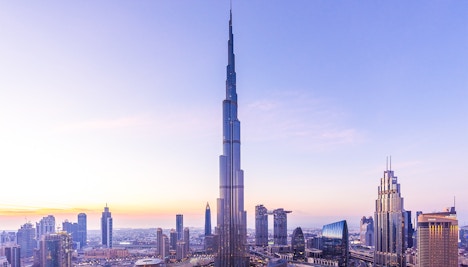 1. Burj Khalifa
City Landmark | World's Tallest Building
When you hear the word 'Dubai', the image of the Burj Khalifa is probably the first thing on your mind. It's the tallest structure that took six years of precision engineering to construct. As March is known for its low humidity, you can get an all-encompassing view of the whole city from the Skydeck at Burj Khalifa.
from AED 154.50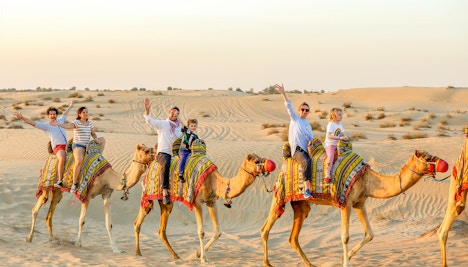 2. Desert Safari
Adventure Activities | Traditional Activity
Afternoons are pleasant; nights are not so chilly, so feel the windy air of March while you explore the beautiful desert. Experience the magic of the sun setting on the golden sands and capture the experience to remember for years to come. With the least possibility of sand storms, going on a Desert Safari is the perfect choice in March.

from AED 70
3. Dhow Cruise
Sightseeing | Dinner Cruise
Take a break from the city and enjoy a relaxing cruise on Dubai Creek. This hour-long ride allows you to explore the beauty of Dubai amidst the serene waters. Sway to the music and indulge in a gala dinner if you opt for an evening cruise. With low humidity and cool weather, March is the perfect time to experience the magic of Arabian waters.
from AED 64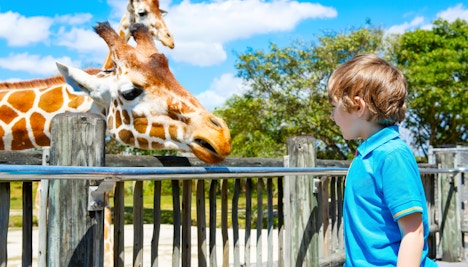 4. Dubai Safari Park
Zoo | Learning Experience
Love watching animals? Then well, this place will make a place in your heart forever. This is one of the most exotic experiences you can have in Dubai. Some of the highlights of the park include a lion safari, a petting zoo, and a butterfly garden. The park also has several restaurants and cafes, as well as a gift shop.
from AED 50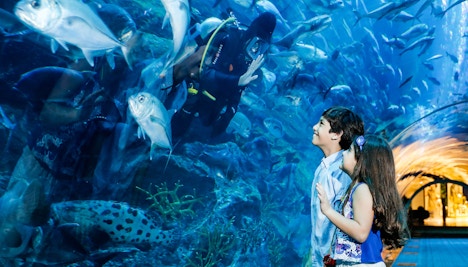 5. Dubai Aquarium
Aquarium | Learning Experience
The Dubai Aquarium and Underwater zoo is a must-see for anyone visiting Dubai. It is the largest aquarium in the world, with over 33,000 sea creatures from more than 250 species. It is an abode to sharks and other lively marine animals that are an absolute treat to both children and adults. The aquarium additionally boasts of the biggest assortment of Sand Tiger sharks on the planet.
from AED 135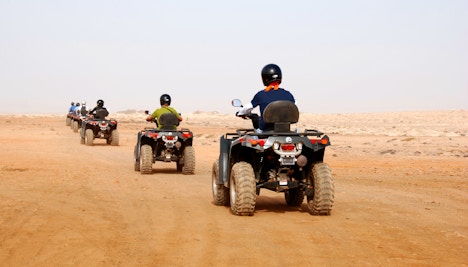 6. Ski Dubai
Adventure | Skiing
Relive the chills of the winters and enjoy the thrills of skiing as you step inside the world's third-largest ski resort – Ski Dubai. Engage in guided skiing and snowboarding activities if you're an adventure enthusiast at heart. There is also a Snow Park with tobogganing, giant snowballs, and ice sculptures to keep your little ones entertained.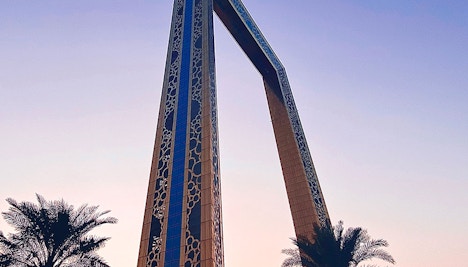 7. Dubai Frame
City Landmark
The Dubai Frame is another manmade wonder that is loved by all tourists. You can visit Dubai Frame any time of day. Mornings are perfect for photos and witnessing both old and new Dubai. We'd recommend visiting the frame in the evenings to experience the beautiful sunsets and watch the city lights illuminate the sky. 
from AED 50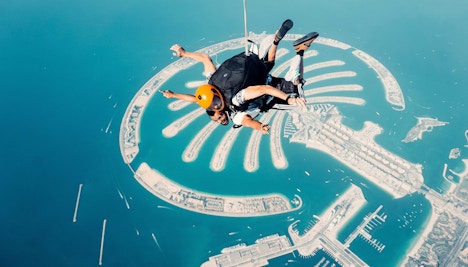 8. Skydiving
Adventure | Skydiving
Whether you are afraid of heights or not, sky diving in Dubai can be the most invigorating experience for you. Jump off from the helicopter as high as you can and feel the thrill of plummeting through the air. Catch yourself spell-bound as you witness the land of wonders while gliding your way down. Don't miss out on the experience in March when the humidity doesn't hold you back.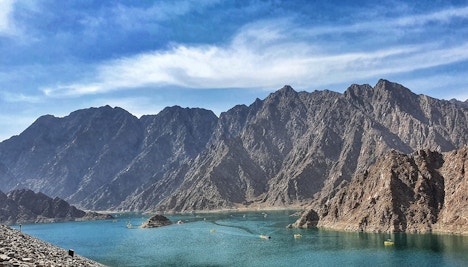 9. Hatta Wadi Hub
Nearby | Day Trip
Tired of the concrete jungle? Rediscover your love for the mountains as you plan a trip to Hatta Wadi, 100 km from Dubai. Set amidst rocky terrain and overlooking the pristine Hatte Lake, Hatta Wadi Hub is the perfect spot to experience thrill and adventure. Engage in the plethora of activities including zorbing, biking, hiking, and experience an adrenaline rush like never before.
Know more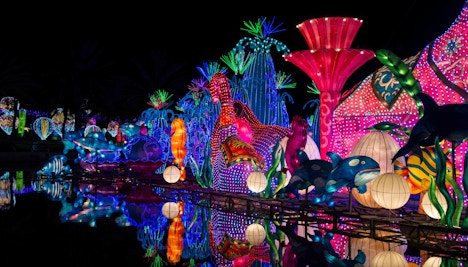 10. Dubai Garden Glow
Garden | Tourist Hotspot
Another recreational site with unlimited fun and entertainment is the Garden Glow. This park, located in Zabeel Park, is decked up with attractions that bring together art, history, and magic. From in-house ice park to interactive workshop, the theme park is sure to surprise you at every step.
from AED 55
11. Atlantis Waterpark
Waterpark
This world's largest park with 79 rides across three towers, 26 marine and watersport encounters, private seashores, cool waterslides, and a kids' play region is nothing but a pure delight for people of all ages. From enjoying in a tube hurtling down a slide to exciting rollercoasters, it's a perfect place to visit with family and friends in March.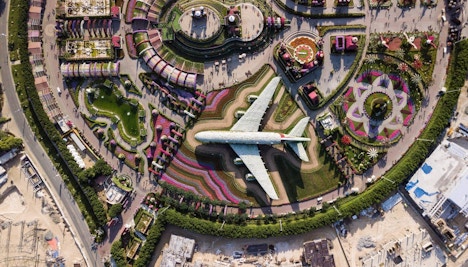 12. Miracle Garden
Themed Garden | Tourist Hotspot
The Miracle Garden is a botanical garden located in Dubai. The garden features more than 45 million flowers in an area of 72,000 square meters. The Miracle Garden is the largest flower garden in the world. You can walk around and look at all the different flowers, or take a break in the shade. There are also play areas for kids, as well as food options. It's a great place to spend an afternoon with your family. 
from AED 55
Events in Dubai in March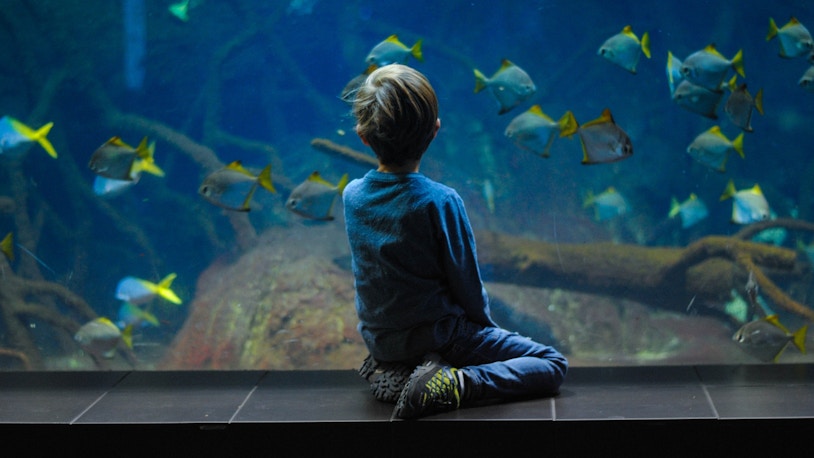 Art Dubai
Date: 11 - 13 March
The event will be held from 11th March to 13th March 2022. This three-day event will show fine arts from across the district and the globe, with a specific spotlight on Africa, Latin America, and Southeast and Central Asia. The fine collection of artistic works will leave you in sheer wonder and awe of their artistic excellence.
Know more
Know Before You Visit Dubai in March
Travel Essentials
What to Wear
What to Pack
Transport
Stay
Food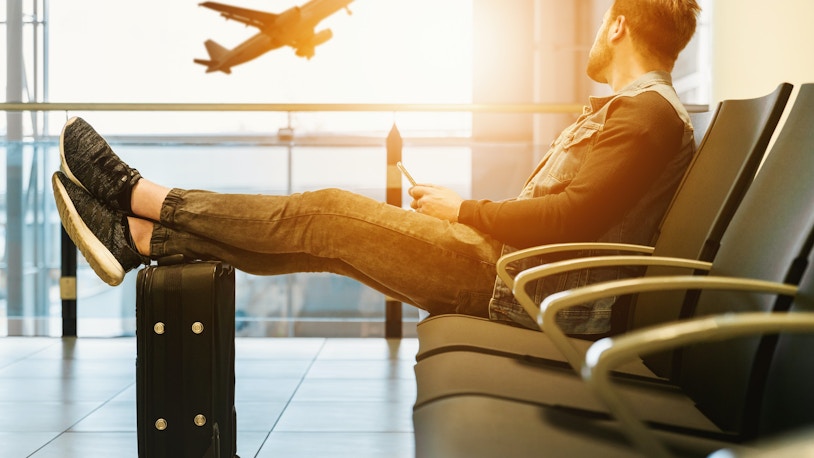 Time Zone: GMT + 4
Currency: Arab Emirates Dhirram | AED
Country Code: +971
Emergency Number: 999 (Police), 998 (Ambulance), 997 (Fire Department)
Travel Guide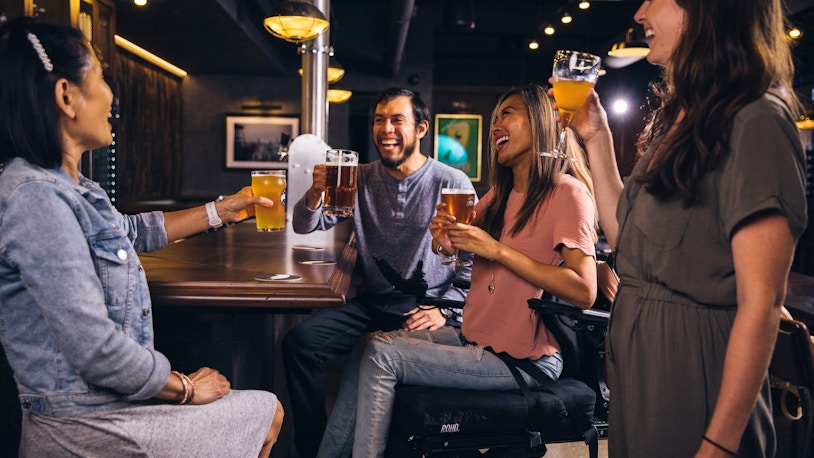 What to Wear in Dubai in March
Since the weather conditions are moderate, opting for linen clothes will be a great idea.
Women can go for shorts and skirts while keeping in mind that they are not too short or revealing.
The nights can be comparatively cooler so carry a jacket or shrug along.
The pleasant weather of March is also perfect for sundresses, t-shirts, or jeans as well.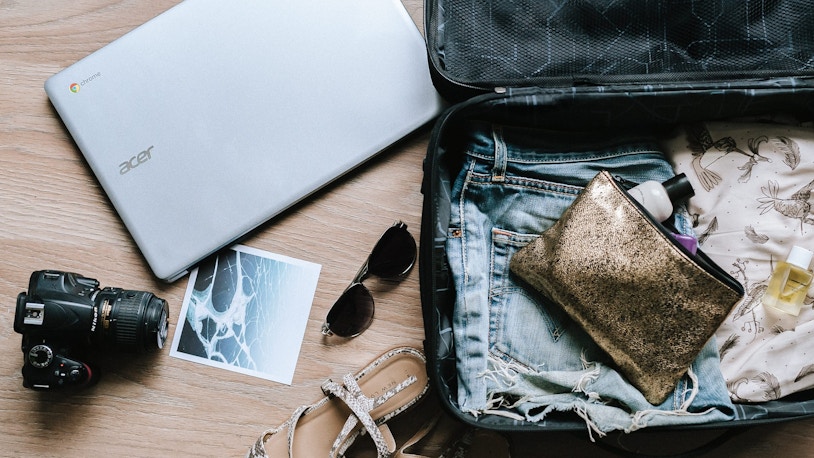 What to Pack in Dubai in March
Power Adapter: A type G plug
Always carry a water bottle with you at all times.
Days in March are sunny enough so do not forget to carry sunscreen, caps, and sunglasses.
Ensure you pack sufficient loose-fitted clothes suited for the weather.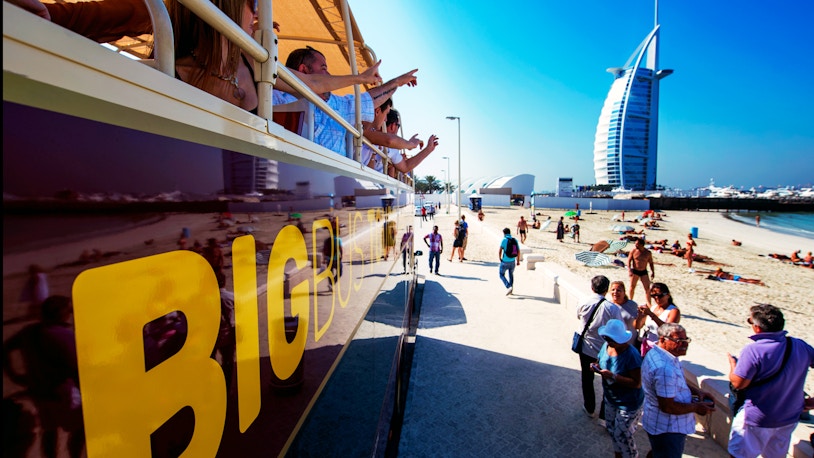 Getting Around Dubai in March
By Metro- This is one of the most popular means of public transport in Dubai. The extensive network of three metro lines is as comfortable as it is affordable.
By Bus- Dubai has a well-established network of buses. You can easily get buses every 15-20 minutes. The bus network in Dubai is controlled by the Roads and Transport Authority. The bus facilities connect all the prominent spots of the city thus making commutation easy and affordable. Fares are as low as AED 2.
 By Car- You can opt for driving around Dubai if that's the experience you want to take back home. Vehicles are driven on the right half of the street and you want to have a Visa and global driver's permit assuming you wish to rent a vehicle in Dubai. Beware of the traffic as well.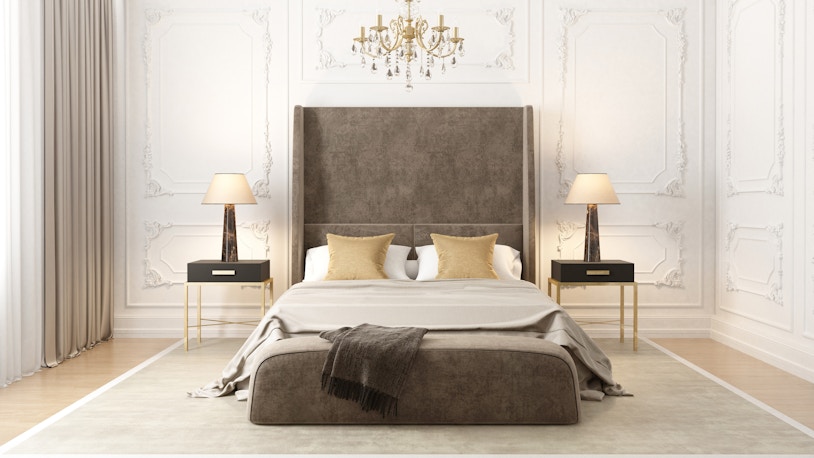 Where to Stay in Dubai in March
The range of places to stay in a vibrant city like Dubai is considerably vast. Here are some of the greatest locations to stay if you're looking for a luxurious and unforgettable holiday.
Budget Hotels:  Orchid Vue Hotel, Coral Dubai Deira Hotel, Villa Rotana
Mid Range Hotels: Orient Guest House, Arabian Courtyard Hotel & Spa, Novotel, XVA
Luxury hotels: Ritz Carlton Dubai, Nikki Beach Resort & Spa, Sheraton Dubai Creek, One & Only The Palm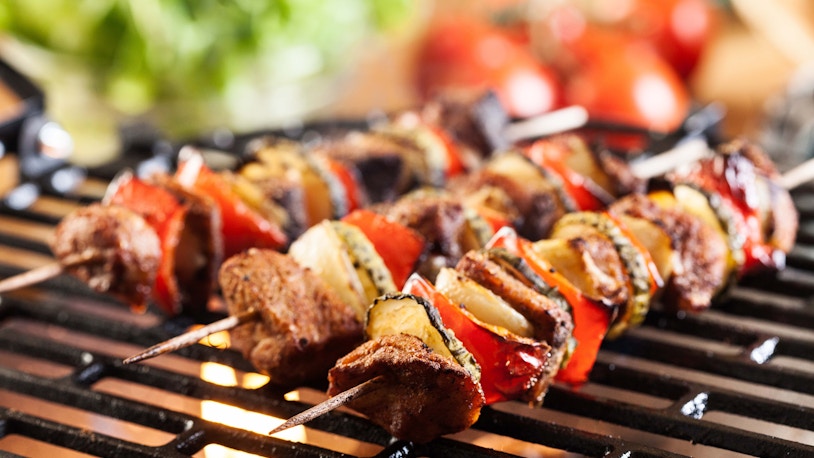 What to eat in Dubai in March
Dubai is well-known for its posh hotels and resorts, but it also has some of the world's best cuisine. Dubai offers something to appeal to everyone's taste buds, whether you're looking for a lavish meal or something more modest.
Oozie – If you want to taste some traditional Arabic cuisine, then order an oozie. This dish is a wrap filled with either lamb or chicken and is cooked with spices, making it an unforgettable meal.
Falafel- If you're looking for a vegetarian dish, falafel is a great option. This dish is made with chickpeas and is flavorful and filling.
Shawarma- Shawarma is a popular sandwich that can be found all over Dubai. The meat is cooked on a spit and is then served in pita bread with vegetables and sauce.

 
Explore Dubai Through The Year
All Your Questions About Visiting Dubai in March Answered
Is March a good time to visit Dubai?
March is a great time to visit Dubai. The pleasant weather conditions allow you to have the most wonderful experience.
What are the best things to do in Dubai in March?
Some of the best things to do in Dubai in March include enjoying the warm weather, going to the beach, and exploring the city's many attractions. Other popular activities include shopping and dining in the many malls and restaurants, as well as taking part in sports and outdoor activities. Whether you're looking for a relaxing holiday or an action-packed adventure, Dubai is the perfect destination in March.
With an average of highs of 74°F and lows of 60°F, Dubai is the perfect place to visit during March.
How hot is Dubai in March?
Dubai is neither too cold nor too hot in the month of March. While the days are warm with temperatures up to 30C, they are much cooler when compared to peak summers.
Can you swim in Dubai in March?
With an average water temperature of 74F, March allows you the most pleasant conditions to swim and enjoy other water sports.
Is it sunny in Dubai in March?
The days in March lack cloud cover and are extremely sunny. You'll witness an average of 12 hours of daylight and no less than eight hours of sunshine every day.
What clothes to wear in Dubai in March?
Being a sunny month, in March people can wear light and loose-fit clothes like tops and T-shirts with pants or a skirt.
Is it rainy in Dubai in March?
March is not a particularly rainy month in Dubai. Only an average rainfall of 27 mm falls for hardly four days in a month.
Is Dubai expensive to visit?
Dubai isn't an expensive experience if you plan your visit strategically. March is a good month to visit Dubai as most hotels offers discounts on accommodation.
General safety in Dubai is extremely high for both residents and travelers. However, petty crimes like theft and pick-pocketing is common in the city.
What can I see in Dubai in March?
Visiting Dubai in March with its dazzling city lights and views of the Dubai skyline is a treat to the eyes. From Burj Khalifa to Dhow Cruise, you have a plethora of options to explore while visiting Dubai.
What are the major events in Dubai in March?
Dubai hosts a great line-up of events in the month of March including the Yohani festival, Taste of Dubai, International boat festival, and Art Dubai.
What is the average temperature in Dubai in March?
The average temperature of Dubai in March is 28°C.