A Guide to Visiting Dubai in May | Attractions, Malls & More
Contents
Visiting Dubai during its off-season in May can be a wonderful way to see the sights of this magnificent city, without the crowds of tourists at every attraction. Since this is the turn of the season, a host of options open up with fun activities like jet-skiing, kayaking, and skydiving. Apart from witnessing Dubai's prime attractions like the Dubai Frame, the Burj Khalifa, and Ain Dubai, you can also visit one of the city's premier water parks or check out the many adventure theme parks as well.
Is May a Good Time to Visit Dubai?
As one of the most popular Middle Eastern tourist destinations, Dubai has a range of attractions and activities. Visiting during the off-season is a great way to experience this modern-day oasis, without the usual throngs of tourists.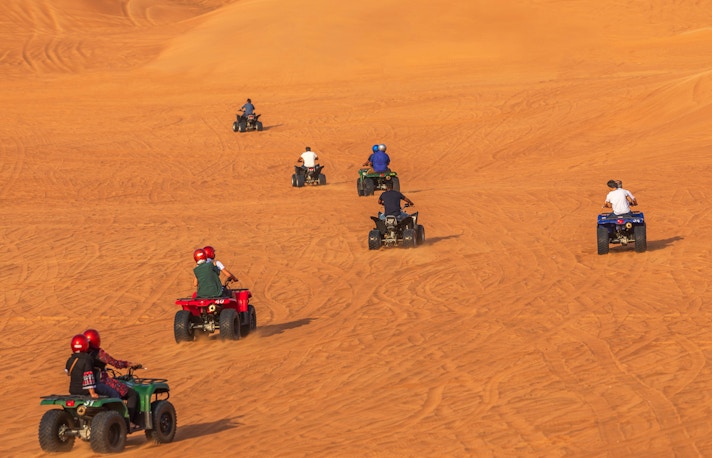 Why You Should Visit 
May marks the beginning of the off-season in Dubai as the peak tourist season begins to die down and the crowds retreat, leaving the city's popular attractions relatively less packed and open for convenient exploration.
This means that you can avail some great deals on even high-end hotels during May since prices usually drop as temperatures begin to rise and the tourists stop pouring into the city around this time of the year. 
Since Eid al Fitr is set to take place on May 1st this year, it will be a great opportunity to taste the traditional delicacies and experience the charm of Dubai's cultural roots.
If you plan to spend your time shopping inside the air-conditioned malls, or "wining and dining" in the city's finest restaurants - this is the best time of year to visit and avoid the heated outdoors.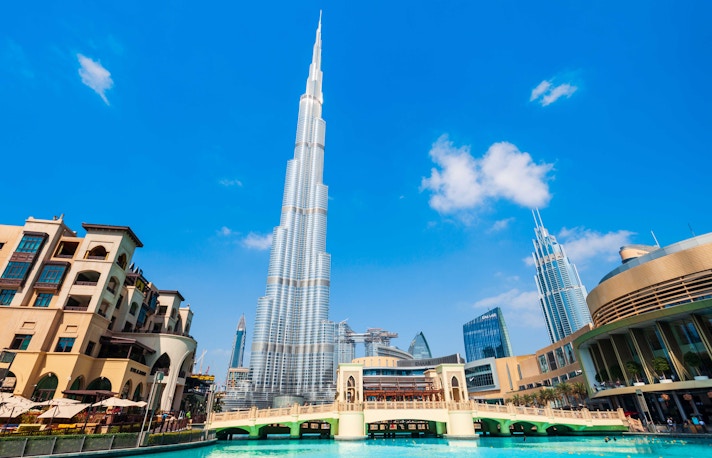 What to Look Out For
If hot weather bothers you, then the primary disadvantage of visiting Dubai in May is the rising temperatures and heat.
But this is a discomfort that can be easily averted if you dress in light, airy clothing with regular hydration and head coverings when out of doors.
Additionally, you can beat the heat by taking advantage of the vast array of indoor activities that Dubai offers with its air-conditioned shopping malls and range of restaurants with diverse culinary options.
May is also the month of Ramadan, so please be respectful of those who are fasting. Avoid eating and drinking in public during daylight hours. There will be plenty of restaurants and cafes open late into the night, so there will be plenty of food to eat.
Overview of Weather in Dubai in May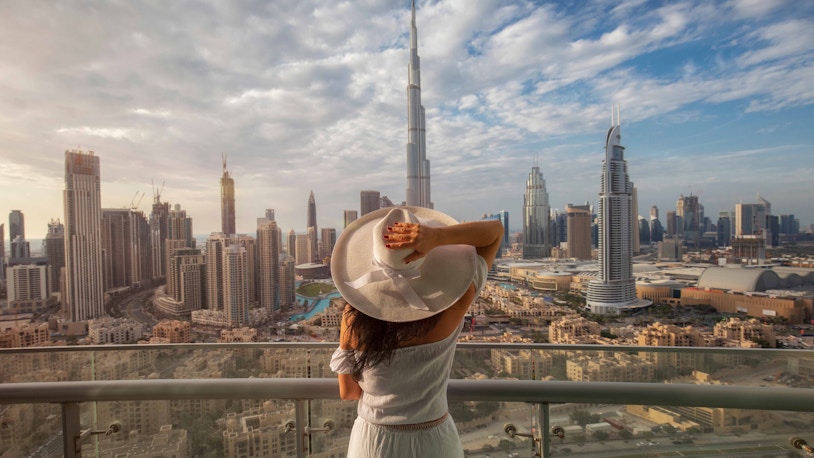 With the lengthening days and rising temperature, Dubai grows hotter in May as it experiences summer. Days are as long as 13 hours with about 11 hours of sunshine.
Average Temperature: High- 37°C | Low- 23°C
Average Rainfall: 2.54 mm
Daily Wind Speed: 0.2 mph. Mild winds from the West.
Temperature of the Sea: 26°C to 30°C
Best Time to Visit Dubai
Best Things to do in Dubai in May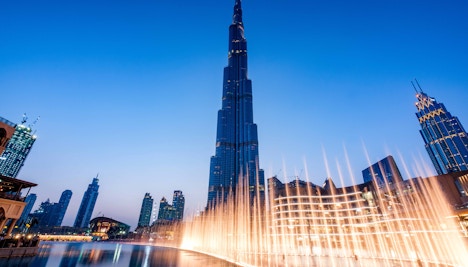 1. Burj Khalifa
City Landmark | World's Tallest Building
The Burj Khalifa is one of the skyscrapers that has come to define the Dubai horizon and is a major tourist attraction. As the world's tallest building, this site is always flooded with tourists and packed with winding queues. Visiting Dubai in May comes with the leisure to avoid the jostling crowds and instead, enjoy the spacious observation decks of this incredible towering structure, at your own pace.
May Timings:
Sunday to Wednesday - 10 AM to 10 PM
Thursday - 10 AM to 12 AM
Friday to Saturday - 5:30 AM to 12 AM

from AED 154.50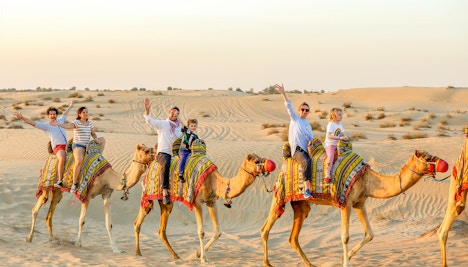 2. Desert Safari
Adventure Activities | Traditional Activity
May is the perfect time to get the full desert safari experience in Dubai. This is the time of year when the heat is just tolerable enough for an expedition into the Middle Eastern desert. We recommend planning either a rejuvenating morning safari or heading into the dunes in the evening. You can choose from a range of activities, including dune bashing, camel riding, falconry, and many more!

from AED 70
3. Dhow Cruise
Sightseeing | Dinner Cruise
Enjoy a 1-hour cruise down the serene Dubai Creek, also known as the "lifeline of Dubai". This is the perfect activity for May as it offers magical views of Dubai's majestic landmarks while coasting over the cool waters of the creek. You will have an unforgettable experience of seeing Dubai aboard this modern version of a traditional Arabian dhow.
May Timings: Hourly departures starting at 10:30 AM. Last departure at 5:30 PM
from AED 64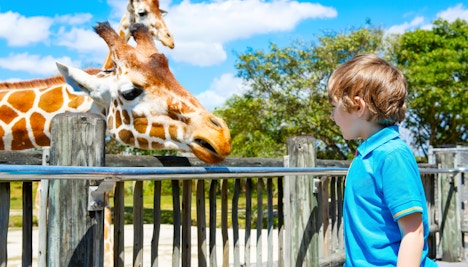 4. Dubai Safari Park
Zoo | Learning Experience
Head out on an adventurous trip to Dubai's Safari Park and meet the diverse wildlife housed within this 119-hectare large sanctuary. The park is perfect for a summer day out. You can explore the various zones in special, solar-powered vehicles. With separate, dedicated sections for kids' entertainment, the Dubai Safari Park is a great way to spend your morning with your family. We suggest reaching as the park opens and completing your exploration before the sun reaches its peak and the day grows hot.
May Timings: 9 AM to 5 PM (last admission at 3:30 PM)
from AED 50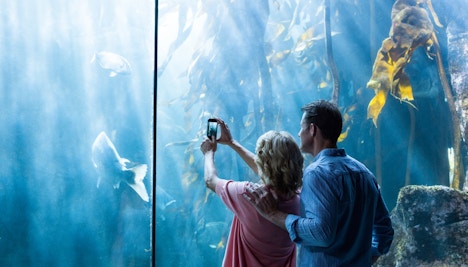 5. Dubai Aquarium
Aquarium | Learning Experience
A visit to Dubai is incomplete without checking out the famed Dubai Aquarium and Underwater Zoo, where you can dive with the sharks, take a glass-bottomed boat ride, or watch animal feeding presentations and shows. Since the Aquarium and the Underwater Zoo are both located within the Dubai Mall, it is a great excuse to escape the heat of the outdoors and experience the unparalleled joy of interacting with the majestic aquatic animals housed within the premises.
May Timings:
Sunday to Wednesday: 10 AM to 10 PM (last admission at 9:15 PM)
Thursday to Saturday: 10 AM to Midnight (last admission at 11:15 PM)
from AED 135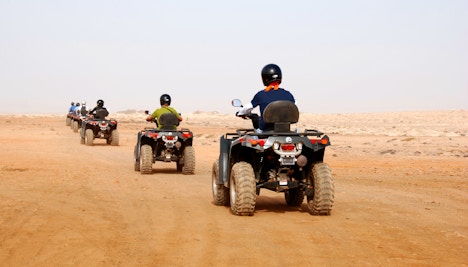 6. Ski Dubai
Adventure | Skiing

Enter the wintery wonderland of this standalone Ski Park in Dubai where you can escape the warmth of the daytime hours in May. Immerse yourself in the beautiful landscape of snow and enjoy this premium indoor winter experience in the otherwise warm climate of this Middle Eastern city. Enjoy the Mountain Thriller, build a snowman with your family, or ride the Chairlift over the pristine snowy slopes. The choices are endless!
May Timings:
Sunday to Wednesday: 10 AM to 11 PM
Thursday: 10 AM to 12 AM
Friday and Saturday: 9 AM to 12 AM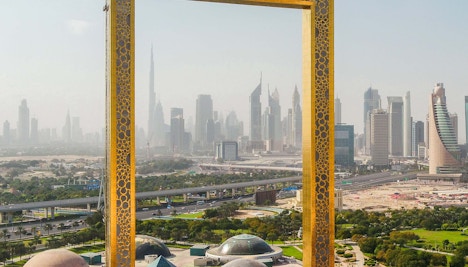 7. Dubai Frame
City Landmark
This artistically designed structure that frames the Dubai skyline is a must-see in May for the unmatched views it offers. Head to the Sky Deck from where you get to see the combined beauty of the modern, as well as the historic sides of Dubai, all from one vantage point. Take a stroll on the glass bridge between the towers and enjoy the splendor and majesty of this fabulous city.
May Timings: 9 AM to 9 PM
from AED 50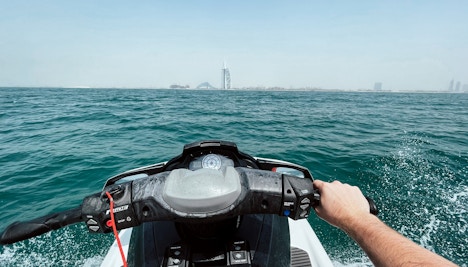 8. Jet Ski on Jumeirah Beach
Adventure | Watersport
Dubai is well-known for its adventure sports options. One such activity is jet-skiing, which offers a refreshing way to see this city's landmarks while cooling off in the pleasant waters of the Arabian Gulf. After completing the 1-2 day training course, you'll be able to jet ski across the waters of Jumeirah Beach and snap pictures in front of Dubai's glittering skyscrapers. This is certainly the perfect activity for when you visit Dubai in May.
May Timings: 7 AM to 7 PM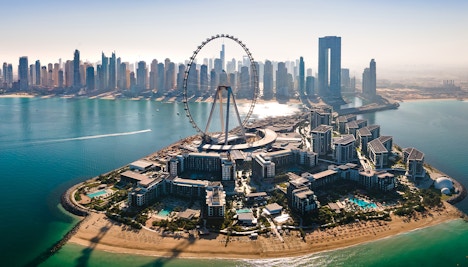 9. Ride the Ain Dubai Wheel
City Landmark | Tourist Hotspot

Experience unparalleled views of the gem of the Middle East, and feel the thrill of being suspended 250m in the air inside luxurious, air-conditioned cabins on the Ain Dubai observation wheel. During your ride on the Ain Dubai wheel, you'll be able to catch sight of the desert in the distance and choose from a luxurious selection of food and beverages. Make the most of a summer day in Dubai with this amazing opportunity to see Dubai from a bird's eye perspective.
May Timings:
Thursday and Friday: 12 PM to 9 PM
Saturday: 12 PM to 6 PM
Sunday: 12 PM to 9 PM
Tuesday and Wednesday: 10 AM to 9 PM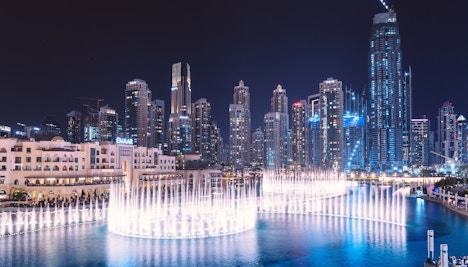 10. Go Kayaking in Burj Lake
Kayaking | Adventure Activity
Paddle along in kayaks and navigate the cool waters of the expansive 30-acre Burj Lake to refresh your spirits on a warm May day in Dubai. Kayaking at Burj Lake allows you to get up close to the Dubai Fountain, which is the highest performing fountain in the world, reaching a height of 900 ft when operational. During the course of your 30-minute round, try to spot the Ibn Battuta Mall and the iconic Burj Khalifa.
May Timings: 12 PM to 9 PM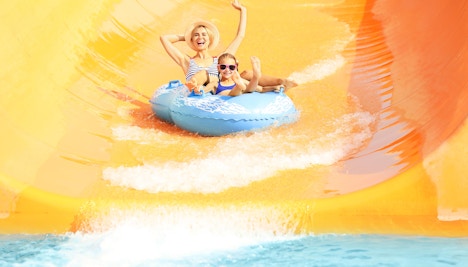 11. Wild Wadi Waterpark
Waterpark
Wild Wadi Waterpark is one of the most popular tourist destinations in Dubai. It is an amusement waterpark that is located in Bur Dubai, opposite the Jumeirah Beach Hotel. The park was opened in 1999, and it has been a favorite for both locals and tourists alike. Some of the attractions in the park include the Jumeirah Sceirah, which is a speed slide that drops you down from a height of 33 meters. There is also the Flood River, which is a family-friendly ride that takes you through twists and turns.
May Timings: 10 AM - 6 PM
Closed: Tuesday
from AED 259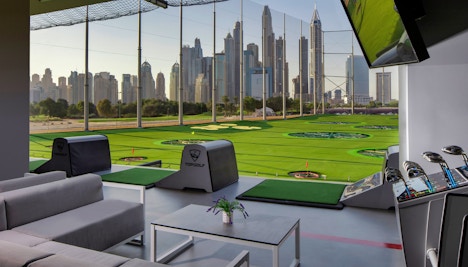 12. Top Golf Dubai
Sports | Golf
Top Golf Dubai is a popular tourist destination in Dubai for its world-class golfing facilities, it's no wonder why this place is a hit amongst tourists and locals alike. There's also a great food and beverage selection here, making it the perfect spot to spend an afternoon or evening. Whether you're a golf enthusiast or not, Top Golf is definitely worth a visit when in Dubai! Some of the activities you can do at Top Golf Dubai include golfing, playing arcade games, and enjoying a meal or drink at one of the on-site restaurants or bars.
May Timings: 10 AM - 1 AM
Saturday: 9 AM - 2 AM
Sunday: 9 AM - 1 AM
Events in Dubai in May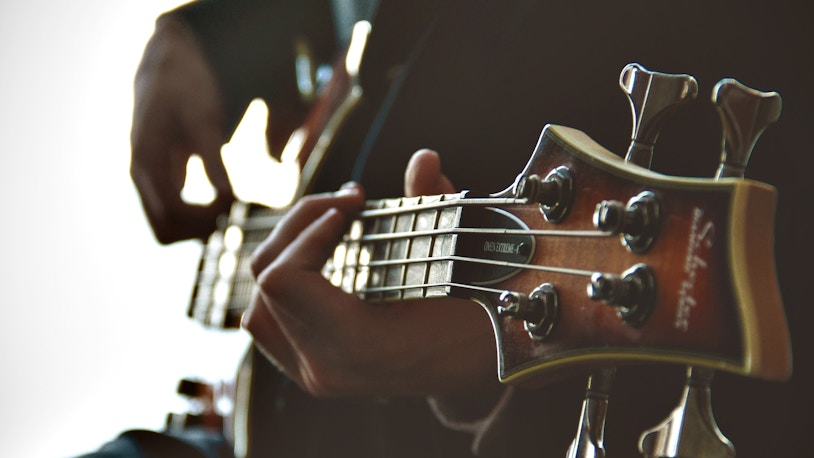 UK Pink Floyd Experience
Venue - Dubai Opera
Date - 13th May 2022
With impressive video projections and a breathtaking light show, the UK Pink Floyd Experience is an authentic atmospheric recreation of a live Pink Floyd performance. Sing along to their hit numbers and be wowed by the spectacular visuals.
Know Before You Visit Dubai in May
Travel Essentials
What to Wear
What to Pack
Transport
Stay
Food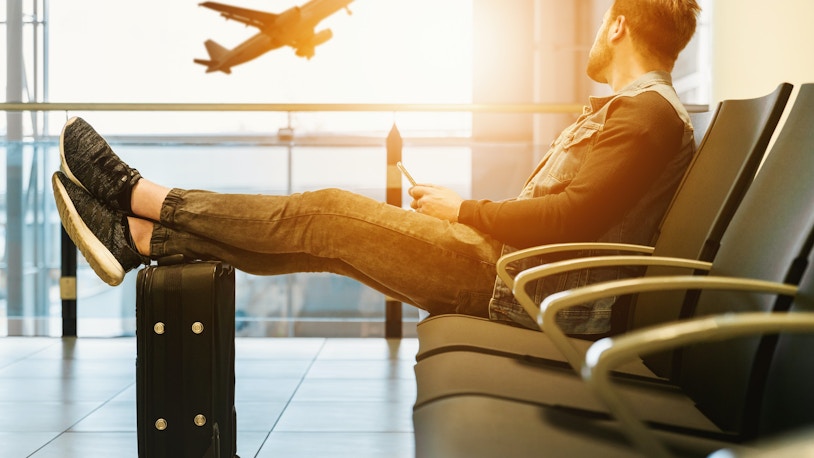 Time Zone: GMT +4
Currency: Arab Emirate Dirham (AED)
Country code: +971
Emergency numbers: 999 (Police), 998 (Ambulance), 997 (Fire Department)
Travel Guide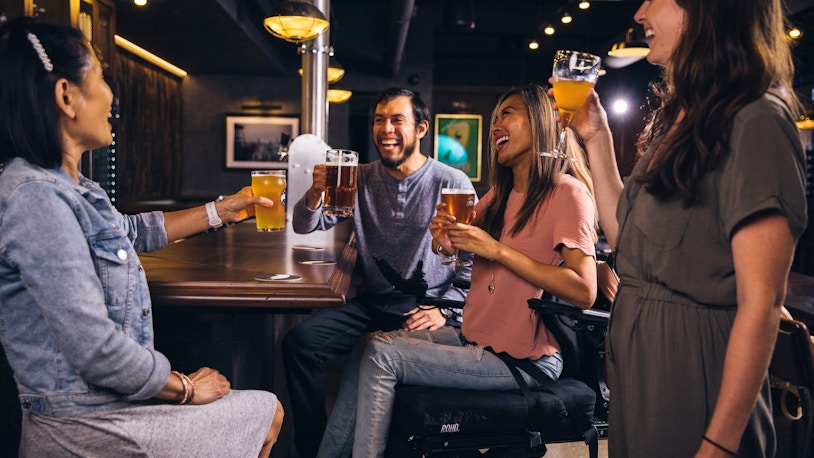 What to Wear in Dubai in May
Given that the weather in Dubai during May can be quite sunny and warm, it is best to dress in light, airy clothes made out of breathable fabrics like cotton and linen. 
Protective accessories like sunglasses and hats will go a long way in keeping you (and your outfits) cool! 
If you're planning on heading out for desert safaris, be sure to wear a scarf or cap to keep the sand and wind out of your hair.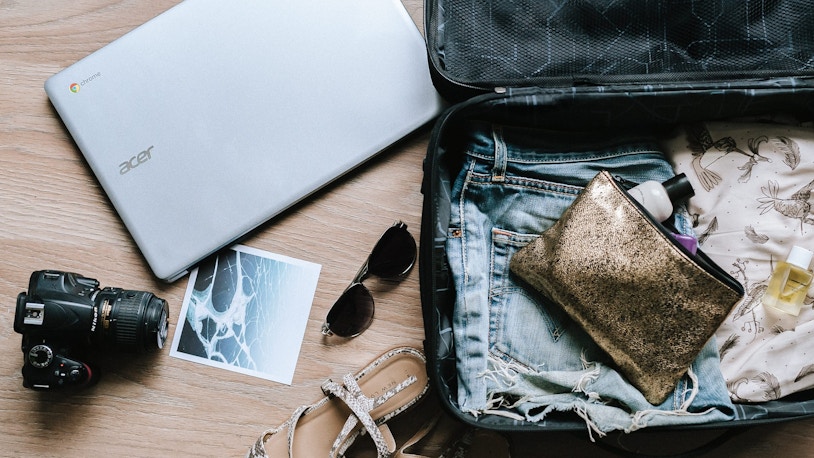 What to Pack in Dubai in May
Power Adapter: A type G plug
Clothes: Knee-length shorts, loose-fitting trousers, long skirts, blouses, light shirts, hats, and scarves. Try to pack modest clothing in breathable fabrics. 
Comfortable, open-toed sandals, walking shoes, or flip-flops
Swimsuits, sunscreen, and an opaque umbrella for the beach
Carry sunglasses and head coverings for the hotter days
A comfortable tote bag or backpack to stow your shopping finds and souvenirs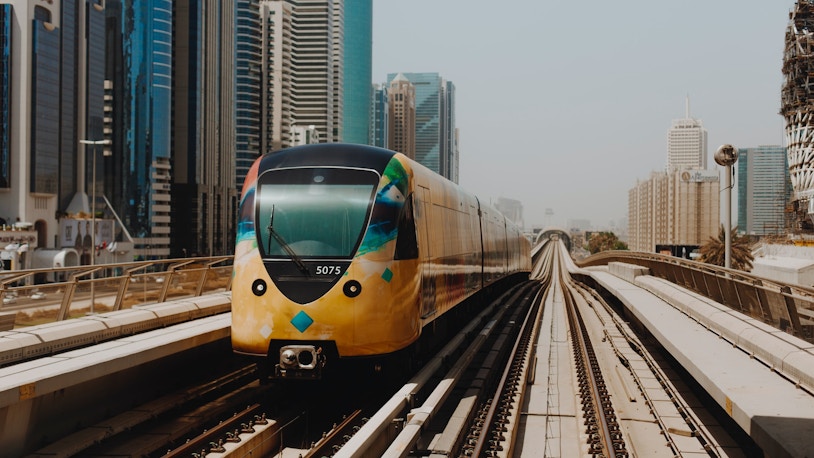 Getting Around Dubai in May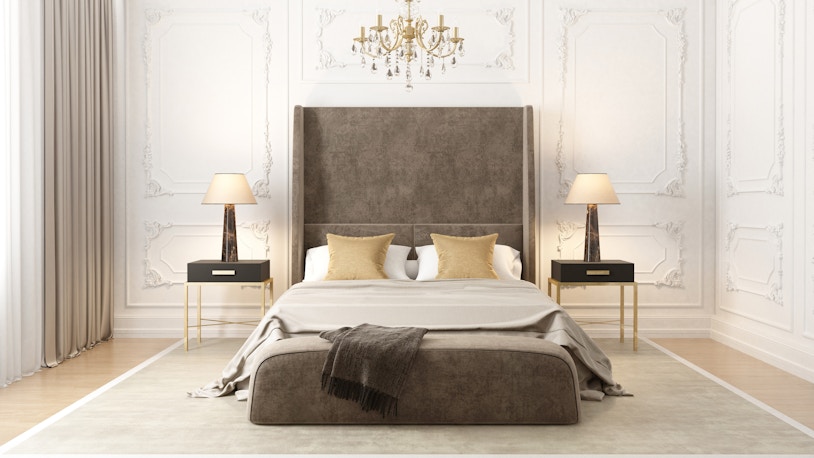 Where to Stay in Dubai in May
Dubai offers a range of accommodation choices, from luxurious suites in the best hotels to budget-friendly dormitories. Here are some options you can browse through based on your needs:
Luxury hotels - Ritz Carlton Dubai, Nikki Beach Resort & Spa, Sheraton Dubai Creek, One & Only The Palm, Ramada Jumeirah, Grosvenor House Dubai
Budget Hotels - Holiday Inn Express Safa Park, Arabian Park Hotel, Citymax Bur Dubai, Royal Ascot Hotel, Fortune Hotel Deira
Hostels - UAE Youth Hostel Association, Central Dubai, Hey Beach, Top of Marina, Dubai Beach Host, At The Top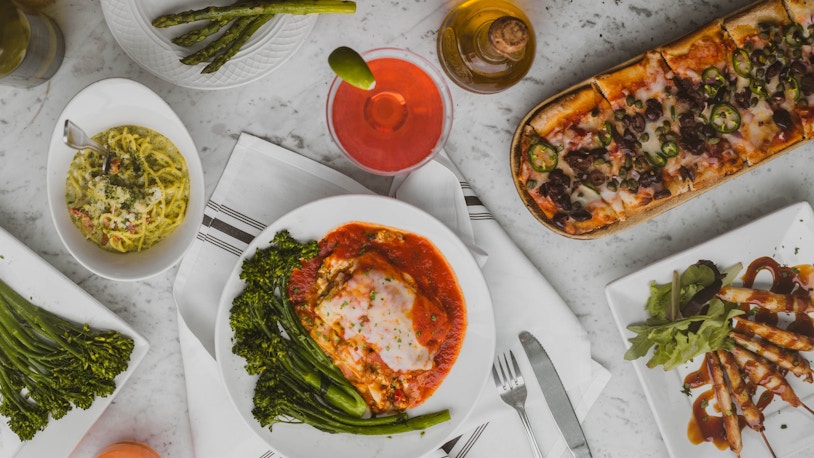 What to eat in Dubai in May
While visiting Dubai, you should get your hands on some of the traditional delicacies and enjoy a taste of true Arab cuisine.
Kabsa: You must try kabsa, an Arab dish made out of blended rice with an assortment of vegetables and meat. This dish is often regarded as a national delicacy.
Falafel: Found at almost every turn in Dubai and easily the most recognizable food in the city, falafel is essentially a deep-fried ball made from ground chickpeas or fava beans.
Al Harees: This traditional dish is served mostly during Ramadan or at weddings and during festivals. It is a potent combination of wheat and meat, seasoned with salt and baked for long hours. 

 
Explore Dubai Through The Year
All Your Questions About Visiting Dubai in May Answered
Is May a good time to visit Dubai?
May is a great time to visit Dubai since the city experiences its off-season, which leaves the popular tourist attractions free from crowds and queues.
What are the best things to do in Dubai in May?
May is a great time to visit Dubai, as the weather is perfect for spending time outdoors. Some of the best things to do in Dubai in May include visiting the Dubai Zoo, going on a desert safari, or taking a dip in one of the city's many pools. Whatever you decide to do, you're sure to have a great time in Dubai in May.
No, Dubai is in fact quite warm in the month of May.
Since May is the beginning of the summer season in Dubai, it can get as hot as 37°C during the days.
Can you swim in Dubai in May?
Swimming is a great option while visiting Dubai in May. You can visit the beaches early in the morning or in the late evening - or check out some of Dubai's premier water parks as well.
Is it sunny in Dubai in May?
Yes, Dubai can get quite sunny in the month of May, but the skies remain mostly clear.
What clothes to wear in Dubai in May?
While visiting Dubai in May, pack loose-fitting, breathable clothes which offer modest coverage but allow you to remain cool as well.
Is it rainy in Dubai in May?
Rain is fairly infrequent in Dubai during May.
Is Dubai expensive to visit?
If you visit Dubai in May, you can get great deals while booking hotels and airlines since it is the off-season and prices tend to drop.
Dubai is a highly modernized city with a sprawling population. Since it is visited by tourists in large numbers every year, it is a highly monitored city with great general safety in place.
What can I see in Dubai in May?
There are plenty of sights and attractions to see in Dubai in May. Apart from the popular year-round tourist attractions such as the Burj Khalifa, the Ain Dubai, the Dubai Frame (and many more) - you can head to the Dubai Fountain to see the impressive light show of the tallest performing fountain in the world, visit the Dubai Aquarium and Underwater Zoo, or head to Ski Dubai as well.
What are the major events in Dubai in May?
You can visit Dubai Opera for the Pink Floyd Experience concert consisting of a visual light show and projections that recreate the atmosphere of the band in concert.
What is the average temperature in Dubai in May?
The average high temperature in Dubai in May reaches 37°C, while the average low is 23°C.
What are the best things to do with Kids in Dubai in May?
If you're visiting Dubai with your kids in May, you can head to the premier water parks in the city for a day of unending thrills. Dubai also houses a variety of adventure theme parks where you and your family can enjoy some exciting rides. Additionally, the Dubai Aquarium and Underwater Zoo, as well as the Dubai Safari Park are both great educational experiences to learn about wildlife and interact with some majestic creatures of nature up close.