Contents
More than 200 restaurants and cafes, 1,300 retail stores and about 80 million annual visitors -- the Dubai Mall is one of Dubai's prestigious highlights. In a city of superlatives, the Dubai Mall stands out as the world's largest mall, covering an impressive 13 million sq. ft. in the city -- equivalent to the space covered by about 50 football fields. It is the ultimate destination to pamper yourself in luxury.
Things to Do at Dubai Mall
It's almost impossible to cover Dubai Mall's entire surface area in one day! Prepare to be mesmerized by an endless expanse of some of the world's best luxury brands and a variety of entertainment options for friends and family. At the end of this, satisfy all food cravings, from cheesecakes to steaks, at one of many dining options here.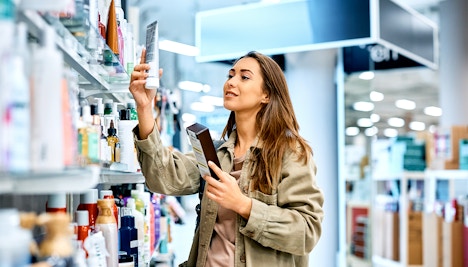 Shopping
Whether you're looking for classic jewelry, a new signature scent, sneakers, haute couture clothing, handicrafts or are simply looking to revamp your wardrobe, there are numerous Dubai Mall shops that go above and beyond to cater to your needs. Among the most popular high-fashion Dubai Mall stores are Burberry, Elie Saab, Jimmy Choo and Valentino. Bloomingdales, H&M, Chanel, Puma, River Island and Stradivarius are only a few of the 1,300 retail stores at Dubai Mall. You'll find it difficult to tear yourself away!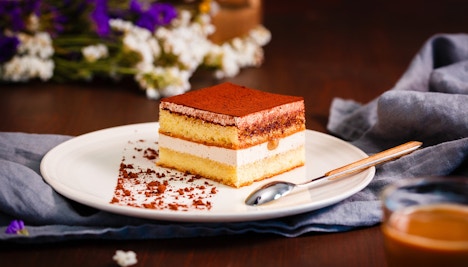 Dining
In the mood for some Italian, Arabic or Asian food? There are over 200 restaurants in Dubai Mall to satisfy all your cravings! Whether you're looking for a quick bite to eat, a refreshing smoothie or coffee, or a fine dining experience, there's something for everyone here. Among the many casual dining options are Cheesecake Factory, P.F. Chang's, Hurricane's Grill, Din Tai Fung, Eataly and Cafe Blanc. For a lovely view of the Dubai Fountain, stop by Walnut Grove, Carluccio's or Logma.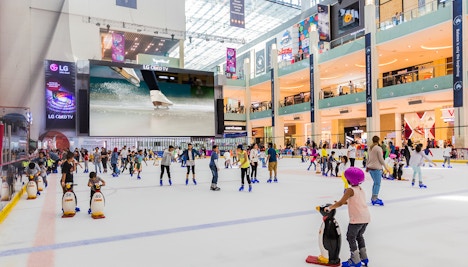 Entertainment
Take home a treasure trove of memories at the Dubai Mall. Adventure, thrill and pure entertainment awaits you here. Visit the Dubai Aquarium to meet and greet beautiful underwater species like sand sharks. Discover the inner child within you at Kidzania, a large indoor 'edutaining' playground, watch the latest film at the luxurious multi-screen cinema, enter the world of virtual reality at the VR Park, test your fears at Hysteria -- a haunted house experience -- and of course, don't forget to visit the ice rink!
Plan Your Visit
The Dubai Mall is open every day of the week, through the year.
Most retail stores and eateries are open through the week between 10:00 AM to 10:00 PM. 
Pharmacies and supermarkets are open earlier, at 09:00 AM and close at 10:00 PM. 
Timings for Reel Cinemas may differ based on the final show of the night.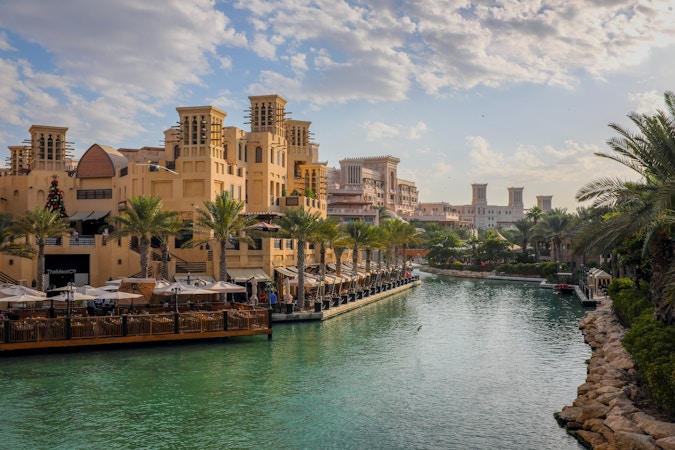 The Dubai Mall is located in the heart of the city, at Downtown Dubai. It is easily accessible by metro, bus and car. 
Google Map directions.
By Metro
Get onto the red line of the Dubai Metro and get off at the Burj Khalifa/Dubai Mall metro station. From here, you can use the Metro Link Bridge to walk the short distance to the mall, or take a feeder bus.
By Car
Dubai Mall has vast parking spaces to accommodate personal vehicles. If you're planning to drive down, take the first interchange and get onto Financial Centre Road. Once you proceed further, you will see the Dubai Mall on your right.