What To Expect From Your Burj Khalifa Top View
Contents
Dubai is a city of spectacular structures. Be it the beauty of the Palm Islands or the odds-defying shape of the Museum of the Future, the city is constantly in competition with itself. Burj Khalifa is one of the most prominent of these spectacles, breaking the record of the world's tallest building. Standing tall at a whopping 820 m, it also boasts the world's highest observation deck! Head to the top for a viewing experience like never before.
Burj Khalifa Top View
The Burj Khalifa promises a one-of-a-kind view from the top. Here's what to expect from your Burj Khalifa top view.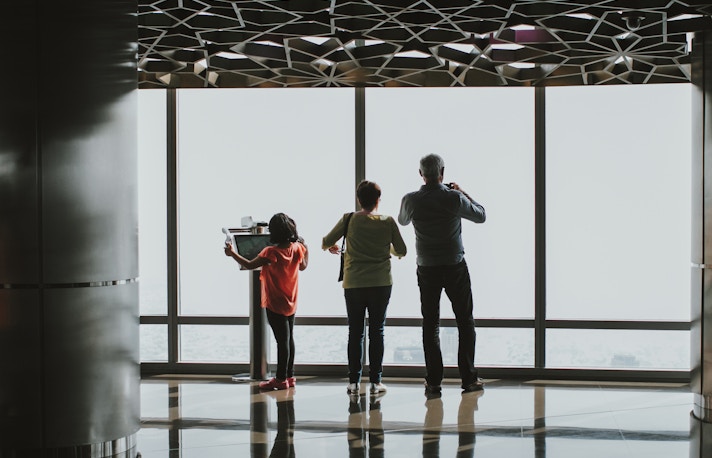 At The Top View
The Burj Khalifa At The Top experience includes a visit to Level 124 which has an observation deck. This observation deck lets you enjoy the view of Dubai's cityscape from more than 400 meters above the ground. The observation deck also has telescopes for use, allowing you to identify prominent landmarks in the city from a distance. On the 125th floor, you can enjoy immersive media experiences before you end your trip. You'll get to see the glistening blue-green ocean gently encircle both the tallest skyscrapers and the golden desert.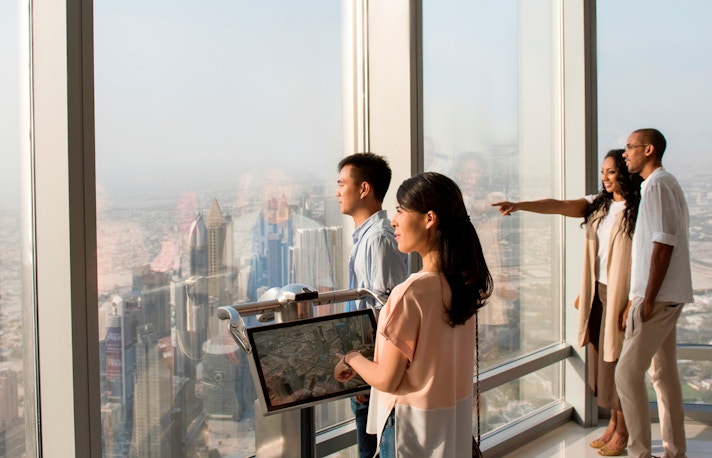 At The Top SKY View
As you board the elevator from Level 124 to get to Level 148, At The Top SKY, you'll be greeted by a luxurious lounge that leads to a massive observation deck. Nothing will prepare you for the view from the observation deck; at 555 m, it is considered to be the world's highest observation deck, providing sweeping views of the city. Not only can you take in the entirety of Dubai Marina and its surroundings in one glance, but you can feast your eyes far away to soak in the glittering ocean as well.
Best Time to Experience a Burj Khalifa Top View
Indisputably, the absolute best time to get a view from the top is during sunset. The golden rays of the sun coat the entire city in a warm glow, giving you a simply magnificent view of the city.